It has now been a couple of days since Aaron Rodgers suffered a horrific injury in his first-ever drive as a member of the New York Jets. It was confirmed on Tuesday that the four-time NFL MVP tore his left Achilles and that he will no longer be able to play for the rest of the season.
Rodgers has now broken his silence on the devastating injury via a heartbreaking Instagram post.
Aaron Rodgers Issues Official Statement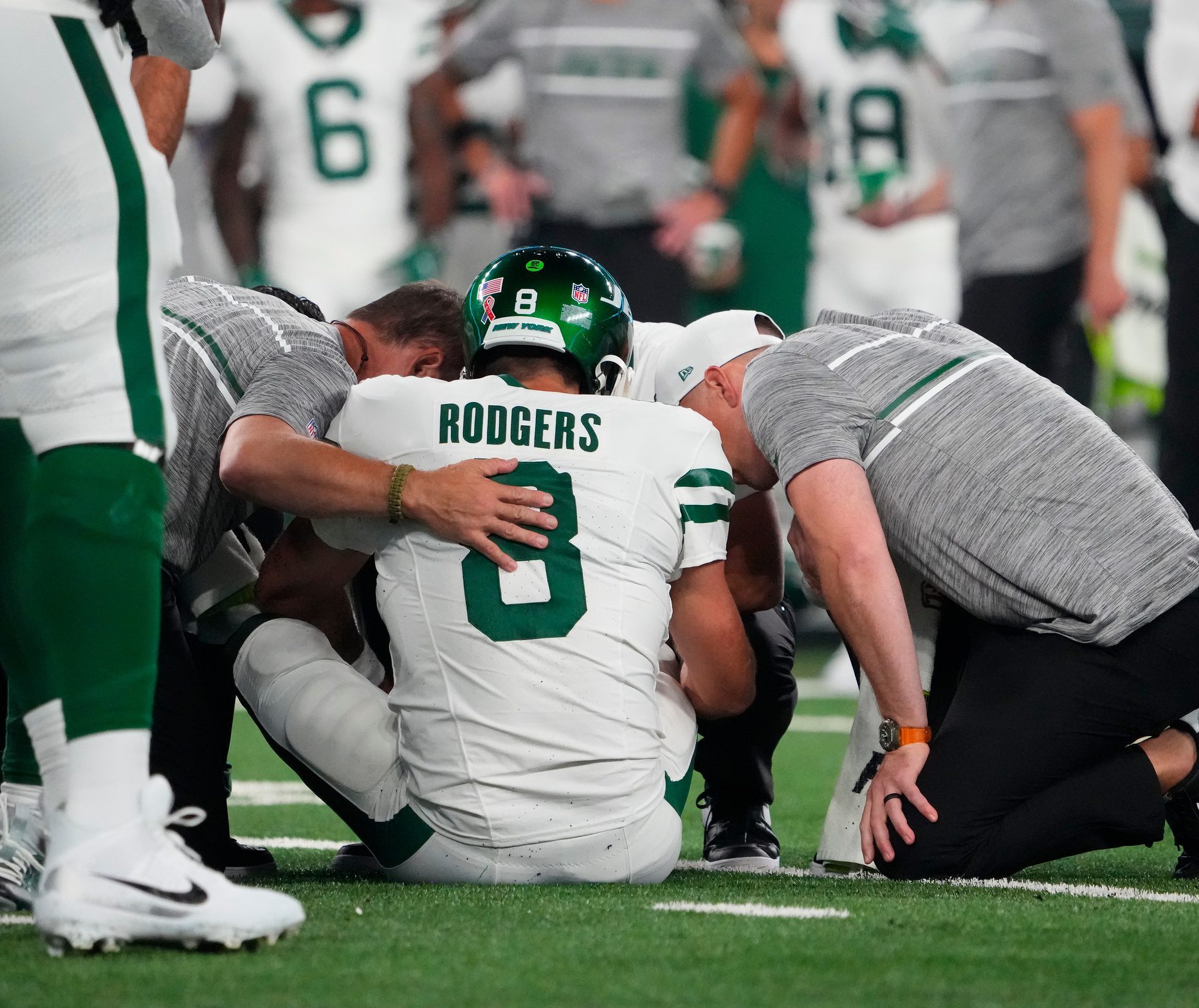 The Jets quarterback took to IG on Wednesday to show his appreciation to everyone and anyone who's supported him through these trying times. The 39-year-old has also requested prayers as he goes through what could be the toughest chapter of his decorated career:
"Thank you to every person that has reached out, called, texted, DM'd, connected through a friend, etc. It has meant a ton to me, and I'll try and get back to all of you soon 🥹❤️
I'm completely heartbroken and moving through all of the emotions, but deeply touched and humbled by the support and love. 💔 Please keep me in your thoughts and prayers as I begin the healing process today. 🙏 ♾️ ❤️

"The night is darkest before the dawn. And I shall rise yet again.

"Proud of my guys, 1-0 🛩️ #," Rodgers wrote in his caption.
 

View this post on Instagram

 
Regardless if you're an Aaron Rodgers fan or not, this is just tough to hear. He is without a doubt one of the greatest quarterbacks to ever pick up a football and for Rodgers to face this type of major challenge at this point in his career is simply heartbreaking.
I mean, who would have imagined that the 10-time Pro Bowl QB would go down with a career-threatening injury after just four snaps in his Jets debut? We've all seen our fair share of fairy tale stories in professional sports through the years, and you have to say, this one is the exact opposite.
For More Of My Content
Follow me on Twitter at @PaoloSongcoNBA. You may also reach out to me personally at pao.songco@gmail.com.