There are lots of great quarterbacks in the NFL, and some of them are just too hyped up for no reason. Out of all the "great" quarterbacks, two of them stand out as being the most overrated in the league for absolutely no reason, just delusional fans pushing out their agenda to the public. So without a further of do, here are the two most hyped-up quarterbacks that are above average at the absolute best.
Many fans can be delusional, but the Chicago Bears fan base is definitely near the top of that list. The main reason for this is their belief that their quarterback, Justin Fields, should be in the MVP conversation. Look, there are worse quarterbacks than Fields, but MVP? That's a bit of a stretch, especially after losing to Jordan Love's Packers 38-20 in week one, and only throwing one touchdown.
In 2022, the Bears' quarterback ranked 15th in QBR amongst quarterbacks in the league, behind guys including Marcus Mariota and Derek Carr. He also averaged only 150 passing yards per game and has a 20 percent win rate over two years.
Now, he hasn't had the best supporting cast around him in those two years. In fact, Fields has had one of the worst-ranked offensive lines in the league, causing him to run so much. Now that supposedly his teammates are slightly better, fans think all of a sudden, he can be an MVP in this league. Maybe in the distant future, but it will not happen anytime soon.
Oh boy, nothing much to say here, besides the fact that Daniel Jones is TERRIBLE! The New York Giants have made one of the worst mistakes in NFL history, after paying Jones $160 million for four years. This comes after New York got manhandled by the Dallas Cowboys, losing by a score of 40-0.
Now we know that the Giants quarterback is coming off of his best year in the league so far, ranking 15th overall in the league in total quarterback play, which is decent. However, when you have guys in your division like Jalen Hurts and Dak Prescott, 15th overall is not nearly good enough.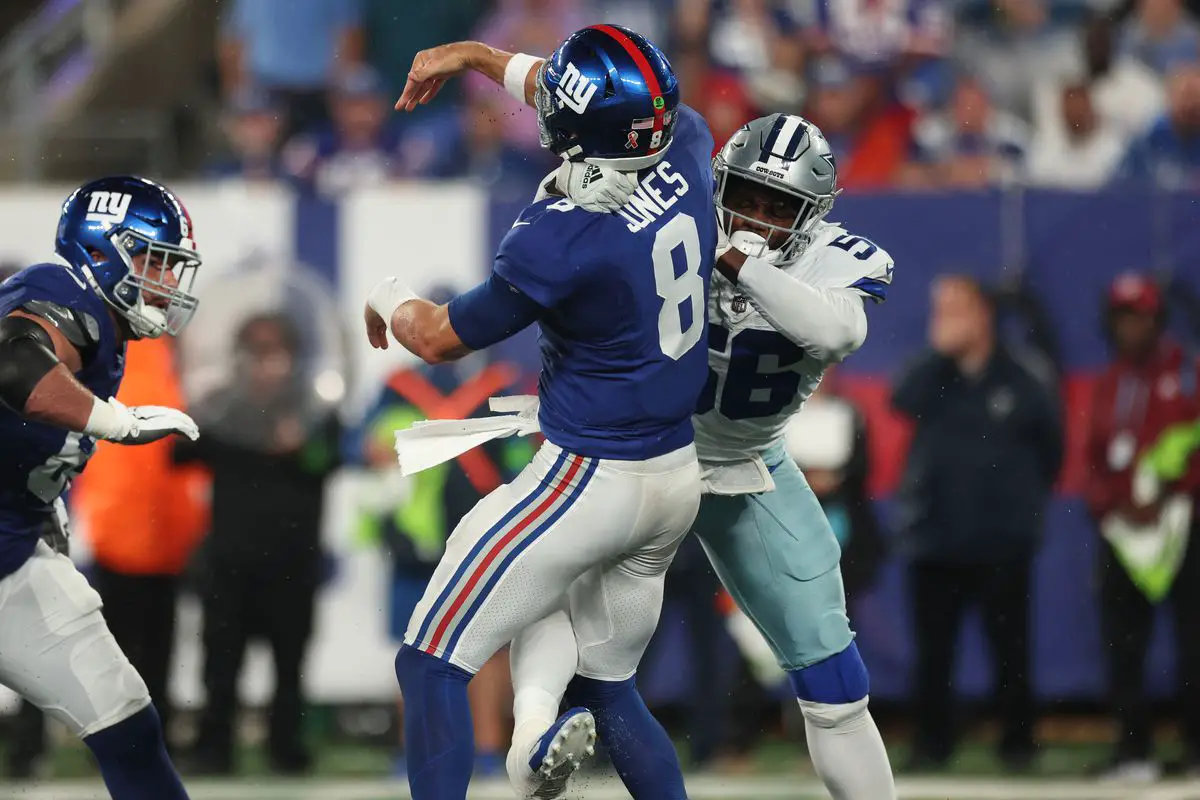 This isn't to say that Danny Dimes won't improve as his young career ventures on. However, if Hurts and Prescott are only making slightly more, then someone needs to re-evaluate that contract. Now, Jones can still improve from week one and is poised to improve off his climb in 2022.