The Pittsburgh Steelers have been struggling offensively throughout the season but are in the seventh seed with a 6-4 record. However, their offense has been atrocious and they have made a change as offensive coordinator Matt Canada has been let go.
The #Steelers are moving on from embattled OC Matt Canada. pic.twitter.com/5f457RkB23

— Ian Rapoport (@RapSheet) November 21, 2023
Their offense has not been able to get the ball consistently moving as the Pittsburgh Steelers are 28th in points per game (16.6), 16th in rushing yards per game (110.1) and 31st in passing yards per game (170.0). This change is going to be interesting as we see how the offense looks with someone else in charge.
Coach Mike Tomlin made a statement about the coaching change that was sent out via the Pittsburgh Steelers' social media channels:
"Matt Canada has been relieved of his duties as offensive coordinator. I appreciate Matt's hard work and dedication, and I wish him the best moving forward in his career."
While not official, the rumors are that quarterbacks coach Mike Sullivan will be the interim offensive coordinator. Sullivan was the offensive coordinator for the Tampa Bay Buccaneers in 2012-13 and the New York Giants in 2016-17.
Can this Pittsburgh Steelers team make the playoffs?
The AFC North is in a bit of a lock jam as all four teams are .500 or better this season. so each game means a lot. Their schedule has a lot of winnable games remaining as below is the schedule for the Pittsburgh Steelers to wrap up the season:
Week 12: at Cincinnati Bengals
Week 13: vs Arizona Cardinals
Week 14: vs New England Patriots
Week 15: at Indianapolis Colts
Week 16: vs Cincinnati Bengals
Week 17: at Seattle Seahawks
Week 18: at Baltimore Ravens
They have a chance to do extremely well this season and win north of 10 games. Their defense has been stepping up and with Matt Canada no longer calling plays, the offense can only go up from here.  This team should be finding the end zone more often but only has scored 166 total points this season.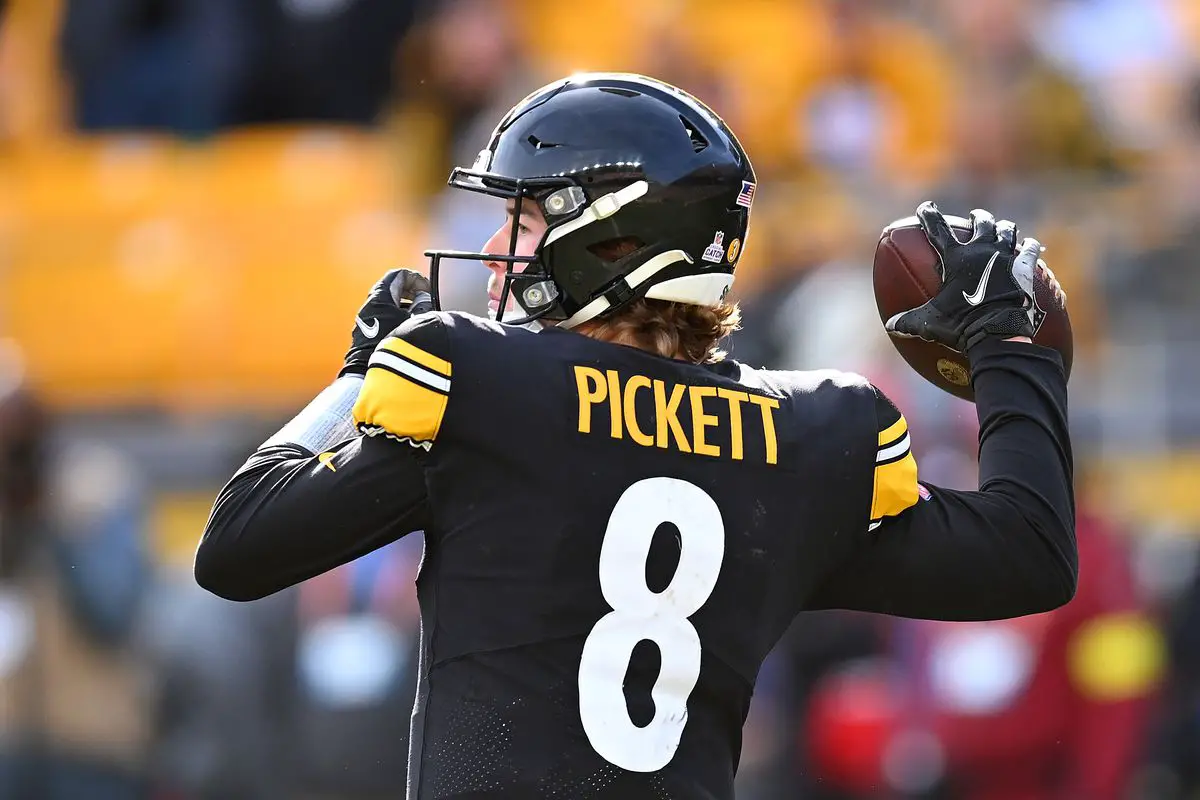 This will be a good test for quarterback Kenny Pickett as he has struggled this season. So far he is 170-of-281 (60.5 completion percentage) for 1,722 yards with six touchdown passes to four interceptions. This is going to be a big test as he is in the second year of his rookie contract. This offense has a lot of talent and should be able to do well enough with this Steelers defense.
For more of my content, make sure to follow me on Twitter @TalkVinTalk. I am also part of Fantasy Sports Heroics, where we are doing daily content on YouTube, discussing fantasy and betting that you can watch by clicking here.