On Friday the No. 6 Tennessee Volunteers will take on the No. 7 Clemson Tigers in the most orange Orange Bowl ever. A New Year's Six bowl game, the matchup will kickoff at 8:00 PM EST at Hard Rock Stadium in Miami Gardens, Florida. Both teams delivered stellar performances in the regular season, most notably Tennessee with a 10-2 finish in coach Josh Heupel's second year at the helm. But, with a number of key Vols to be sidelined on Friday, this game has gotten a lot more interesting. Can Tennessee achieve victory in Miami this week? Let's dive into it.
Sizing Up the Tigers
Clemson had another great run this season, finishing 11-2 and taking home another ACC Championship title. But, for the second year in a row, the two loss Tigers were also omitted from a shot at the College Football Playoff. An impressive season and an impressive finish, but like so many others Clemson's roster will look a little different on Friday.
After being benched for the ACC title game in favor of freshman QB Cade Klubnik, DJ Uiagalelei hit the transfer portal. This isn't necessarily bad news for Tigers fans; Klubnik is a five-star recruit from the 2022 class and his performance so far has shown he could very well be the player for the starting job anyway, regardless of Uiagalelei's status with the team.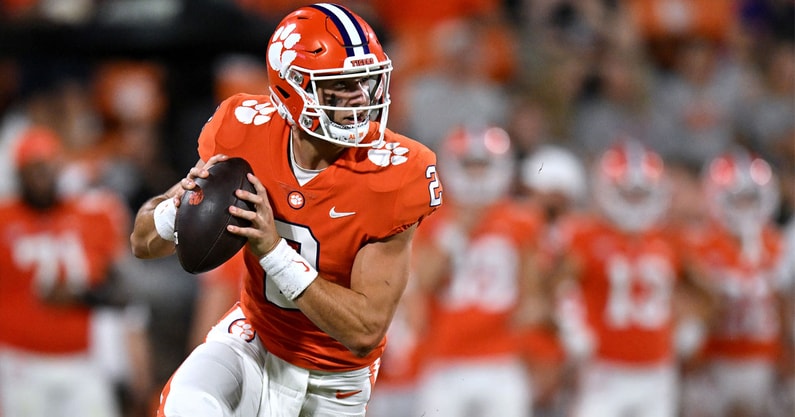 Clemson's offense ran through its star running back Will Shipley this year. Shipley rushed for more than 1100 yards and 15 touchdowns this year, impressive numbers despite the struggles the offensive line faced this season. In contrast to Tennessee's winning strategy, Clemson's clear strength has been its defense.
Up front, Clemson's defense has been led by All-Americans Myles Murphy and Trenton Simpson. Unfortunately for the Tigers, both of these players have opted out of the bowl game on Friday. However, it's too soon to give up all hope if you're planning to wear Tiger orange this week; right now, Bryan Bresee has not opted out of the bowl game despite being a top prospect for the NFL draft. Bresee is an, "extremely disruptive pass rusher," for Clemson and a potential key to an Orange Bowl victory.
Sizing Up the Vols
Tennessee started the season as arguably the most "slept on" team in the SEC. Pre-season polls ranked them outside the top 25 and the Vols spent the following months proving how little those rankings actually mean in the end. A 10-2 finish under second year head coach Josh Heupel landed Tennessee in the No. 6 spot and placed the program in a more favorable national spotlight than its seen in many years. Like Clemson, though, Tennessee's roster will see changes in some major positions when the team hits the field in Miami on Friday.
After tearing his ACL at South Carolina, Tennessee's offensive leader and star QB Hendon Hooker will be on the sidelines for the Orange Bowl. This will be the game for Joe Milton III to really show what he can do; Milton is known for having an incredibly powerful arm, but has been plagued with accuracy issues in the past.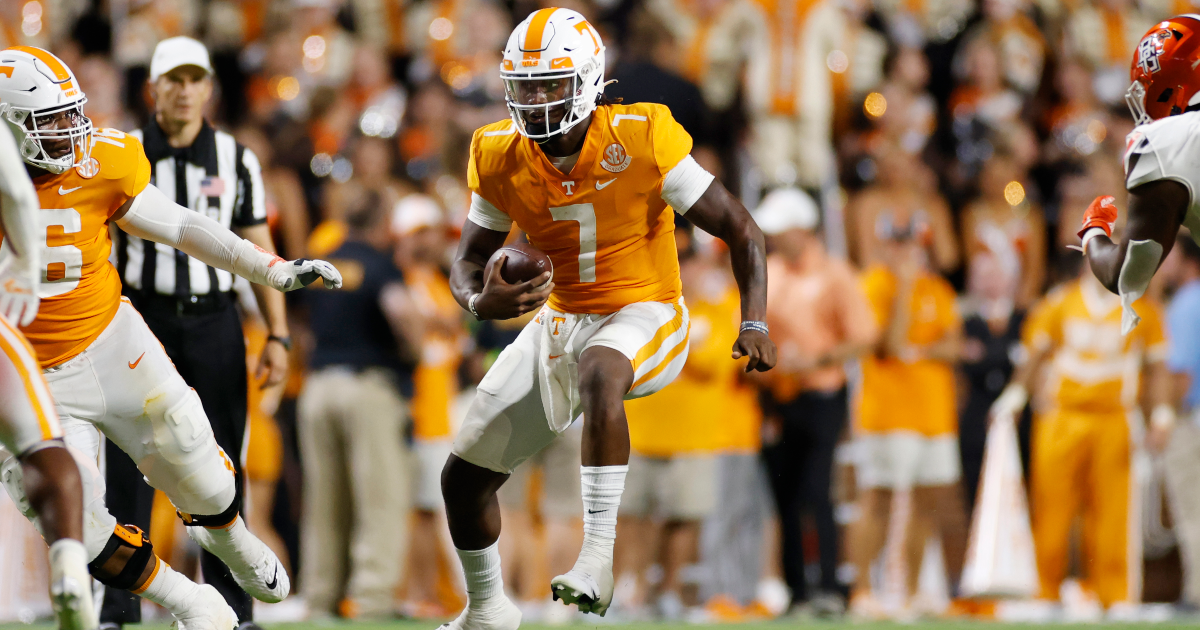 Biletnikoff Award winner and standout receiver Jalin Hyatt will opt out for the Orange Bowl, along with star receiver Cedric Tillman who served as Hooker's top target until an early season injury sidelined him for several games this year.
Tennessee's defense is its weak spot. The offense was good enough that the defense's weakness were overshadowed, if not completely masked, until Tennessee travelled to South Carolina where the Vols allowed 63 points in a blowout loss to an absolutely beatable team. This was perhaps the toughest game of the season to watch, much less to comprehend after the fact.
For Clemson to Win…
Clemson and Tennessee are both missing notable players for the Orange Bowl, but Clemson is missing fewer key players. Klubnik is (so far) a better passer than Uiagalelei, and it doesn't hurt to be coached by Dabo Swinney in this situation. Swinney is a championship coach, with the tools and the experience to keep his team excited and motivated to play for the win. No, it's not a playoff spot but an NY6 victory is still an impressive addition to any player's resume.
Clemson's defense is better. There's really no debate here. The offense is not as explosive as Tennessee's, but they have talent in skill positions which makes them plenty capable of defeating Tennessee's defense. Plus, Tennessee is playing without Hooker and OC Alex Golesh left Knoxville earlier this month after accepting the head coaching position at USF.
There is no way to argue that Clemson isn't in a strong position here. I wouldn't call them a lock, but they are definitely a threat. If they can keep pace with the offense and handily trump the defense, Clemson is likely to win the Orange Bowl.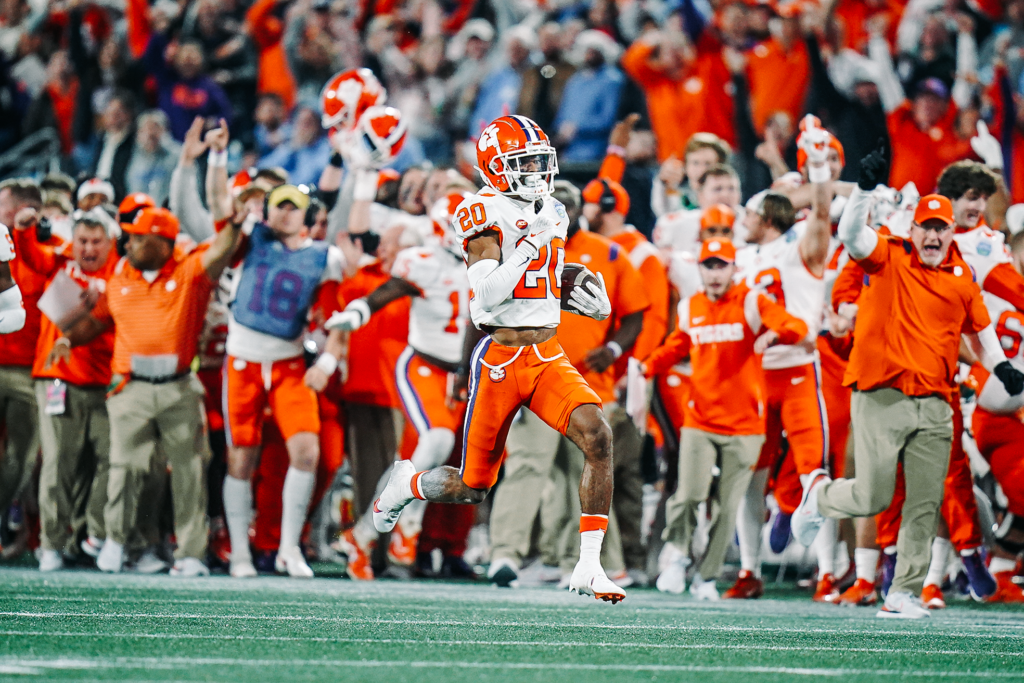 For Tennessee to Win…
Of course, Tennessee knows all this. Tennessee has known all season that it isn't where it needs to be defensively and that its offense has largely carried the Vols' victories, though the defense did see some improvement as the season progressed.
For Tennessee to win, the defense will have to step up in a major way. Clemson's defense will be left somewhat vulnerable with the absences of Murphy and Simpson, and while Milton was the backup QB at Tennessee this year that wasn't always the case. Milton has played football at a high level for a long time so mistakes based on inexperience aren't likely, but accuracy will be more crucial now than ever.
Tennessee inarguably has the most explosive offense, perhaps in the nation and definitely in this matchup. They've also played in more big games this season than Clemson has. But with so many key players out for whatever reason, this game will ultimately come down to a test of will for the Vols: how badly do you want the win, and do you have the motivation to get there?
Everyone wants a shot at the playoffs and the Vols were certainly on that trajectory prior to the USC debacle. But an Orange Bowl win after a 10-2 season would still be more than what many anticipated from this program earlier in the year. The Vols have spent an entire season proving themselves, and I don't think they're done yet.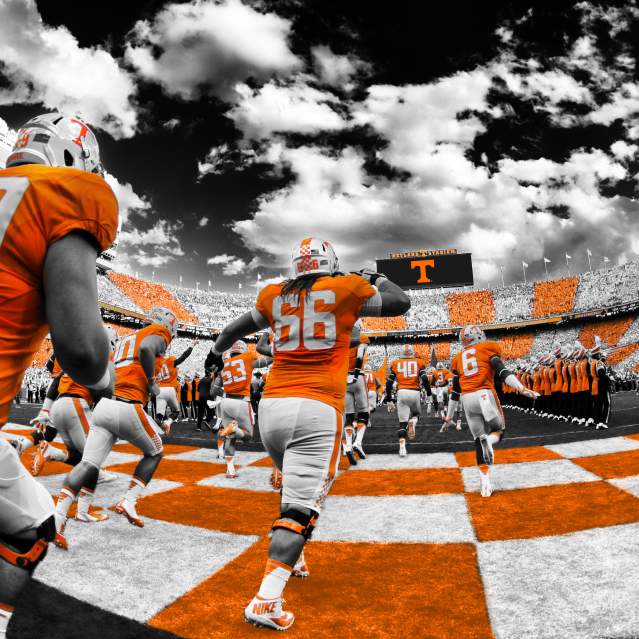 Orange Bowl 2022: Final Prediction
The Orange Bowl will serve as an audition in the national spotlight for both Cade Klubnik and Joe Milton. Both have a lot to prove. Both are playing without key squad members. And both have great coaches behind them.
Tennessee is the underdog, because defensively they do not stack up to where Clemson is and because the loss of Hooker in the final stretch of the season was a huge blow to the team. The opt-out status of Tillman and Hyatt hurts, too, to say nothing of players like Byron Young and Jeremy Banks opting out as well.
Both teams have missing pieces and this is really anyone's game. But, if defense wins games then this Orange Bowl is likely to see Clemson claim victory.
There's only one real certainty at this point: Miami is in for an orange wave this December.
For More Great Football Content
Follow us on Twitter at @GridironHeroics for more great content. We appreciate you taking time to read our articles. To interact more with our community and keep up to date on the latest in Football news, JOIN OUR FREE FACEBOOK GROUP by CLICKING HERE
Checkout our latest podcast!
[powerpress_playlist limit=1]