Last week, fans were outraged by the Kansas City Chiefs getting a favorable call from the referees. This week against the Vikings saw the Chiefs and the refs getting caught up in controversy again.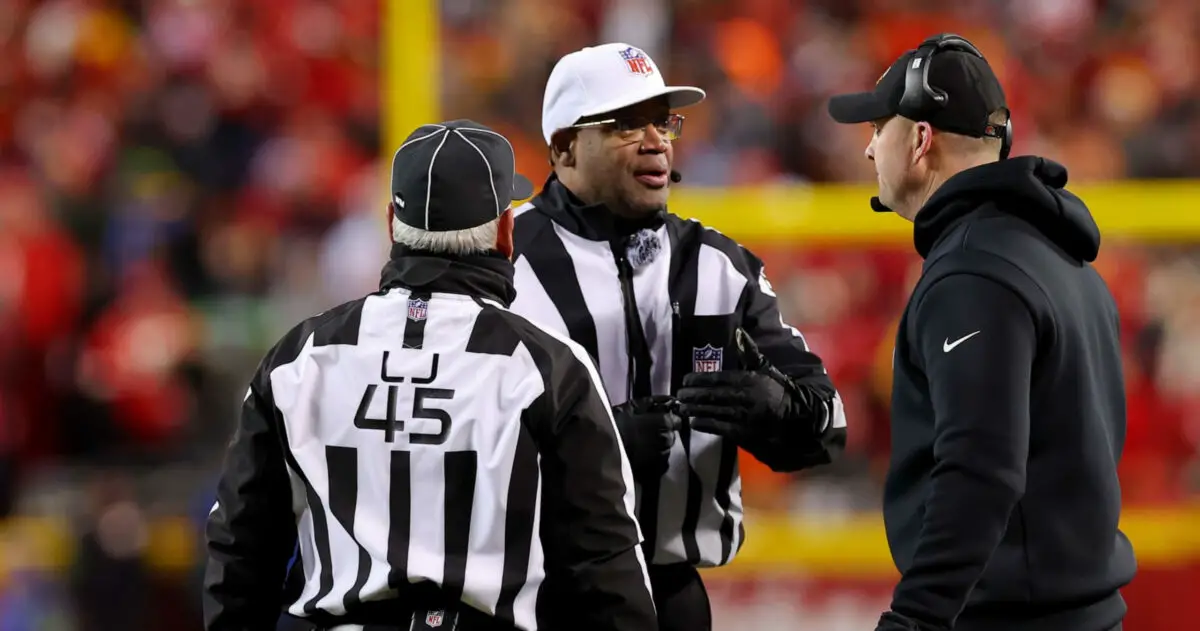 NFL World Reacts To Kansas City Chiefs Favorable Call
Late in the game, the Vikings were driving down seven. Kirk Cousins threw the ball to the endzone targeting rookie Jordan Addison. Cornerback L'Jarius Sneed never turned his head and seemed to prevent Addison from coming back for the ball. A flag was thrown but ultimately picked up after some discussion. What makes this call even worse is that Snead took his helmet off on the field of play to talk to the refs something that should result in an immediate penalty. NFL fans were not happy.
Pass interference vs not pass interference

Chiefs edition pic.twitter.com/e97Hx6Q1Yw

— Thomas Sullivan (@Yfz84) October 9, 2023
The #Chiefs got away with a pass interference AND L'Jarius Sneed not getting a penalty for taking his helmet off…

What is going on? pic.twitter.com/dL3vv8v1v3

— JPAFootball (@jasrifootball) October 8, 2023
Death, taxes, and the refs bailing out the Chiefs

— Will Compton (@_willcompton) October 8, 2023
Did the refs have the Chiefs in this game? pic.twitter.com/ndA6vW81qU

— Bussin' With The Boys (@BussinWTB) October 8, 2023
Just your average Chiefs game folks pic.twitter.com/pVTTy7zBUV

— Timberwolves Muse (@Wolvesmuse) October 8, 2023
Not A Great Look Again
I said it last week and I'll say it again. I don't think that NFL games are fixed or rigged. However, moments like this don't help. The pass interference call I can get past. Those types of calls are always judgment calls and can be subject to interpretation. The taking off of the helmet is unforgivable to miss. Last season, DJ Moore lost the Panthers a game because he took off his helmet in celebration. This is a clear and obvious penalty that regardless of the pass interference should have been called.
The Kansas City Chiefs will always be under a microscope because of how much they have won recently. However, if they keep getting a favorable call a game, the NFL may have to do something.