Teams across the league are now trimming down their lineups ahead of Tuesday's roster cut deadline. In this regard, the New England Patriots and the Cleveland Browns have agreed to strike a deal that will see them swap players, with the objective of filling out their respective needs ahead of the new season.
Patriots Send Pierre Strong to Browns for Tyrone Wheatley Jr.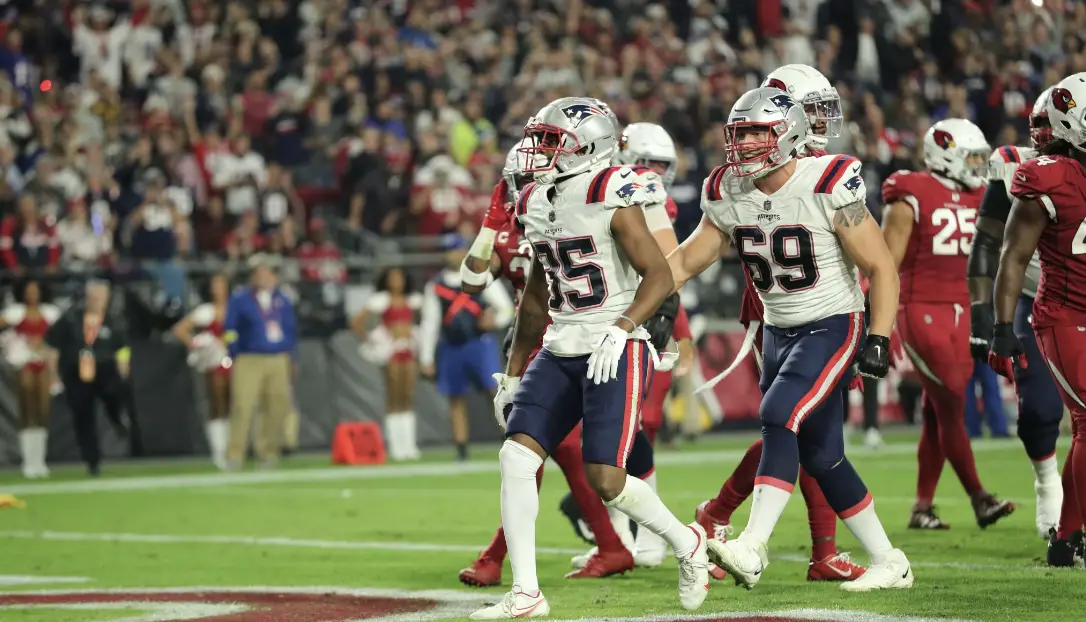 According to league insider Ian Rapoport of the NFL Network, The Patriots are trading Pierre Strong Jr. to Cleveland in exchange for Tyrone Wheatley Jr.
Trade: The #Patriots have traded RB Pierre Strong Jr to the #Browns in exchange for OT Tyrone Wheatley Jr., sources say.

— Ian Rapoport (@RapSheet) August 27, 2023
This is by no means a blockbuster trade, but it could have a somewhat significant impact on both teams ahead of the new season.
For their part, the Patriots have added depth to the tackle position with OT Tyrone Wheatley potentially slotting it at either right or left tackle in the case that either Riley Reiff or Tret Brown suffer some sort of injury. Wheatley won't be taking New England by storm, but it's a low-risk move for the Pats as they look to bounce back in 2023.
The Browns, on the other hand, have also added another option for them at RB behind Nick Chubb. Strong fell out of the pecking order in New England after the arrival of Ezekiel Elliott, and it is clear that the Patriots saw him as surplus to requirements. He gets a fresh start in Cleveland and potentially, more playing time in a less congested RB depth chart, especially with Kareem Hunt now out of the picture.
Our Partners
Mayfield Sports Marketing
Call Mayfield Sports Marketing at 262-366-8188 to schedule Green Bay Packers players or alumni for your corporate appearance or product promotion.  Our booking agents will work on your behalf to get you the best price for your desired sports speaker.
Mayfield Sports Marketing has earned a reputation of being the one to call for booking top athletes to speak at events and trade shows. To learn more about Packers players or alumni appearance cost and booking fee, please call us today. www.MayfieldSports.com.
Radtke Sports
Wisconsin Sports Heroics is proud partner with Radtke Sports to offer autographed memorabilia. Brett Favre, Rob Gronkowski, Giannis Antetokounmpo, and MORE Guaranteed Authentic Collectibles and Memorabilia including signed jerseys, photos, and more at www.RadtkeSports.com USE promo code: WSH for FREE SHIPPING on your purchase. Some restrictions may apply.
For More Of My Content
Follow me on Twitter at @PaoloSongcoNBA. You may also reach out to me personally at pao.songco@gmail.com.