The Los Angeles Rams were hoping that star wide receiver Cooper Kupp was going to be on the field for week 1. After suffering a setback this week, his status is in doubt and he might be out longer than initially expected. The Rams got concerning news on the hamstring injury that has sidelined Kupp.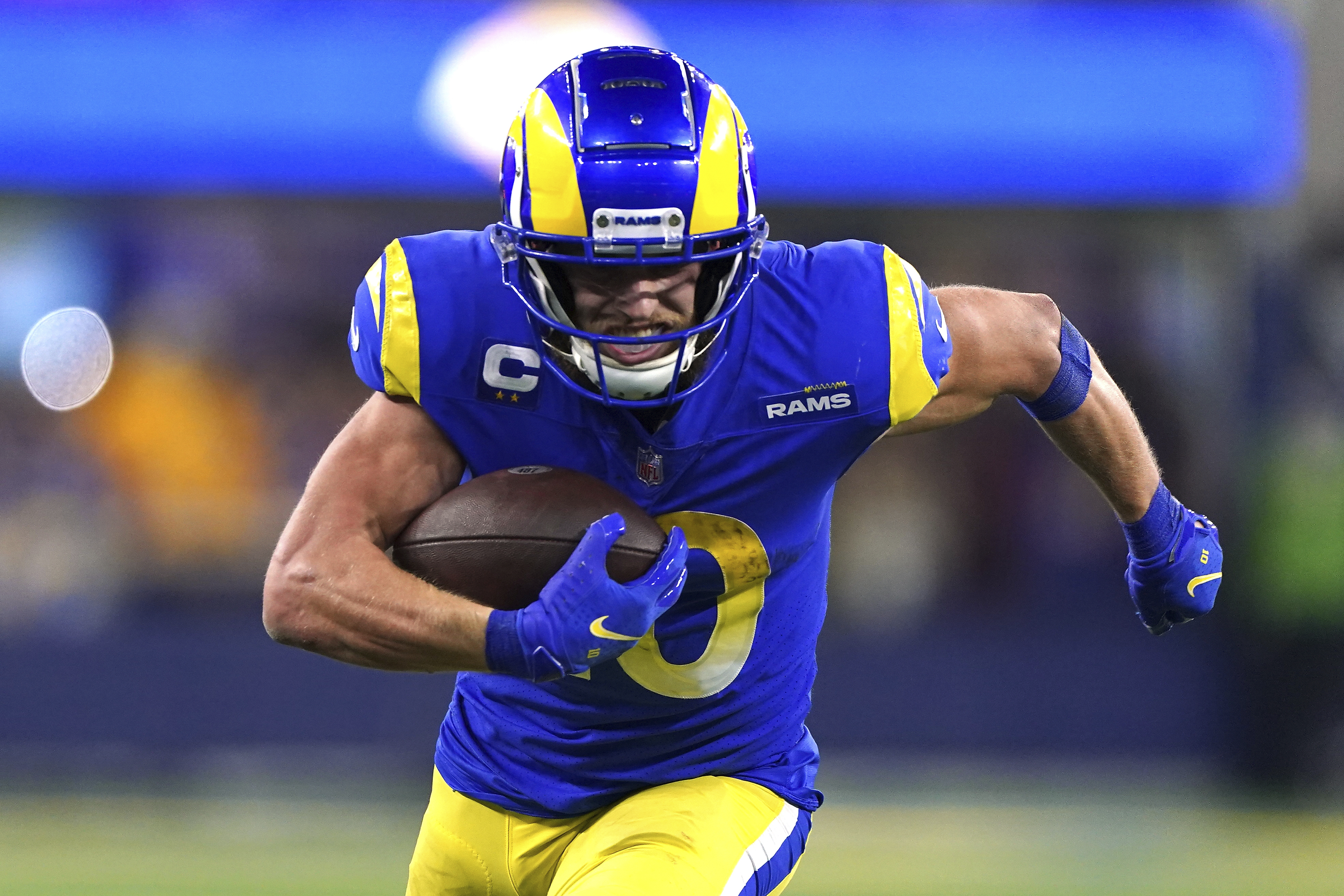 Los Angeles Rams Cooper Kupp To See A Specialist
This is the second time that Kupp has pulled a hamstring this summer and he is looking to find the reason why. He was in Minnesota to see a specialist to try and find the reason why his hamstrings kept getting aggravated. The "body specialist" will hopefully give answers on how to keep the receiver healthy. This is not what you want to hear if you are a Rams fan. The team will likely exercise an extreme amount of caution with Kupp.
Can The Offense Function?
We saw what happened to the offense last year when key pieces were hurt. Matthew Stafford and Kupp went out early in the year and the offense stalled. While the team is not likely to compete for an NFC West title, there was hope that they could be better with Kupp healthy. Now, how much he plays is in question. Van Jefferson and Tutu Atwell will most likely get more reps now that Allen Robinson is off to Pittsburgh. If Stafford stays healthy it will be interesting to see if this offense can stay afloat without Kupp.
Hopefully, Cooper Kupp will be back on the field for the Los Angeles Rams soon. If not, this could be a long season.