The New York Jets' expectations this season has taken a dramatic turn from less than one month ago.  Going into the season many figured they would be in the AFC playoff conversation at the minimum.  Trading for Aaron Rodgers was supposed to be their "missing piece" to get back to the post-season for the first time in more than a decade.
However, Rodgers' injury coupled with two bad losses in a row has many fans questioning if they'll even finish with a winning record.  Many think that a change from Zach Wilson at quarterback could save their season.
New York Jets Make Controversial Decision To Keep Zach Wilson At Starting Quarterback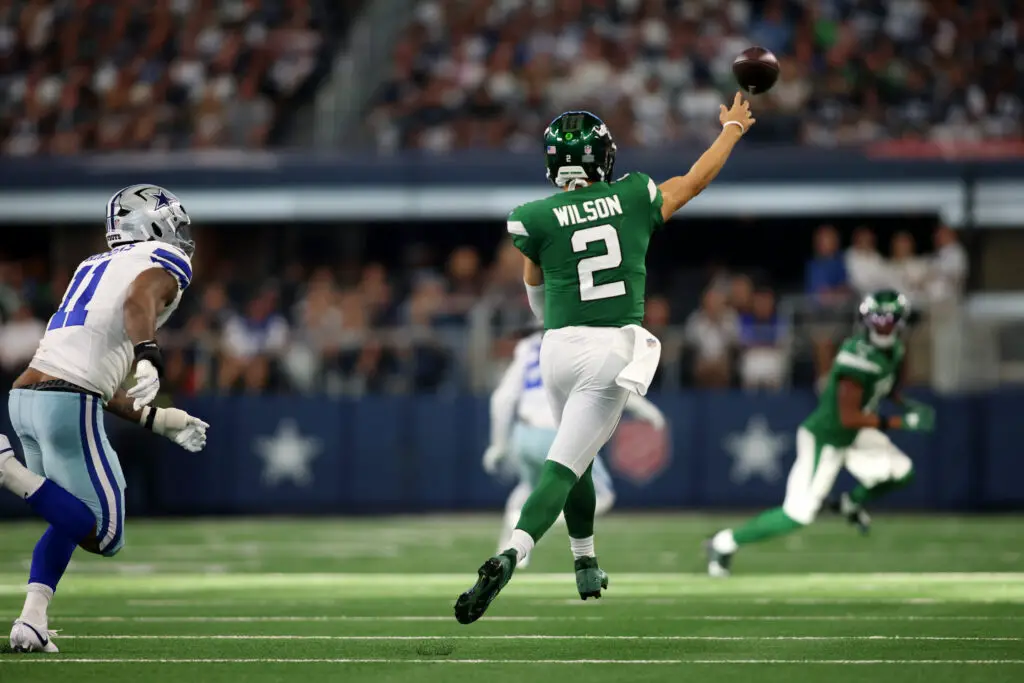 Despite struggles for basically three weeks in a row (even though they won in Week One) the Jets continue to name Zach Wilson as their starting quarterback.  According to New York Jets beat writer Brian Costello, "Jets Head Coach Robert Saleh reiterates the Jets are sticking with Zach Wilson this week."
Week Three saw Wilson, who replaced the injured Rodgers in Week 1, swarmed by the New England Patriots defense. In total, he completed 18 of his 36 passes for 157 yards, with three sacks (including one that led to a safety). Seven three-and-outs were produced by the Wilson-led offense. After he turned a fourth-and-10 into a two-yard completion to Tyler Conklin in the fourth quarter, he was harshly booed by the crowd.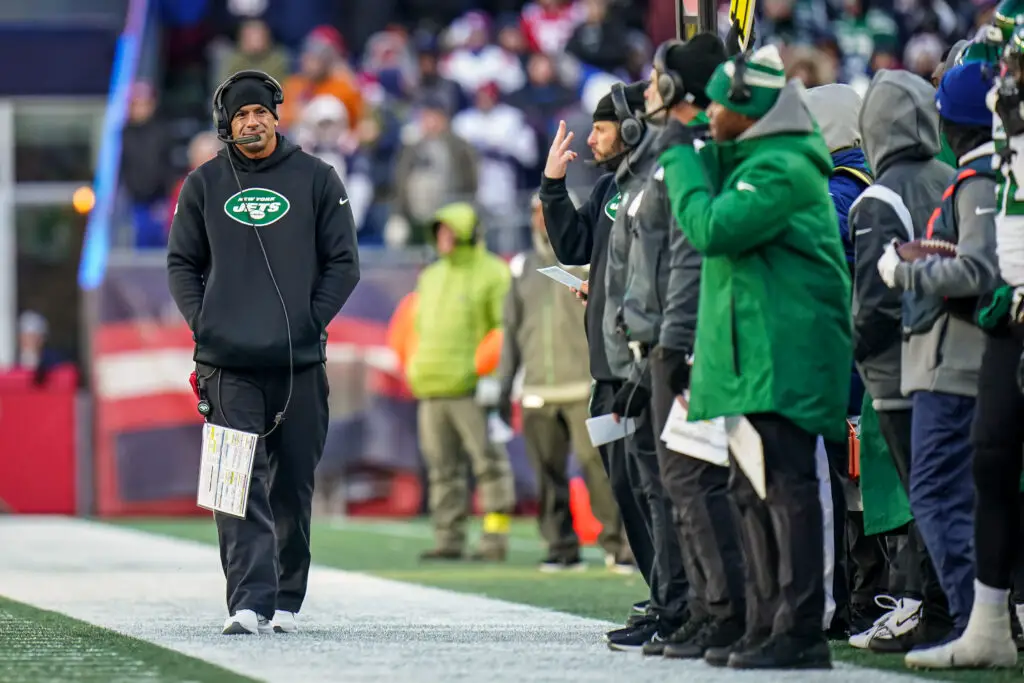 Yes, we are only three weeks into the 2023 season, however, it is still fairly surprising to see the Head Coach Robert Saleh continue to commit to Wilson.  So far this season Wilson has completed just 52% of his passes, thrown for 467 yards, two touchdowns, and four interceptions in essentially three full games.
Rodgers has made it clear he is aiming for a January return from his torn Achilles tendon meaning the Jets would just need to qualify for a playoff spot in order to possibly get #8 back this season.  So far, that doesn't seem to be possible.
Our Partners:
Mayfield Sports Marketing
Call Mayfield Sports Marketing at 262-366-8188 to schedule Green Bay Packers players or alumni for your corporate appearance or product promotion.  Our booking agents will work on your behalf to get you the best price for your desired sports speaker.
Mayfield Sports Marketing has earned a reputation of being the one to call for booking top athletes to speak at events and trade shows. To learn more about Packers players or alumni appearance cost and booking fee, please call us today. www.MayfieldSports.com.
Radtke Sports
Wisconsin Sports Heroics and Gridiron Heroics are proud partners with Radtke Sports to offer autographed memorabilia. Brett Favre, Rob Gronkowski, Giannis Antetokounmpo, and MORE Guaranteed Authentic Collectibles and Memorabilia including signed jerseys, photos, and more at www.RadtkeSports.com USE promo code: WSH for FREE SHIPPING on your purchase. Some restrictions may apply.
For More Of My Content
Follow me on Twitter at @mcquadewarnold.  Reach out to me personally at mcquadewarnold@gmail.com.  To read more of our articles and keep up to date, click here!  –  JOIN OUR FREE FACEBOOK GROUP by CLICKING HERE