The New York Jets season took a massive turn when four snaps into the season, Aaron Rodgers went down with an injury. After much speculation, the team decided to stick with Zach Wilson. One of the possible replacements was former second-overall pick Carson Wentz. His camp reached out but the Jets declined to make an offer.
Report: The #Jets were contacted by Carson Wentz's camp to see if they want to sign him after the 27-6 loss to the #Chargers, per @RapSheet

Wentz has been on the Jets' short list of potential free-agent QBs since they lost Aaron Rodgers.

The Jets declined to make him an offer… https://t.co/BnFkdvf8ov pic.twitter.com/KohnmfP137

— Dov Kleiman (@NFL_DovKleiman) November 12, 2023
New York Jets Didn't Offer Contract To Carson Wentz
Wentz reached out after the team lost 27-6 to the Los Angeles Chargers. The team declined to make an offer and Wentz ended up signing with the Los Angeles Rams. The Wilson experience has been a roller coaster. At times, he has looked like a competent quarterback that can keep things afloat. Other times, he has looked like a complete disaster and the offense looks like it did in 2022. This season is full of "what ifs?" for the Jets.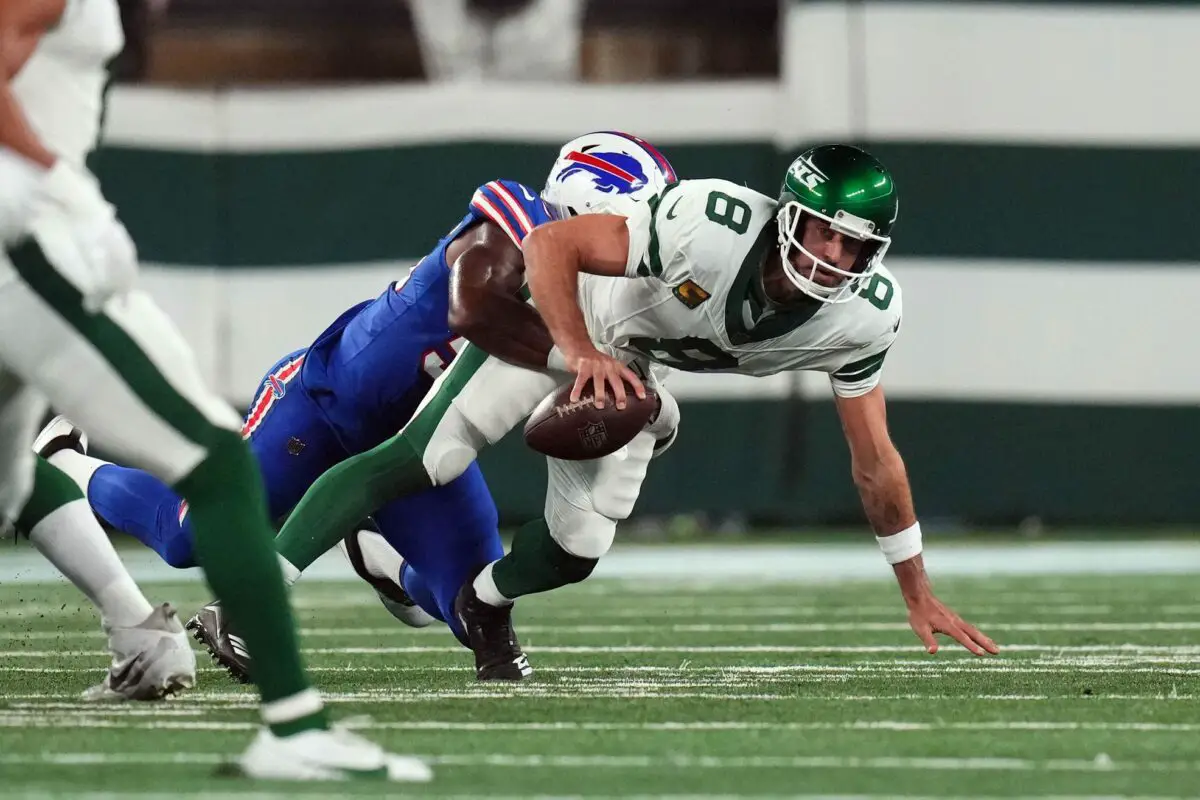 A Season Full Of "What Ifs?"
I don't want to blast the Jets for not picking up Wentz. He didn't look good last year and now he would be walking into a whole new situation. I can see the thought process in sticking with Wilson. However, it is impossible not to think about all the decisions the Jets have made this year. What if they did go with another quarterback? Would that have changed anything? Maybe or maybe not but it is something that most fans and analysts are asking.
The New York Jets are sticking with what they have for better or worse. If Carson Wentz plays well for the Rams, they could live to regret their decision.