The New England Patriots and Hunter Henry had a rough 2022 season. The offense was a complete mess and while the defense was solid, the special teams also failed them throughout the year. While the front office didn't completely turn over the roster, they did change some key coaching staff pieces. Henry talked about the changes in a recent interview saying that the whole team is ready for a "fresh start" in 2023.
New England Patriots Hunter Henry Ready For 2023
Henry told Ben Volin of the Boston Globe that there is a different feeling around the 2023 season in a good way.
"Me and Mac are close, we spend a good amount of time together, we've been throwing, getting after it, just trying to get ready to go. I think everyone's excited for a fresh start and a fresh season. Everybody will be fired up and be ready to go."
"I'm pumped, man. You get here and it feels like the offseason flew by, but you're excited because football is finally back. We've got a lot of work ahead of us, but excited for it."
Henry still believes in Mac Jones and the hope is with Bill O'Brien and not Matt Patricia, he will see some more success.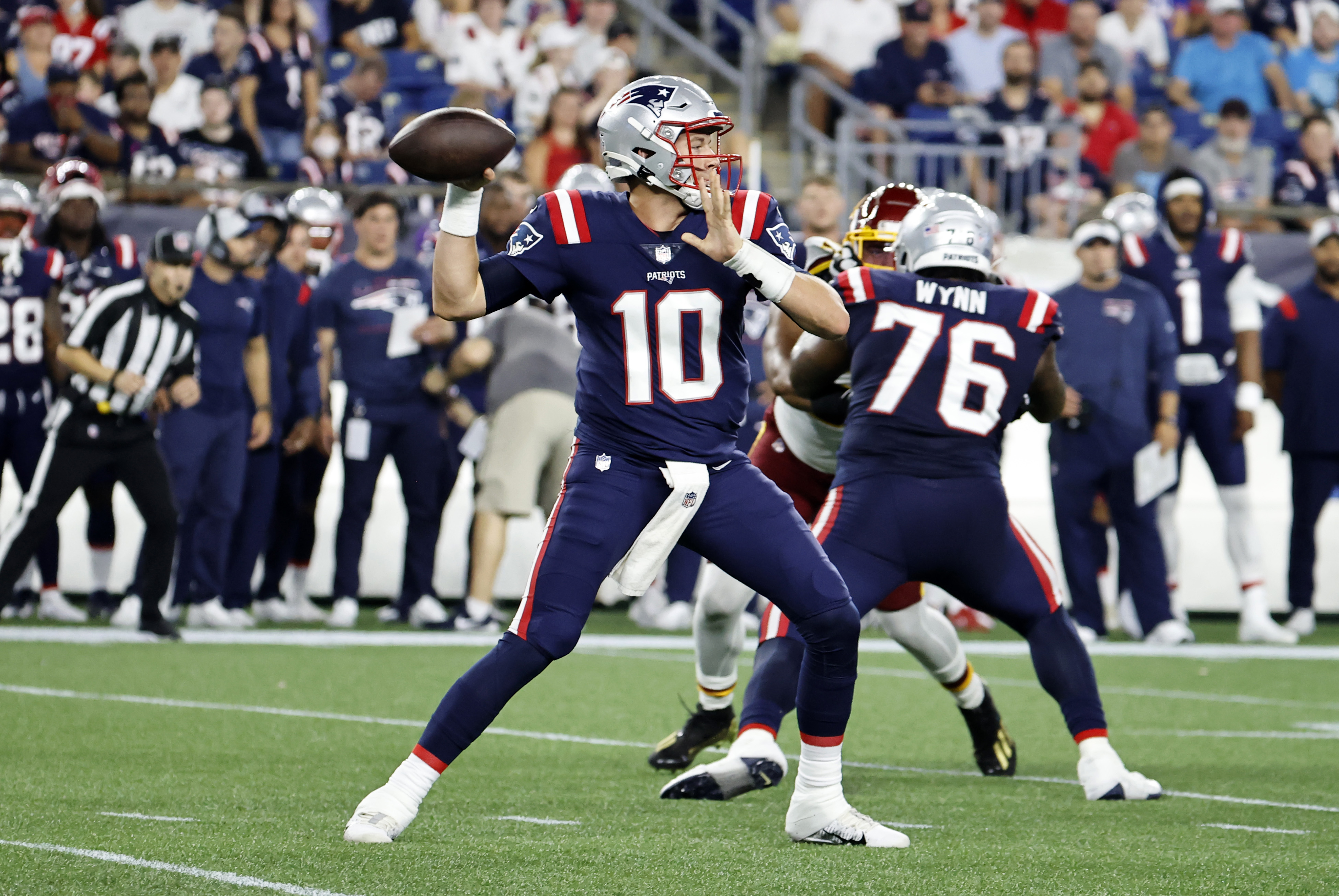 Can They Compete In The AFC East?
The issue for the Patriots no matter how fresh the start may be is the division. Josh Allen and the Bills are gunning for a Super Bowl. The Jets traded for Aaron Rodgers and are all-in to try and have some success. The Dolphins started out scorching hot last year before injuries plagued them going into the playoffs. If you were to tell me that any of these three teams made the Super Bowl, I would believe it based on the talent they have. This puts the Patriots in a tough position. If they are going to make some noise in the division, they will have to beat some of the top competition in the AFC.
The New England Patriots and Hunter Henry can still have a successful 2023 season without making the playoffs. Last year was so bad that simply showing proof of concept on offense would be a step forward.