The Los Angeles Rams are happy to see Cooper Kupp back on the field. After missing most of the year due to injury, the star wide receiver is ready for a bounce back year. They will need him on the field. The Rams are paying the price for going all-in for a Super Bowl. While they won it, it is now harder to hang onto players hence the team trading Jalen Ramsey this offseason. Even in just the first two days of practice, Kupp is already feeling good.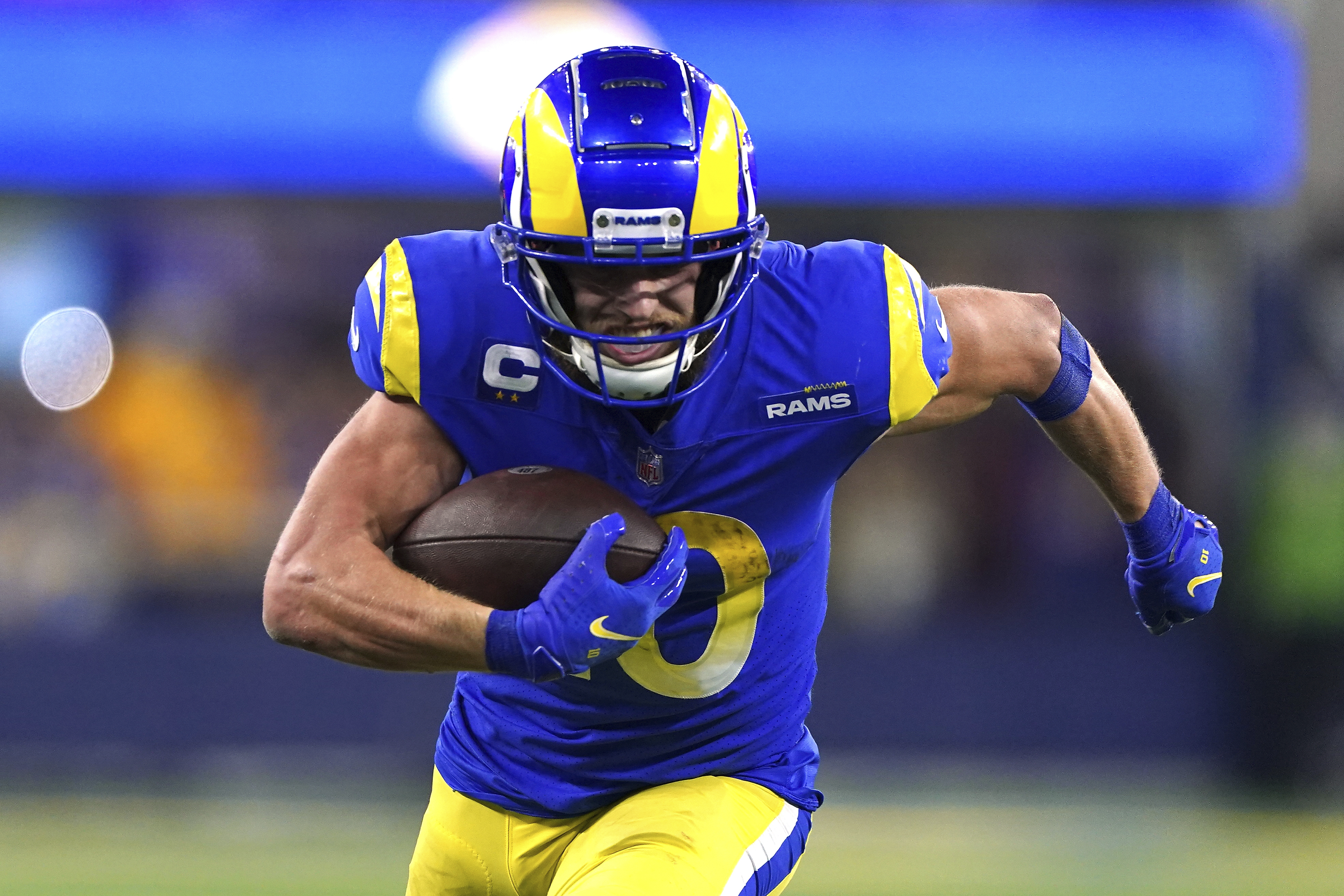 Los Angeles Rams Cooper Kupp Feeling Good
Kupp talked about how he was feeling with reporters after practice.
"This is my second day running full speed, like competitive stuff. Being camp, things feel fast, like they're just moving a little faster than you're used to. But man, even just from the first day to second day, things definitely [starting to feel] like, OK, now we're back into the groove.
"Seeing things and being able to react off them. So it's going to be a process. … Obviously, I haven't done it since November, so it's been a while. But it'll come back fast."
This is great to hear if you are a Rams fan. Outside of Kupp, the receivers are not great. He will likely see a lot of targets from Matthew Stafford in 2023.
Expectations For The Rams
With Kupp, Stafford, and Aaron Donald, the Rams will certainly have high-level play from some positions on the field. Outside of those three, there are a lot of questions. The Rams signed a record number of undrafted free agents to fill out their roster. Young talent is very volatile. They could come out and overperform or make tons of rookie mistakes. Sean McVay is a good coach and could squeeze a lot of good out of the roster.
Cooper Kupp looking good is a welcome sight for the Los Angeles Rams. Can they overperform in a weak NFC?