Often regarded as the "sexiest" position in football, the quarterback is typically viewed as the general of a team. Teams will hurl themselves through hoops of varying heights to land premiere talent at the position every year, assuming they don't already possess it. Yet when they do finally have a key player, eventually there becomes another issue: compensation. Quarterbacks like Aaron Rodgers, Matthew Stafford, and Deshaun Watson have all recently signed huge contract extensions. Lamar Jackson has made it clear he wishes to be next in line for a big contract, and he absolutely deserves it.
Let's break down how important Jackson is to his team and what he could realistically expect to be paid.
Offensive Production
Since coming into the league as a rookie, Jackson has always dazzled with both his arm and his legs. While it's easy to say he's "Michael Vick for a new generation," it's a lot easier to say he's an evolution of the quarterback position. The position no longer has to dedicate itself to traditional drop-back-and-pass standards. Success means using every aspect to a player's strength. Taking full advantage of speed and athleticism, his capabilities have made the Ravens a team to fear on offense.
In 2019 and 2020, when Lamar Jackson was healthy, the offense ranked within the top 10 in points per game. In 2019, they were first; in 2020, they were seventh. Those two years combined, Jackson accounted for 8,095 yards from scrimmage and 76 touchdowns. All the more amazing is that he did this with only two Pro Bowlers on offense in each given year—running back Mark Ingram and tight end Mark Andrews.
His arrival marked the end of the Ravens known for being a defensive juggernaut. Now, they are a balanced team with good pieces on both sides of the ball, with arguably more talent on offense.
Winning Percentage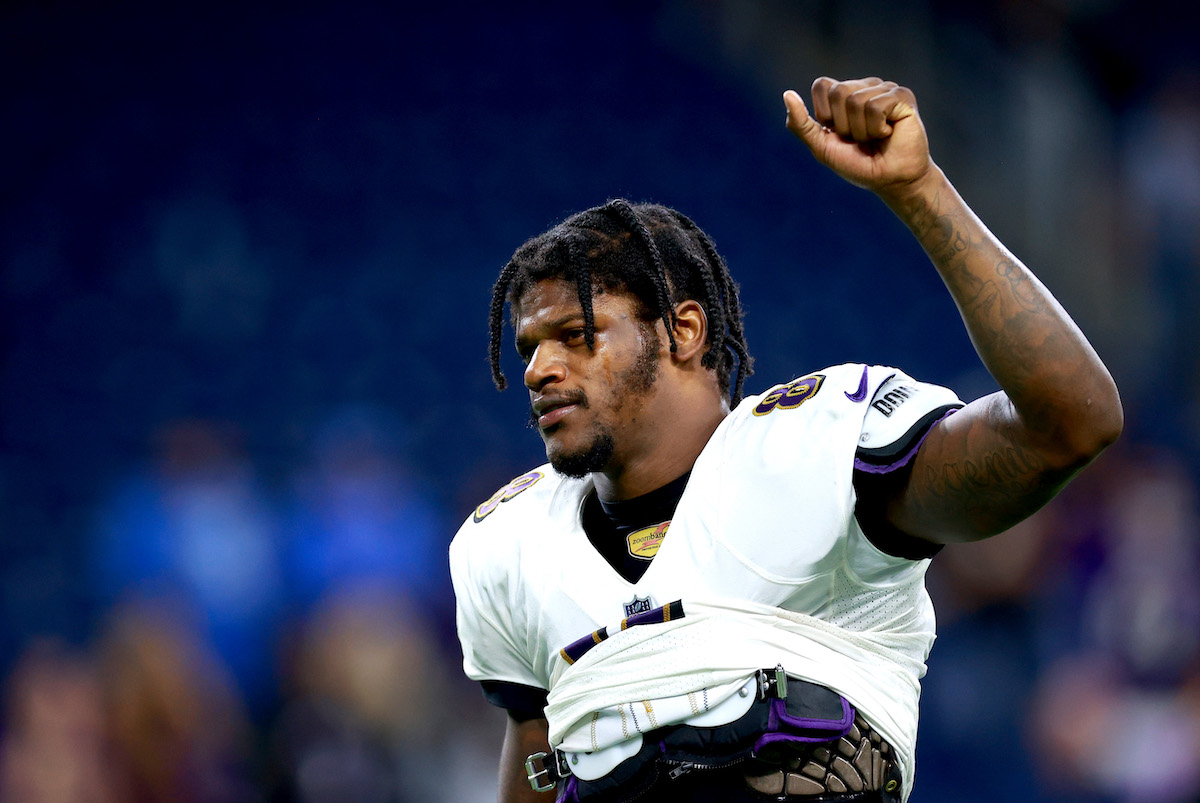 That's the only statistic that matters, right? When Lamar Jackson starts for Baltimore, they always have a chance, and a pretty good one at that. Since starting halfway through the 2018 season as a rookie, Jackson has had an almost mind-blowing starting winning percentage. 37-12. That's about a 76% win rate. From the same time period, that's a higher win rate than Tom Brady, Aaron Rodgers, and Josh Allen. Only Patrick Mahomes is higher.
Even last year, when the team was decimated by injuries to starters (including Jackson himself), he managed a winning record as a starter. Without him, the team went 1-4, narrowly missing the playoffs. In fact, since he entered the league, the Ravens are 6-10 when he doesn't start. Granted, while a couple of those were meaningless games to end the year, it nevertheless further establishes the point that he has a knack for winning.
Perhaps more than any team in the NFL, Lamar's contributions make him an incredibly valuable asset to their success. An injury-filled 2021 season aside, there's simply too much evidence to support leaving him hung out to dry. Even just "Second to Patrick Mahomes in winning percentage" should be enough to earn him impressive credit.
Contract Comparisons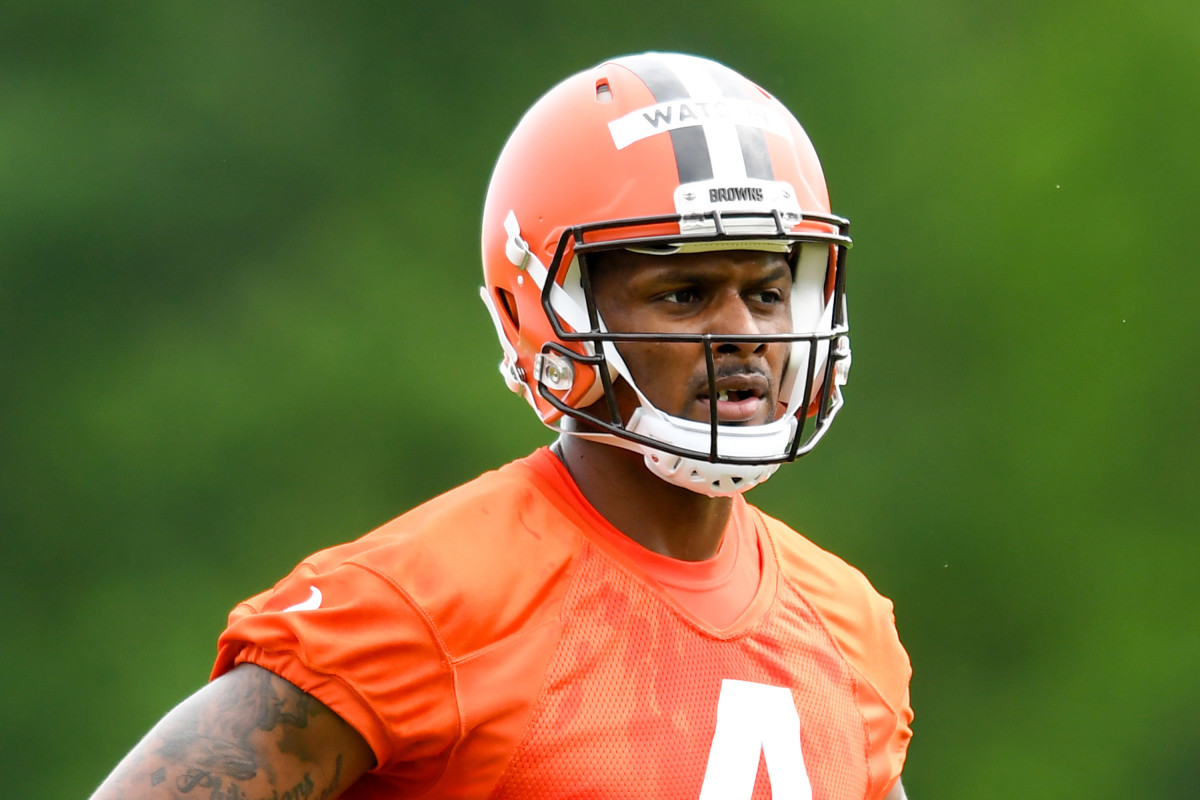 The NFL is a piggyback league. When one star signs a contract, that serves as a benchmark for what others of a similar skill level should expect. Thus, let's see what others have been rewarded in the past year.
Unfortunately for Lamar, there seems to be no true consistency to the contracts presented.
Kirk Cousins got a one-year extension worth $35 million, fully guaranteed.
Aaron Rodgers signed a three-year extension worth $150.8 million (roughly $50.3 million per year), with $101.5 million guaranteed.
Derek Carr got $121.5 million over three years ($40.5 million per year), with $65.3 million guaranteed.
Matthew Stafford received $160 million for four years ($40 million per year), with $130 million guaranteed.
Deshaun Watson, as part of the trade from Houston, signed a five-year, $230 million deal ($46 million per year), fully guaranteed(!).
If one's to make any sense of these contracts, we'll have to pick them apart bit by bit. The per-year average goes from $35 to $50 million per year, with the majority in the $40-46 million range. Guaranteed pay is a wilder range, from $35 million to $230 million. Carr has a higher per-year average than Matthew Stafford (who just won the Super Bowl), but has far less in guarantees. Aaron Rodgers is considered the best quarterback in the league by many, so his highest per-year average is understandable, though the guaranteed money is slightly on the lower end.
Outside of Watson's contract, which is an incredible gamble and borderline ludicrous, there seems to be a specific tug and pull over guaranteed money tied to the specific quarterback's recent or historical success. Kirk Cousins and Derek Carr got a lower-end amount of guaranteed money, as while they've shown to be reliable, they haven't done much in the postseason (assuming they get there). Aaron Rodgers is great, but also has a 7-9 record in the playoffs since winning the Super Bowl in 2010. Matthew Stafford, with the highest ratio of guaranteed money, was the most recent Super Bowl trophy recipient.
How Much Should Lamar Jackson Expect With a New Contract?
So where would this put Lamar Jackson in terms of contract talks? Realistically, probably within that range of $40-46 million per year; the real question comes to guaranteed pay. What can he use as viable credentials to have the Ravens guarantee a large sum of money? An MVP trophy in 2019? His winning percentage as a starter? And should those be effective, what would that net him in comparison to Aaron Rodgers, the most recent Super Bowl champion, and a mega deal used to entice a young star to play for a new team?
Using playoff success as a factor, Lamar Jackson has a 1-3 record in the postseason. In the regular season is where he's amassed a majority of his worth—it was a triumph for him to even get one postseason win. Now, one year removed from a chance at a Super Bowl, the pressure is on to see what he can do. It's hard to see him receiving as much guaranteed as Matthew Stafford or even Aaron Rodgers. That is, at least, in terms of per-year average.
In Conclusion
In an ideal world, Lamar would be paid handsomely for his contributions to the team. His worth is undeniable and his talent is otherworldly. Yet the NFL is a business like most other things, and they'll do whatever they can to prod things in their own favor. So what can Lamar Jackson expect with a new contract? Somewhere between $40-46.5 million a year and, depending on the number of years extended, about $25-30 million guaranteed.
So when he signs a five-year extension worth $232.5 million and $144 million guaranteed, you can circle back to this article.
For More Great Football Content
Follow us on Twitter at @GridironHeroics for more great content. We appreciate you taking time to read our articles. To interact more with our community and keep up to date on the latest in Football news, JOIN OUR FREE FACEBOOK GROUP by CLICKING HERE
Checkout our latest podcast!
[powerpress_playlist limit=1]