This is not the type of situation new head coach Shane Steichen wanted to walk into. The Jonathan Taylor situation has ballooned into a huge deal after he and owner Jim Irsay have sparred through the media recently. Taylor has officially requested a trade and Irsay has been going on his usual tirades. There have been rumors that the Colts may try to put the star running back on a non-football injury list in order to try and get around paying him. However, Steichen seems to think Taylor will play for the Colts.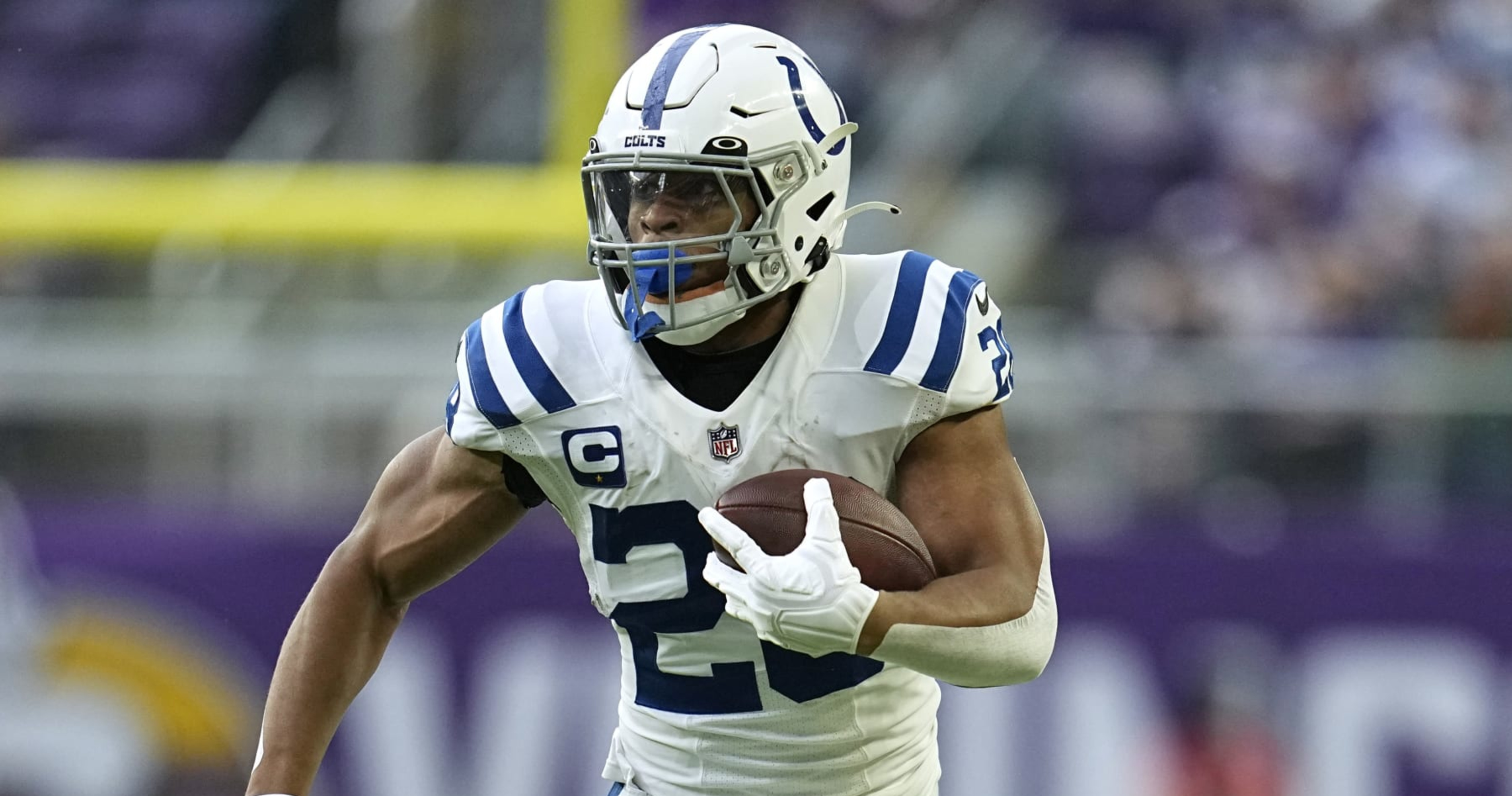 Shane Steichen Makes Claim About Jonathan Taylor
"He's just dealing with something right now, and I'm going to refrain from getting into that," Steichen said, per The Athletic. Steichen went on to say, per the Indy Star: "Right now he's on this football team, and when the medical staff clears him, he'll play." While Taylor may be dealing with a back injury right now, once doctors clear him, he will be on the field. Taylor was supposed to take some of the pressure off rookie quarterback Anthony Richardson. Now, he could never see the field for the Colts again. The team still might trade him though given the current running back market, that seems unlikely.
What A Mess
This situation should be taught in the "How To Torpedo An NFL Season 101" class. While the running back situation has been a little testy this offseason, Taylor was not a part of any of it. For whatever reason, the Colts' owner decided to open up with mouth on the situation and then instead of backtracking, continued to make it worse. While the Colts were not projected to make the Super Bowl or anything, this has a chance to severely hurt the team down the line especially when it comes to negotiating with players.
Shane Steichen saying that Jonathan Taylor will play should help calm some Colts fans' worries. This is yet another storyline to watch this offseason as another disgruntled running back is attempting to force his way out.