Snopes did an investigation to see if a recently viral story about former NFL quarterback Colin Kaepernick was true or not. Kaepernick has been the victim of several false rumors since he returned to the public spotlight when he asked for an opportunity with the New York Jets practice squad this fall.
Alex Bruno wrote a piece for SpaceXMania on Kaepernick and Nike. Bruno wrote Nike canceled a $20 million deal with Kaepernick for being "too woke":
"In a shockingly candid press release this morning, Nike, the global sportswear titan, announced the termination of its $20 million partnership with Colin Kaepernick. The reason? The former NFL quarterback is, in Nike's own words, "perhaps a tad too woke for our tastes."
One of the paragraphs in the story seemed even more far-fetched. Bruno uses a quote from a "Jim Sneakerhead," a rather fictitious-sounding name for an executive at an athletic brand known for sneakers, who supposedly said Kaepernick went too far in his advocation for persons who are experiencing shoelessness:
"Jim Sneakerhead, a senior executive at Nike, commented, "We appreciate passion. We do. But Colin started attending our meetings barefoot, advocating for the rights of shoeless people. It became hard to sell footwear when our own ambassador championed going without it."
Snopes fact-checks the story on Colin Kaepernick
Jack Izzo with Snopes did a fact-checking report on Bruno's story. Izzo claimed the story is false and was written to be satirical. Izzo wanted to release the report after people appeared to take the story seriously on social media:
"The article was shared on the site's Facebook page, SpaceX Lovers, after the article was posted, but a second post promoting the article followed on Nov. 7. Both posts featured comments supporting Nike's supposed statement, implying that the readers believed the article was real.

It was not real, however — the article was originally published on SpaceXMania with a "satire" tag. The website notes in its disclaimer that articles it marks as satire, which is most of the website's output, do not have any basis in reality"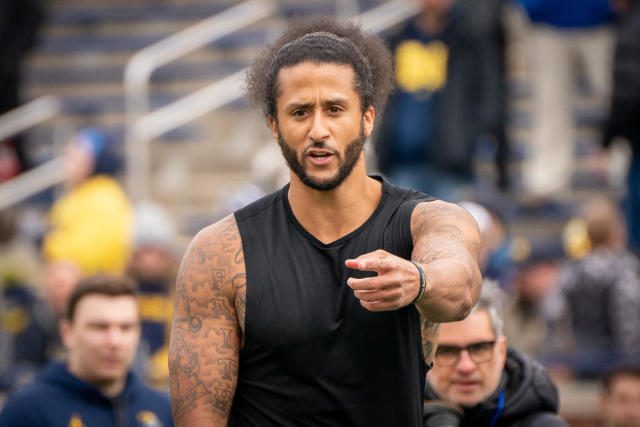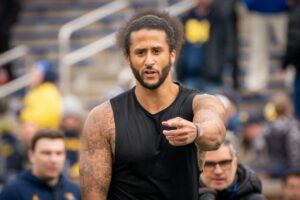 This is just another story in a big pile of false Kaepernick stories. They probably won't be going away anytime soon, with the 2024 Presidential Election a year away.
College basketball kicked off Monday night:
For More Football News:
Follow me on Twitter at @JordanSig. You can also reach out to Jordan Sigler via email at jordanmsigler@gmail.com. To read more of our articles and keep up to date on the latest in college and NFL news, click here!