Cincinnati Bengals linebacker Logan Wilson signed a four-year $37.25 million extension last week. He is one of four Bengals that are up for extensions and this is considered by many to be a team-friendly deal. Wilson talked about why he took such a team-friendly deal in a recent interview.
Cincinnati Bengals Logan Wilson On Extension
Wilson talked to ESPN's Ben Baby about the extension. Joe Burrow, Ja'Marr Chase, and Tee Higgins are all up for extensions and Wilson understands that everyone needs to be fed.
"I still think that this contract allows them to get those things done with guys, and hopefully we're able to keep them long-term as well
"We are all rooting for each other. That's also rare, because sometimes guys are just trying to get theirs. The whole team camaraderie we have is just rare and that's another reason I wanted to be a part of it."
It's cool to see a team trying to stay together. What happens to so many teams is players are looking for the most money possible and the team cannot keep everybody. Wilson is hoping his deal keeps the core they've had so much success with together.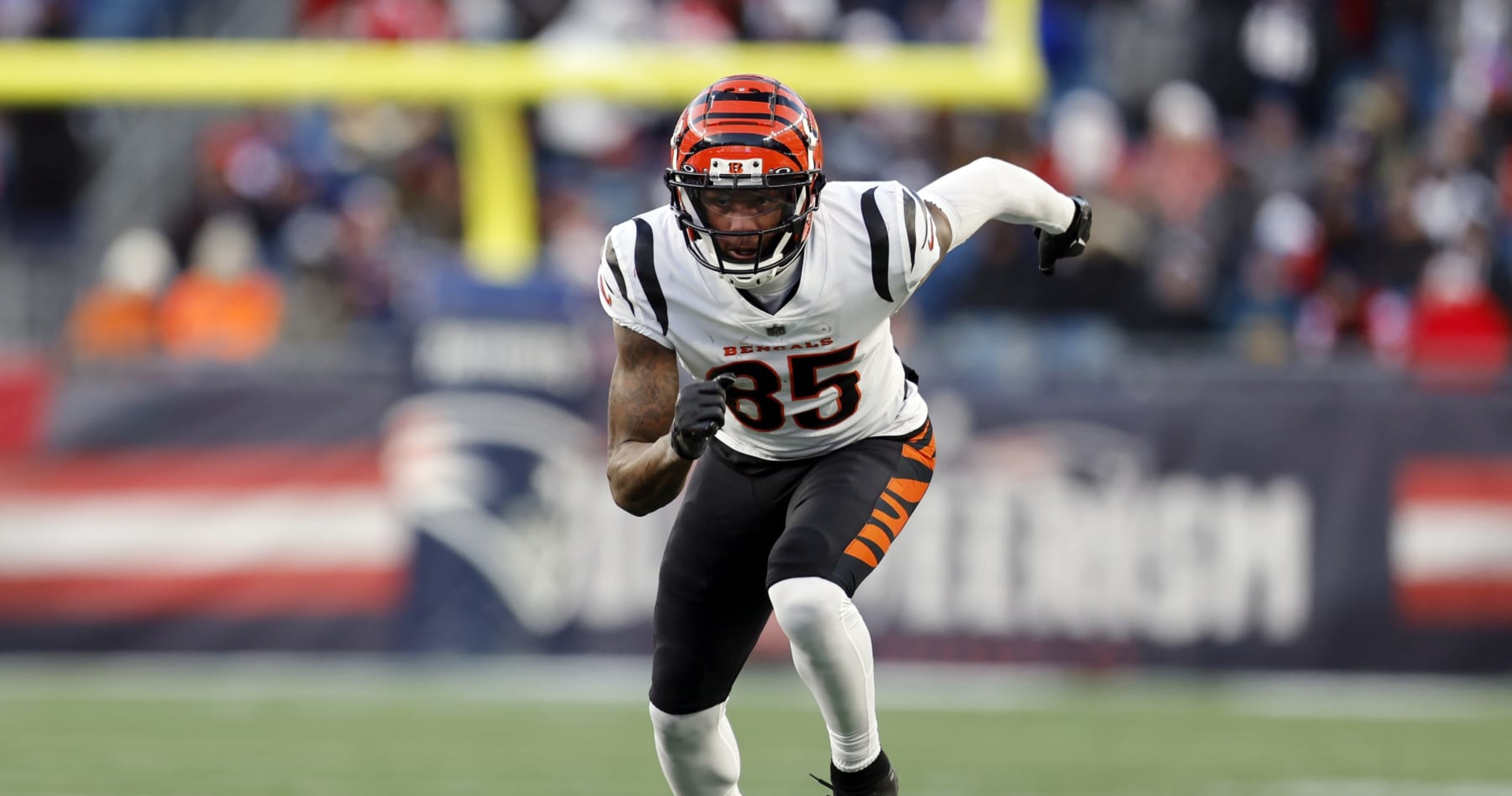 Higgins Is The Real Question Mark
I do not see a world where Burrow and Chase do not get extended. The quarterback is the hardest position in the league to find and the Bengals have one. Chase has taken the league by storm and is one of the most dynamic players in the NFL. Higgins is the one that many thought would be on the outside looking in. Wilson is hoping that his deal will help the Bengals have more money to sign Higgins to a deal. Between Higgins, Chase, and Tyler Boyd the Bengals' offense has been deadly and they want to continue ruling the AFC for years to come.
Only time will tell whether Logan Wilson and his sacrifice will help the team long-term. The Cincinnati Bengals have a lot of work to do but hopefully will be able to get everyone signed.