Lavonte David is one of the leaders of the defense for the Tampa Bay Buccaneers. While many analysts are not excited about the quarterback situation in Tampa Bay, the team seems excited about Baker Mayfield. In a recent interview, David had some high praise for Mayfield saying he was a perfect fit for the locker room.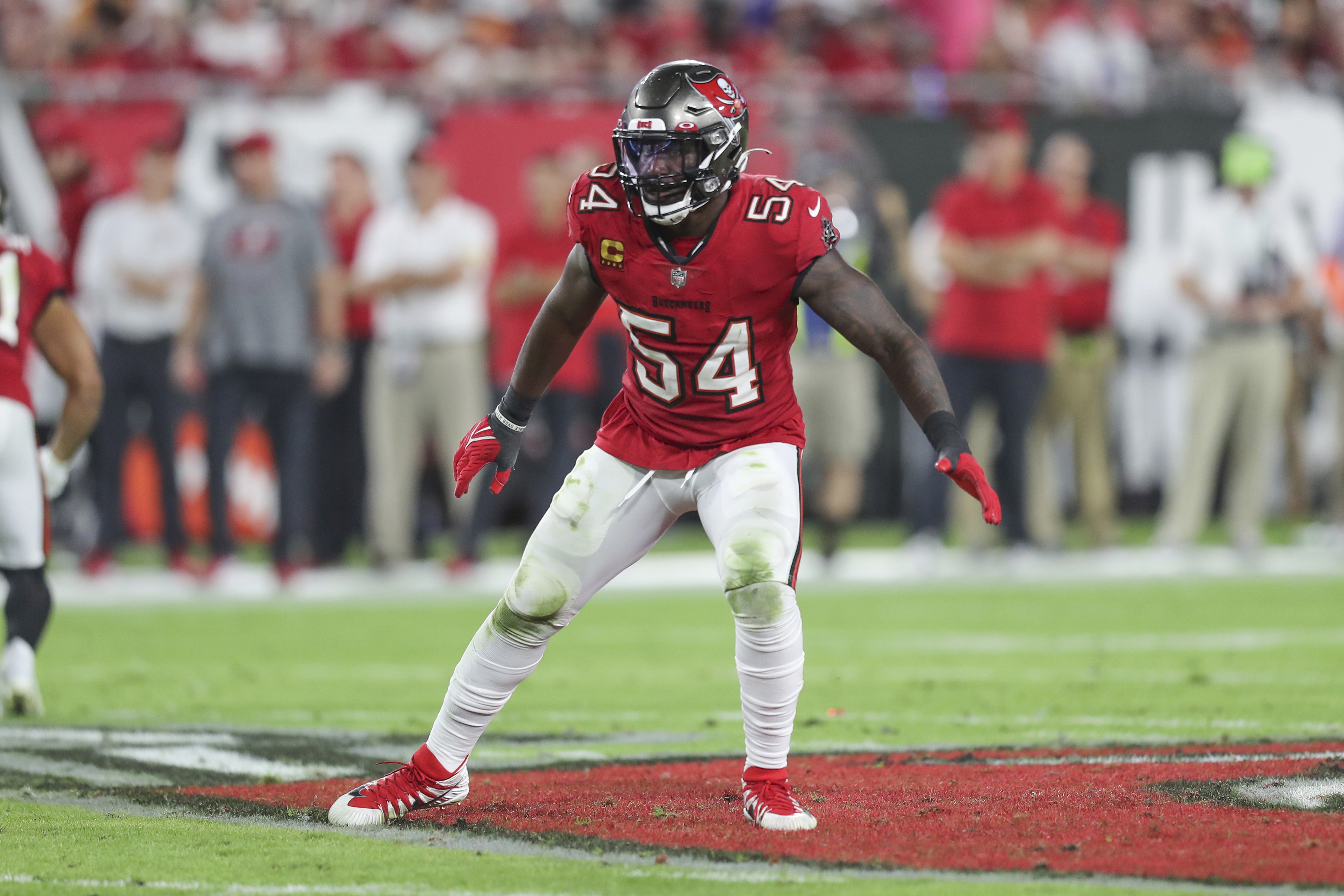 LB Lavonte David Praises QB Baker Mayfield
David said in an interview on SiriusXM NFL Radio that he loves the way Mayfield carries himself in the locker room.
"Obviously, Baker, already he's been 'the guy' and, you know, he's expected to live up to what everybody expected him to be. Baker is great for our locker room. I like the way Baker carries himself coming in with a ready-to-work mentality. Everybody loves him already and the way he approaches practice is great to see. So there's definitely some great things to see out of Baker. He's a guy who's done it before — took his team to the playoffs and done some great things so far.
"So the competition with those guys is going to be very, very competitive, and I'm glad to be a part of it."
Mayfield has always carried himself with confidence and the rest of the team is taking notice. While many think they may tank this year for a quarterback, the team seems confident they can compete with the players they have.
Can Mayfield Elevate His Play?
The weapons are there. Mike Evans and Chris Godwin are still with the team giving him two high-quality receivers to throw to. Mayfield has simply played too inconsistent during his time in the league. He will have moments of greatness but those are followed up with head-scratching plays. He recently talked about how his time with the Rams last season was beneficial and the hope is that it was a little bit of a reset button for him going into 2023.
Lavonte David is excited about Baker Mayfield. If he comes out and surprises people, the fans will likely get excited very quickly as well.