The Carolina Panther recently traded a 2024 fifth round pick for Cleveland Browns QB Baker Mayfield. Carolina becomes just the second team since 1967 to have two QBs that were taken in the top three overall picks on the same team. The other top three QB is Sam Darnold, who was drafted number three overall by the Jets in the 2018 NFL Draft. The Panthers join the 1980 Oakland Raiders as the only two teams to be in this special position. The 1980 Raiders had Dan Pastoring (3rd overall) and Jim Plunkett (1st overall) on its roster.
Panthers newly acquired QB Baker Mayfield
Mayfield struggled this past season, as he had a torn labrum in his left shoulder. Mayfield had surgery on his shoulder in January, once the Browns were eliminated from the playoffs. Last season, Mayfield threw for 3,010 yards, 17 TDS, and 13 INTS. He finished 27th in QB Rating of all 32 qualified QBS.
Panthers QB Sam Darnold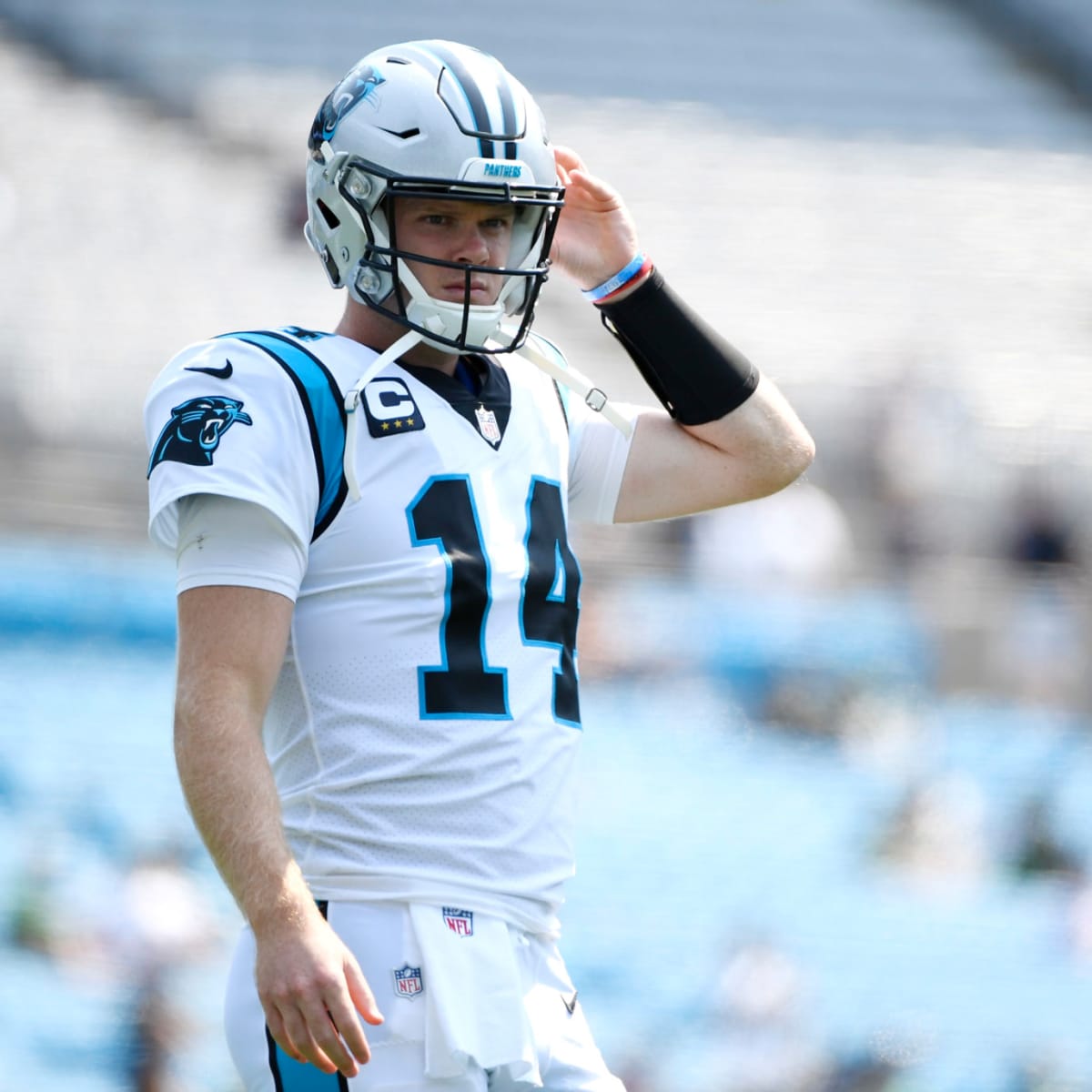 Darnold threw for 2,527 yards last season with nine TDS and 13 INTS. He ranked near the bottom in nearly all QB statistics…
30th in completion %
31st in TD passes
30th in yards per attempt
31st in passer rating
So, who won the Panthers/Browns trade?
The Browns decided to make a bold move by signing Deshaun Watson in the offseason to a five-year, $230 million contract. Despite Watson being in the midst of facing accusations of sexual assault, Cleveland felt it was worth the risk. These actions pretty much gave the boot to Mayfield. The Browns divorced Mayfield whether or not that was their intentions the second they signed Watson. It showed that they had little to no faith in Mayfield's ability to be a franchise QB.
Carolina won this trade by far and large. Mayfield has shown signs of potential in the past and having some QB competition between him and Darnold will be beneficial. In addition, only giving up a 2024 fifth round draft pick is minimal. The Browns will also have to pay Mayfield $10.5 million this year and Carolina will pay him just $5 million. Coincidentally, the Browns play the Panthers in week one of the regular season. Yes, Cleveland could be paying Mayfield to beat them…if he starts.
For More Great Football Content
Follow us on Twitter at @GridironHeroics for more great content. We appreciate you taking time to read our articles. To interact more with our community and keep up to date on the latest in Football news, JOIN OUR FREE FACEBOOK GROUP by CLICKING HERE
Checkout our latest podcast!
[powerpress_playlist limit=1]