Why Week 2 Is Crucial for Notre Dame
After putting up one hell of a contest in Week 1, Notre Dame still slid a little further than we all would've hoped. But, there's a still a chance moving forward – after all, it is only Week 2. Plenty of other top-5 teams can still lose. We still have a chance to show ourselves amongst the "big dogs" like Clemson (and "medium dogs" like USC). And, it all starts now. Week 2 is crucial to show the nation why we deserve to still be in the conversation. While it may seem like an easy contest, this Saturday proves to be more than just a win/loss. Here's what we need to see:
What Notre Dame Needs in Week 2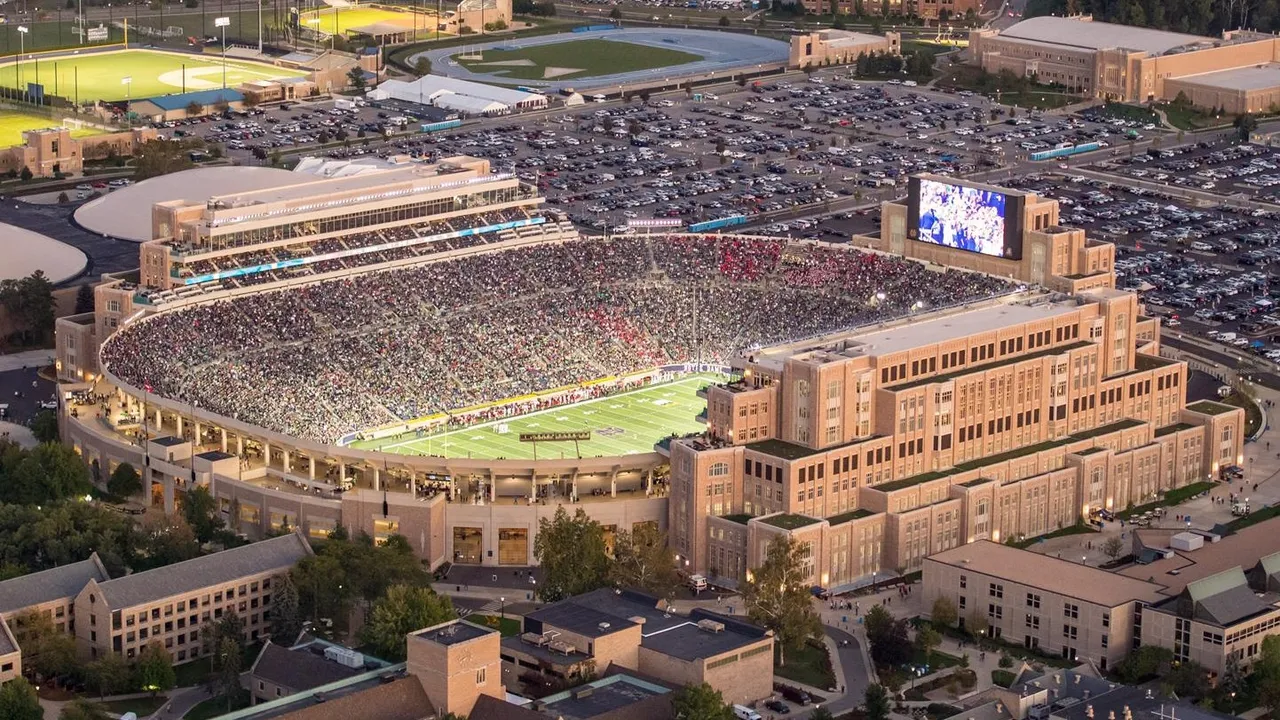 1. Tyler Buchner: Improvement
He was 10 for 18, for 177 yards. He made decent decisions, and played technically sound, but that's not what you need from a D1 QB, unless you're at Alabama. We don't need someone who manages plays, we need someone who makes plays. A lot of his failure to ball out in Week 1 had a lot to do with the play-calling – still, there wasn't one time where I thought to myself – damn, that was a good play! The pundits have talked about Buchner's speedy legs, but that's all there is – a dimension. When you hear so much about a player's ability to run, you should think he'd be able to break one loose. Nope. Well, what about his passing, then? Disappointing there, too. Now, he's young – relatively inexperienced. Which is why he needs to make his mark and make us believe he can lead us to glory.
2. Chris Tyree: Fill the Kyren-sized Gap
6 carries for 28 yards. Don't get me wrong – I get it – we were going up against a top-5 Defense. But we hardly saw anything from a 4-star, 70th in the nation running back! Losing utility back Kyren Williams was a big blow. But, we didn't think it'd be that big, considering we've been waiting for Chris Tyree to show us what all of the hype was about. However, it was clear from every kick off that this guy needs some work. Whether it's vision, cut-making – you name it, we need to see all of this talk materialized. From what the scouts say, this guy can be a gadget-weapon extraordinaire. Yet, we've seen nothing. Come on, Chris, show us something to get excited about. Break a long run. Hell, even make some guys miss! Show up, and ball out. Or, at least give us something more to be excited about.
3. Tommy Rees: Play Calling
If you want to finger-point for the Week 1 loss, this is where to point. Tommy Rees remained conservative all game after we saw a breakout play from the get-go. Where was a vertical passing game? What the hell was the strategy? It seemed as though we were playing with a lead all game, and just trying not to lose it. Granted, we were up for a while, but that is no way to go about it – especially when you're on the verge of pulling off one of the greatest upsets for the Irish in a long time. You can't be scared out there, you can't game manage through this day and age of College Football. You need to score. Then score some more. *Insert face palm here*. We need to see Tommy Rees make some adjustments, take some shots, and play like he wants to win the game. 
4. Lorenzo Styles: More Playmaking
Let's be honest, our WR room is the equivalent to the Green Bay Packers. We're lacking star power. But, we do hav one potential star in the making with Lorenzo Styles. Well, maybe. We got a glimpse of what Mr. Styles can do in Week 1. 1 reception for 54 yards. While he did have arguably the most exciting plays of the game, we'll need to see a lot more from our playmaking wide receiver. Come on, one reception? This guy has the speed, hands, and elusiveness to be a standout at slot. But, I repeat – one reception? That either means we're not targeting him enough, or his route running needs to improve. And fast. I liked what I saw early on, we just need to see more of it.  
5. Notre Dame Intangibles: Heart, Spirit, Perseverance
After a Week 1 loss that was an absolute heart-breaker; and, as some might argue, blown – it can be pretty hard to come back from. Spirits might be crushed. Confidence may be shattered. But, with the passionate Marcus Freeman at the helm – here's to hoping he can rally the troops to see the bright side of Week 1. Here's to hoping that the boys can look past a loss, and instead see a bright future. Arguably most importantly – I'm looking for heart in Week 2. Spirit. Belief. Show us all why we deserve to remain in the top 5. Show us all why we lead against number 2 in the nation. Show us that if we ever meet again, we can win.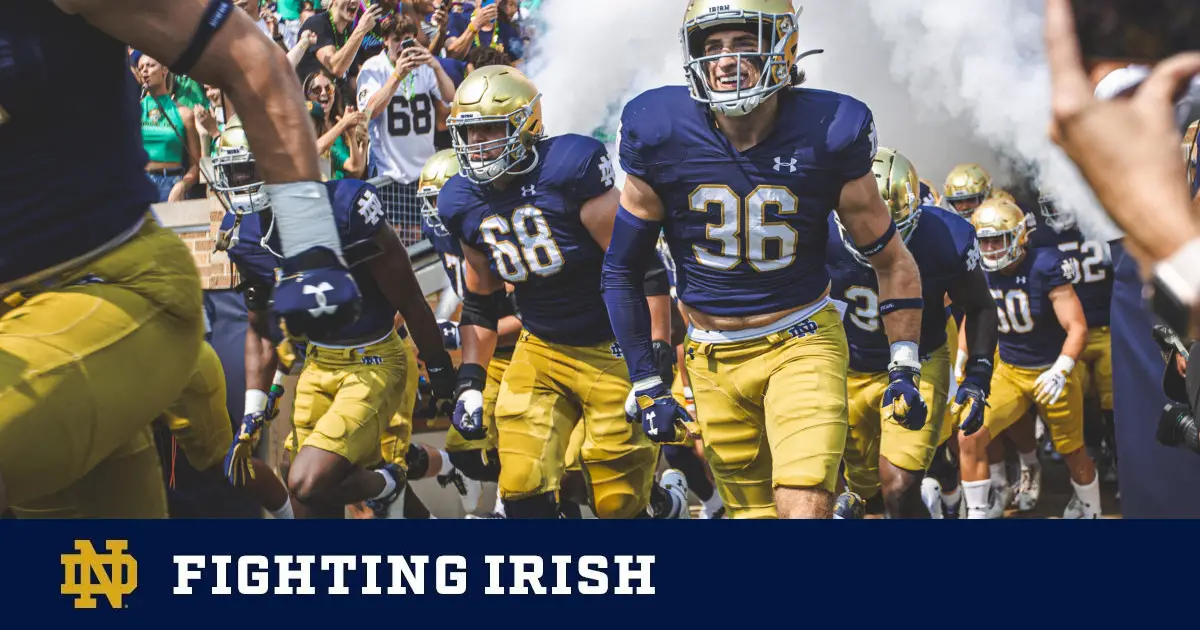 Because, as we all know, in life – some things may not go your way, but it's not going to make-or-break your life – just like it won't make-or-break a season. We still have a shot here, it's only Week 2! But, that said, if we come out flat, dejected, and woeful – it'll show the nation what they believe to be our true colors. But, as a fan, as a believer – I think we're more than what we showed in Week 1. I think we could've pulled it off. I think we're better than Clemson, than Michigan, than Oklahoma. Now's our chance to prove it. 
For More Great Football Content
Follow us on Twitter at @GridironHeroics for more great content. We appreciate you taking time to read our articles. To interact more with our community and keep up to date on the latest in Football news, JOIN OUR FREE FACEBOOK GROUP by CLICKING HERE
Checkout our latest podcast!
[powerpress_playlist limit=1]