The start of the new season is just days away but at this point, the Washington Commanders are still waiting on news regarding Terry McLaurin's injury status. The Pro Bowl wide receiver is currently dealing with a toe injury and at this point, his status for Wahsington's highly-anticipated Week 1 matchup against the Arizona Cardinals remains unclear.
Washington Commanders WR Terry McLaurin Still 'Uncertain' Vs. Cardinals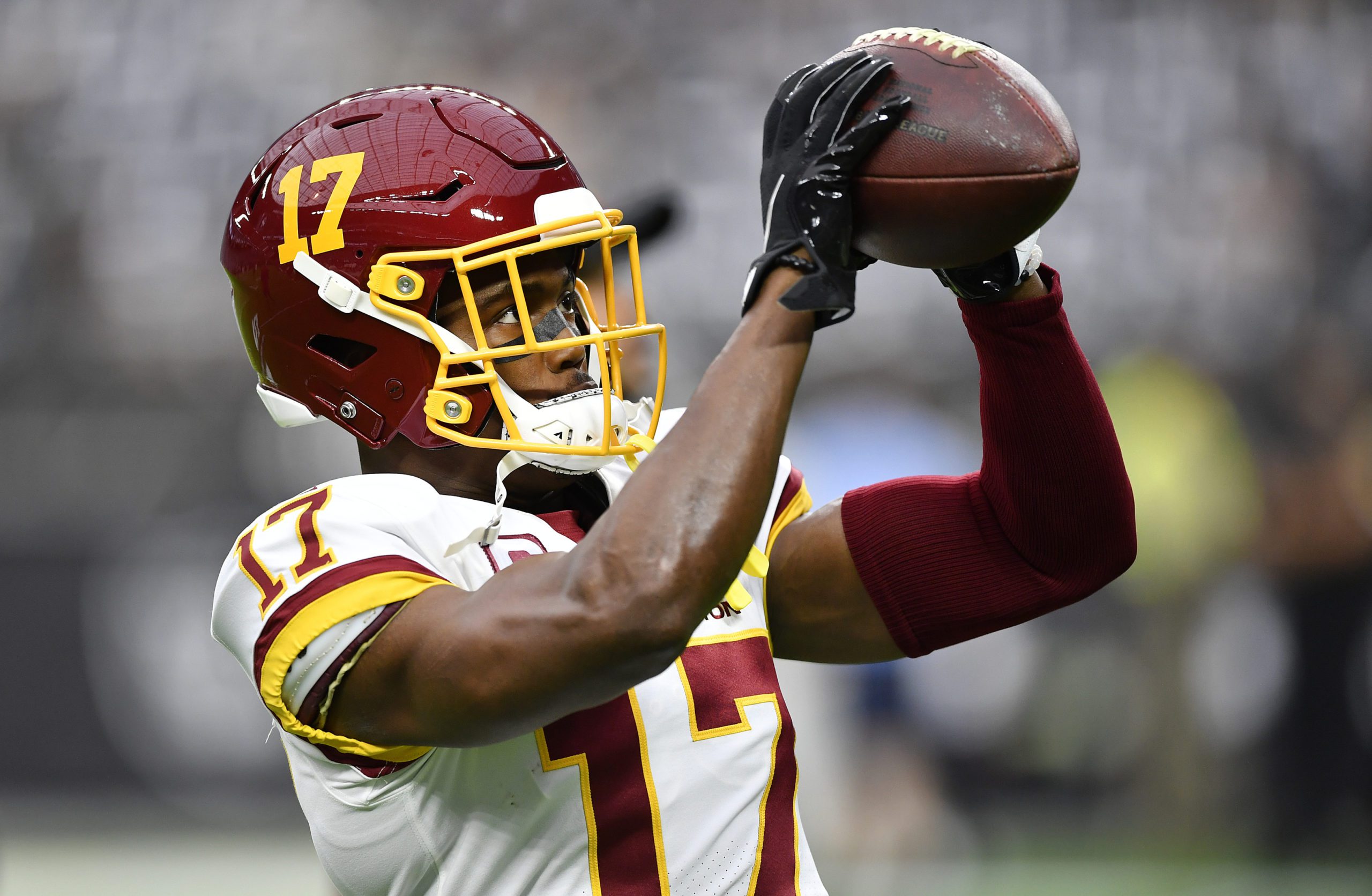 According to team beat reporter Nicki Jhabvala of the Washinton Post, McLaurin seems to be trending in the right direction. However, with their season opener just five days away, the 27-year-old is still "uncertain" to play against Arizona:
"Commanders WR Terry McLaurin (turf toe) is progressing in his recovery and is considered day to day, per sources. There's hope he can play in the opener Sunday, but his status is still uncertain," Jhabvala wrote in his tweet.
The good news here is that McLaurin appears to be making good progress on his road to recovery. The former Ohio State standout suffered the injury on August 21 during Washington's 29-28 preseason victory over the Baltimore Ravens. Obviously, that win came at quite the cost for the Commanders.
Jhabvala also noted that "there's hope" that McLaurin will be available for Sunday's bout. However, if you read between the lines, it seems that Washington's WR1 could be in real danger of being forced to miss his team's first game of the season.
If Terry McLauwin does end up watching from the sidelines on Sunday, his next chance to suit up will be in Week 2 against the Denver Broncos.
For what it's worth, Washington head coach Ron Rivera refused to provide an update on McLaurin's status after Tuesday's practice. The Commanders shot-caller said that he would only be sharing any pertinent news on Wednesday when it is already required by the NFL.
For More Of My Content
Follow me on Twitter at @PaoloSongcoNBA. You may also reach out to me personally at pao.songco@gmail.com.