The Washington Commanders made a big splash by bringing Eric Bieniemy in as their offensive coordinator. After successful seasons with Patrick Mahomes and the Kansas City Chiefs, Bieniemy now gets to prove he can do it with another team. He gets the project of turning Sam Howell into a franchise quarterback and reviving a Washington offense that has a lot of talent. In the first couple weeks of training camp, players have voiced concerns over Bienemy's intensity.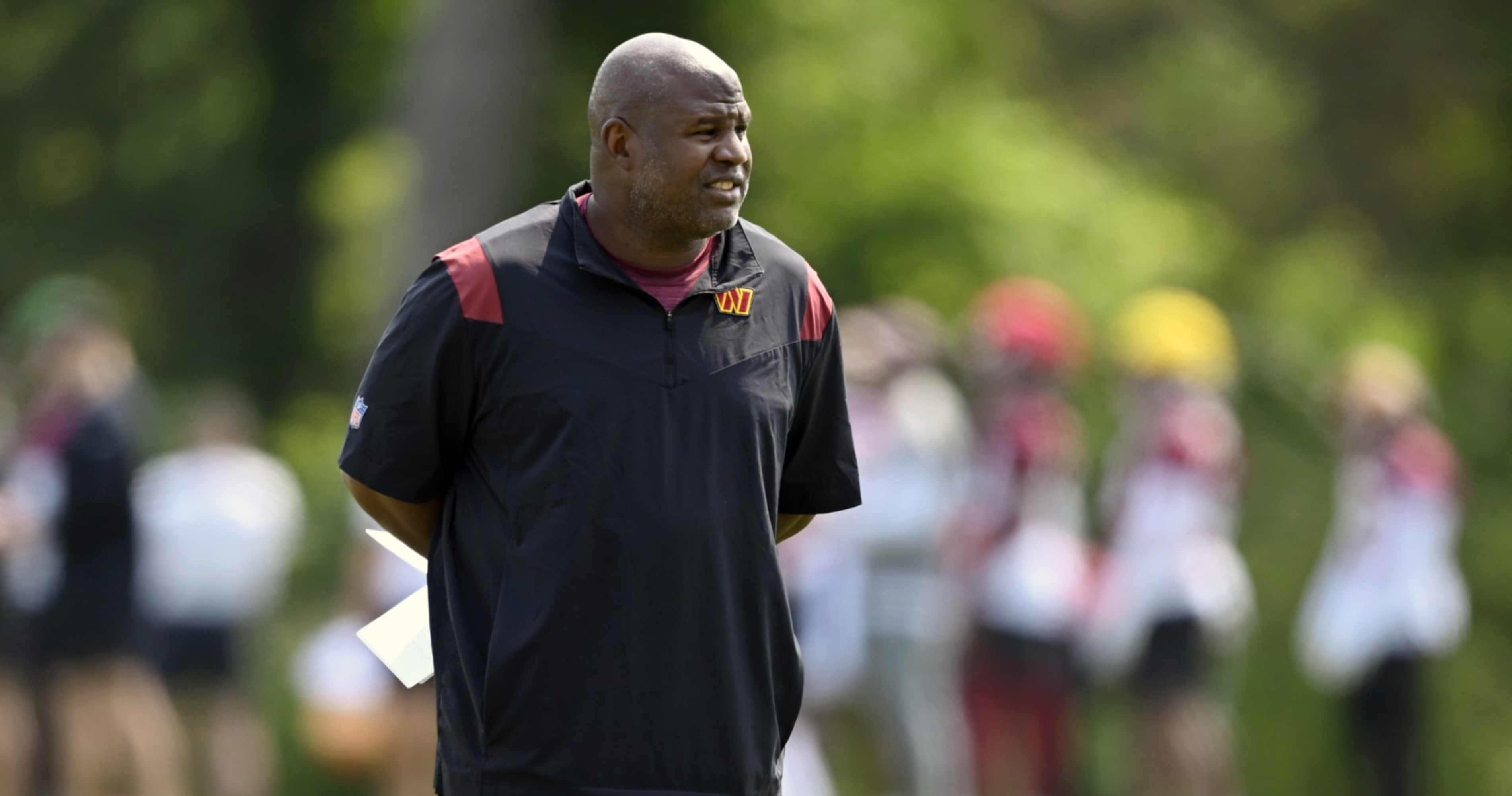 Washington Commanders Players On Intensity Of Eric Bienemy
Head coach Ron Rivera revealed he has been approached by players expressing concern over the intensity of practices.
When asked whether players feel Bieniemy's style has been too intense during training camp, Rivera said: "They were just a little concerned." Rivera said he also told those players to "just go talk to [Bieniemy]" and to try to "understand what he's trying to get across to you."
Rivera defended his offensive coordinator saying he doesn't expect Bienemy to tone it down. This is how he runs practices and that is how it is going to be.
A Strange Report
This is a little weird. The fact that Rivera is so willing to disclose that players are concerned seems strange to me. While he did offer support for his colleague, he also acknowledged that players were concerned. It's unclear exactly what Bienemy is doing that is leading players to believe he is so intense. However, it is not great to hear this coming out of training camp. The Commanders are hoping to surprise people in the NFC East and if there is infighting, that could derail the season.
Only time will tell whether the marriage between the Washington Commanders and Eric Bienemy will be a good one. Ultimately, winning cures all. If the Commanders come out and win some games, no one will complain about the intensity.