On Saturday, the UVA Cavaliers will host the Richmond Spiders at Scott Stadium to kickoff the 2022 season. UVA has won five straight season openers and looks to add another W under new head coach Tony Elliott. The UVA-Richmond game kicks off at 12:30 PM and will air on ACC Regional Sports Network and the Virginia Sports Radio Network.
UVA-Richmond: A History
The Cavs and the Spiders have a history dating back to 1893. The two have faced off 34 times, with the Cavs claiming victory in 29 matchups. Of these 29 wins, 20 have been shut outs. Additionally, the Spiders have served as the Cavs season opener seven times.
In 2016, the last season opening contest between these two teams, the Spiders ended UVA's 10-game winning streak in a 37-20 victory over the Cavs. Unfortunately, this game was also Bronco Mendenhall's debut with the Cavs as head coach.
Saturday's reunion will be new head coach Tony Elliott's inaugural contest for the Cavs and the team has been working hard to avoid repeating 2016's season opening defeat.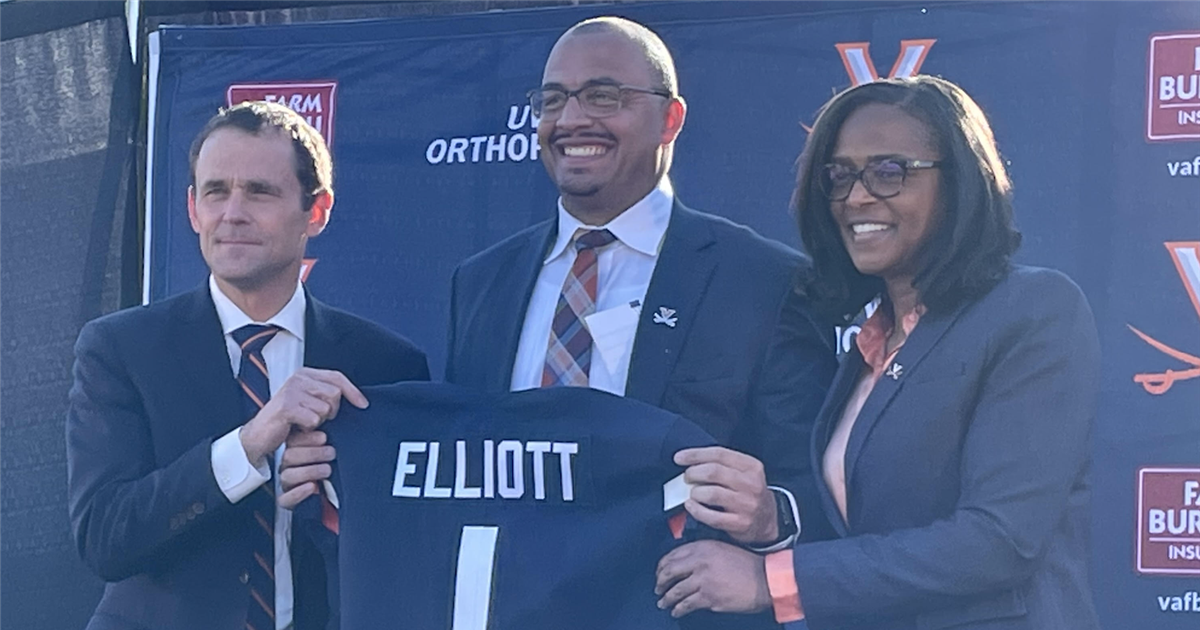 Hoo Is Coach Elliott?
Tony Elliott knows championship football. As Clemson's former Offensive Coordinator under Dabo Sweeney, Elliott has been part of a winning culture. Now, he looks to bring that glory to Virginia.
The Cavs have undergone some growing pains since last season but they're returning some top talent this year. They'll return 30 lettermen, 12 of whom have starting experience. In terms of star power, some of the returning players are QB Brennan Armstrong; LB Nick Jackson; and the WR dream team, Dontayvion Wicks, Keytaon Thompson, and Billy Kemp IV. After a season ending injury in 2021, Lavel Davis Jr. is also back at wideout for the Cavs in 222.
In the pre-season, Coach Elliott has been working with the team to focus on details and fundamentals. New coordinators Des Kitchings (O), John Rudzinski (D), and  Keith Gaither (ST) will be handling most of the X's and O's during game time. Coach Elliott's focus is on his team knowing and owning the plan, and being able to adjust when necessary.
UVA-Richmond: A New Challenge for the Hoos
"How my team is going to play, I have a vision. Now, I'm hoping that vision comes to life. But the things that are going to be important for me are just the program, philosophical, transferable aspects of what we've been working on, just the little things, playing with toughness." They say the devil is in the details and for the Cavs, the details are everything.
Having one of the nation's top and most experienced quarterbacks on the roster does give the team a confidence boost. Armstrong is returning ready to lead and capable of making on-field transitions as needed. Armstrong gave comments about restructuring the way the offense is run under Kitchings saying, "It's been night and day honestly. From the start to now, it's a totally different feeling for me, at least, running the offense. I think it's just gonna be exciting to finally go out there and play a game not against our defense."
Defensively, John Rudzinski has been working to develop a defense plagued by struggles in seasons past. Sixth year Darrius Bratton gave his thoughts on Virginia's improving defense saying, "We've got a chip on our shoulder, big time. And we've got something that we want to prove. We just want to go out there and play together and play confident with each other. But at the end of the day, we know where we stand, and we still want to go out there and be a good defense, which we know we can do."
Both sides of the ball are looking for a new challenge and on Saturday, they'll get one.
UVA-Richmond: What to Expect
The Cavs finished 6-6 last season. Not great, not terrible, but certainly the team wants more from this season.
They also earned a spot in the Wasabi Fenway Bowl in December before a Covid-19 outbreak in the program forced their withdrawal.
Needless to say, 2021's season end left the Cavs with a pretty sour taste in their mouths. Per Brennan Armstrong, the team has big goals to rectify that disappointment this year. "Bottom line: first game, win. We have multiple goals throughout but our first goal as a team is to focus on this first game, win it. That's a great start to the season, great start to Coach Elliott's career here. There's no other option besides winning the game."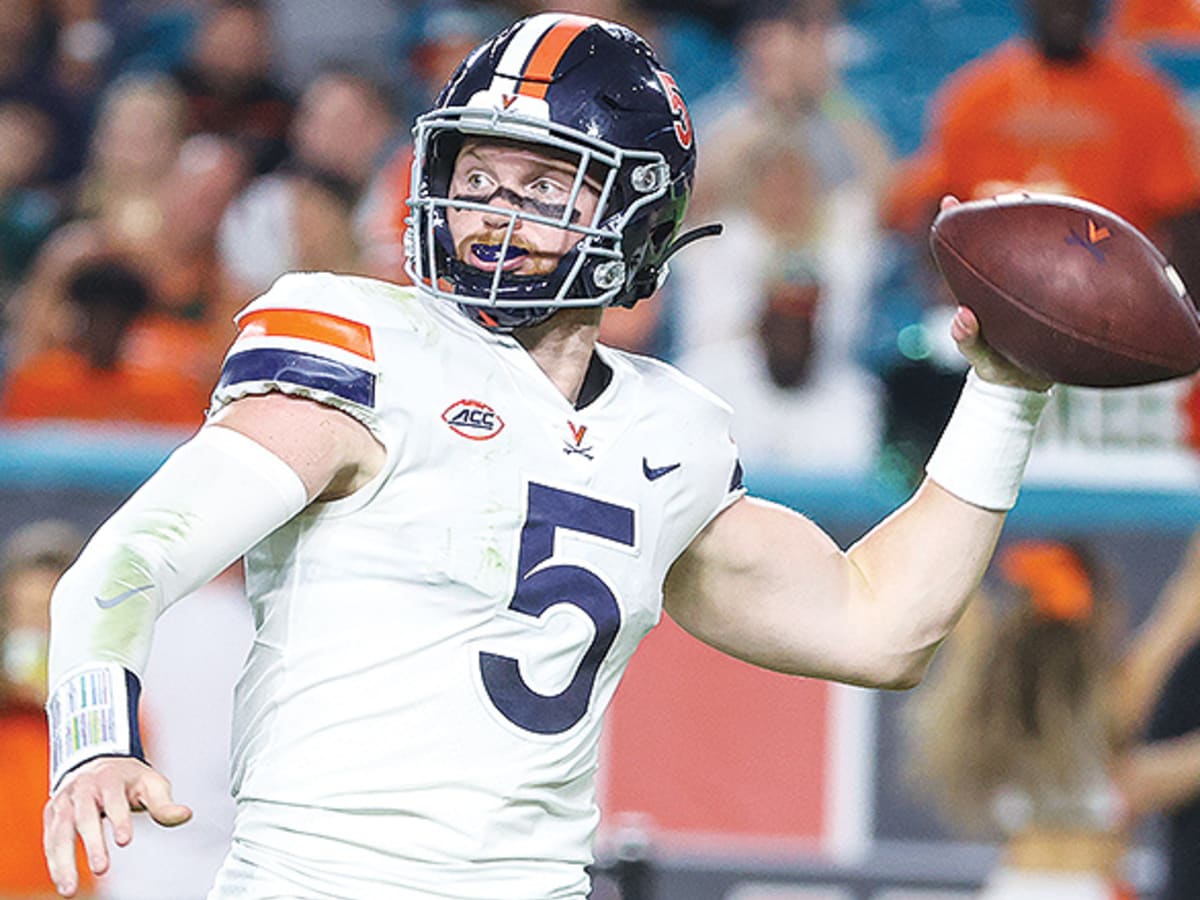 UVA-Richmond: Place Your Bets
Richmond is unlikely to be able to match pace with Virginia's offense. They're younger and less experienced and again, one of Virginia's key assets is Brennan Armstrong.
Defensively, the Spiders are returning key talent including Tristan Wheeler and Aidan Murray. Despite this, the offensive imbalance is likely to work in Virginia's favor.
WynnBet Sportsbook has odds on this game at -21.5 for Virginia. The over/under is 58. The moneyline is -2500.
Oddsmakers are confident in Virginia, but it's more important for Virginia to win the game than to focus on style points especially heading into week two at Illinois.
My bet? The moneyline. Virginia wins, but doesn't cover the spread.
For a post-game recap and an update on my wager, check out the UVA Cavaliers on Gridiron Heroics on Sunday!