On Sunday afternoon the Minnesota Vikings put up a 31-28 victory against the New Orleans Saints. With Joshua Dobbs under center for the second week in a row, it is safe to say that the Vikings are confident in their decision to bring Dobbs to Minnesota.
Joshua Dobbs is taking the Minnesota Vikings higher
The Vikings traded for the quarterback at the trade deadline and with injuries piling up, Dobbs had to take control of this offense in under a week. And the quarterback has most definitely taken control.
Joshua Dobbs led the Vikings to a 31-28 victory in Atlanta and further went 23/34 for 268 yards and two touchdowns against New Orleans. With a 1-7 record this season as the starting quarterback for the Arizona Cardinals, Minnesota is definitely seeing a different version of Dobbs.
Kirk Cousins and Jaren Hall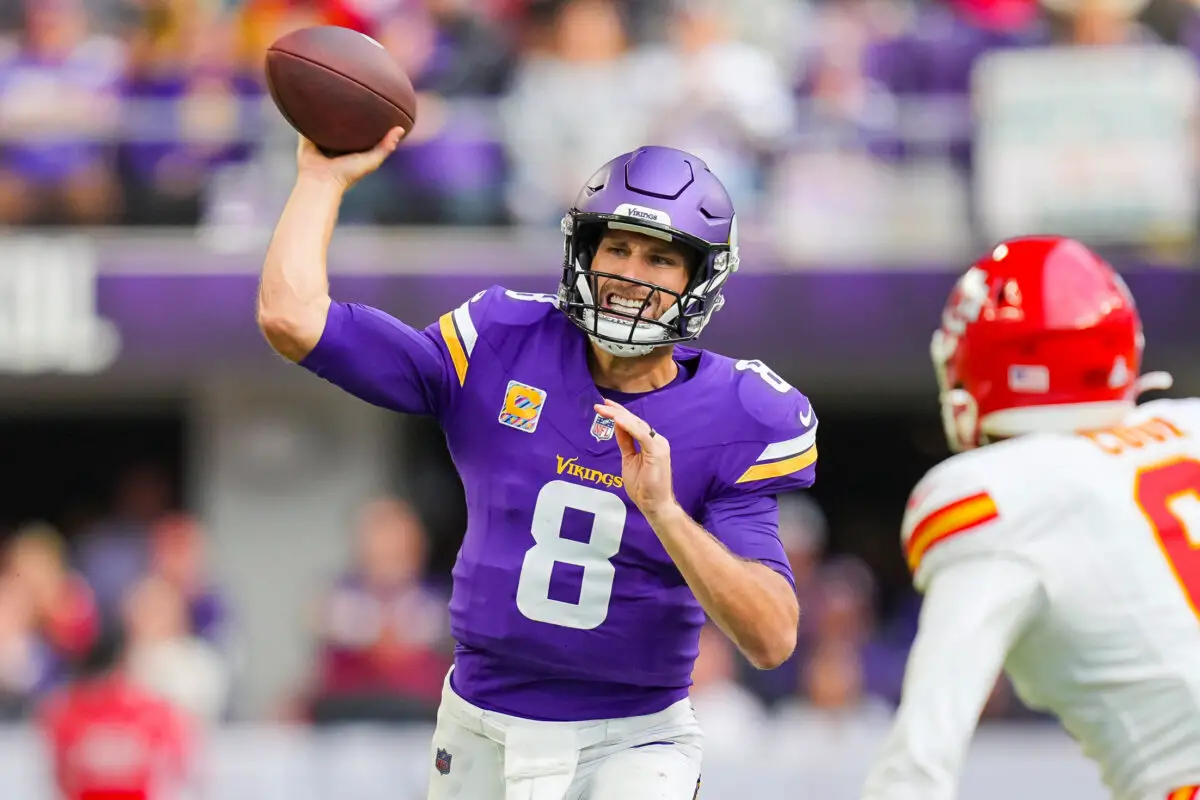 So what does this mean for Kirk Cousins and Jaren Hall? Cousins, the starting quarterback for the Vikings, ruptured his Achilles tendon in Green Bay and was unable to play the following week. Jaren Hall stepped up in the following week against Atlanta, but he suffered a concussion early in the game and Dobbs was forced to take over.
Ultimately, Cousins is the stronger quarterback. He thinks about every decision with incredible precision and was playing some of the best football of his career before the injury. Dobbs is a risky player, but sometimes these risky plays pay off in the end.
After a tough 0-3 start that left many discouraged, Joshua Dobbs has lifted the Vikings to a 6-4 record, placing them comfortably in the running for a playoff spot. Will the Vikings' success continue into Week 11? Only time will tell.
Follow me on Twitter @kyliemrau, and follow us @WiSportsHeroics. You can also reach out to me via email at kyliemrau@gmail.com. To read more of our articles and keep up to date on the latest college and NFL news, click here!