Fresno State's star-quarterback Jake Haener left early, but it doesn't change the fact USC was emphatic offensively, scoring on seven of their nine drives in the 45-17 win.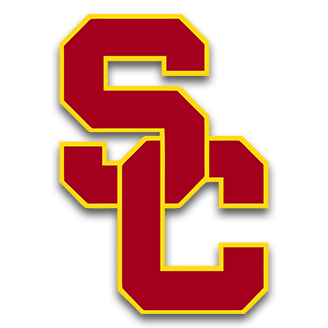 A point of emphasis during the week was putting up a complete performance. Unlike last game against Stanford, the Trojans played well in both half's, instead of just the first.
Most expected the USC offensive attack to mainly be through the air, however for this particular game it was on the ground where the Trojan offense shined the most. Both Travis Dye and Austin rushed for over a 100 yards.
Although, they weren't bad throwing the ball. QB Caleb Williams threw for two touchdowns and wide receiver Jordan Addison caught another TD. They were just better running the ball.
The defense gave up a lot of yards but their opportunistic nature helped them hold the high-powered Bulldogs offense to 17 points.
"Probably my favorite play of the game or sequence of the game was the goal line stop there at the end. That's what we're about. No matter who thinks the game's over, this doesn't matter, it all matters to us and if you're gonna be a champion it's got to all matter," said USC Head Coach Lincoln Riley.
"For our guys to get that stop right there at the end to close the game was as meaningful as anything that happened tonight so proud of our guys."
Riley knows the defense still needs work done to it but the players are learning and growing. He was glad everybody finally saw the personality of them.
Next the Trojans have to travel to Corvallis, Ore. for a matchup with the Beavers.
"A great win against a good football team. A very physical game on both sides, very competitive plays on both sides. Certainly a different challenge than we had faced and we said that all week with our team that we're going to get tested and we're going to be faced with some situations in this game that we haven't been in yet as a team. It was good to see us really respond," said Riley.
This might have been the case if Haener was healthy. He left in the third quarter and the deficit increased from 11 to 28. What makes the Bulldogs special is their passing attack and it got deterred because of the injury.
While their defense was unable to stop the Trojans, it was expected. Nobody was expecting a low scoring affair, the expectations were shootout. Fresno State just didn't hold up their end of the bargain.
"Obviously gotta get back on it, got an important one coming up. We just held a really good offense and offensive staff and talented guys to 17 points. I you know it can get better, absolutely," said Riley.
Next the Bulldogs have to travel to Conn. for a matchup against 1-3 Connecticut
Make sure to continue to follow the Trojans here at Gridiron Heroics, here's an article on the power five conference champs who lost their opening conference game.
For More Great Football Content
Follow us on Twitter at @GridironHeroics for more great content. We appreciate you taking time to read our articles. To interact more with our community and keep up to date on the latest in Football news, JOIN OUR FREE FACEBOOK GROUP by CLICKING HERE
Checkout our latest podcast!
[powerpress_playlist limit=1]