Lots of players say the greatest honor of their careers were when they were able to represent their teammates as captain. It shows the respect players earned from their peers. After practice on Aug. 30 former Oklahoma Head Coach Lincoln Riley announced this year's Trojan captains.
They are quarterback Caleb Williams, defensive end Tuli Tuipulotu, offensive guard Justin Dedich and linebacker Shane Lee. Captains are those players who others look too for guidance. When things aren't going well, the captains are the ones to refocus everybody on their common goal.
Coaches Perspective
"We had several others (players) that got votes and certainly were represented, but it was by a pretty significant margin. The team pretty clearly looks at those four as the guys they want to represent them," said Riley.
"It's a big honor for those guys, that's something that none of them take lightly. They all had a chance to address the team after being named captain last Friday and they've done a tremendous job really leading the whole way. So proud of those four leaders, we certainly have many other guys on our roster that we'll look to as leaders. Without a doubt there's way more than four but a very cool honor for those guys."
Riley added how impressed he is with Tuipulotu's growth as a leader. Even though he prefers to lead by example, he has his vocal moments. They're always at just the right time. The team feeds off of him and as a "consistent competitor" he's the right guy to follow.
He's improved every year and he's someone the younger players should try and emulate. Tuipulotu brings effort and a good attitude to every practice and it's paid off so far. But it could also get even greater.
Players Perspective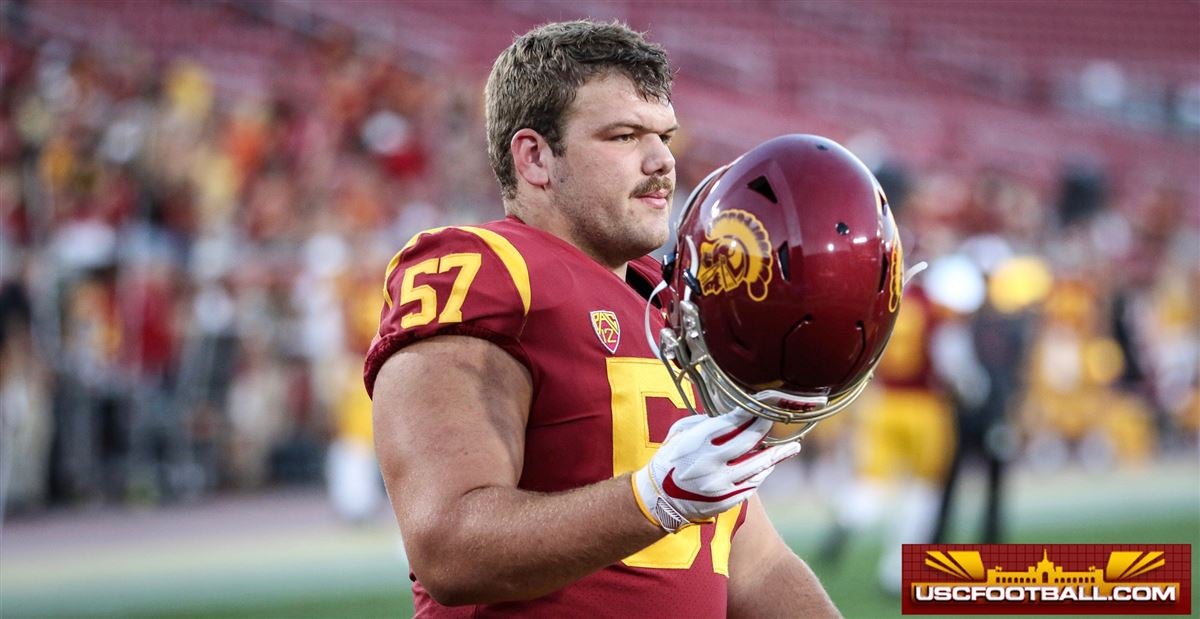 "I'm grateful to serve this team . . . I'm excited that they chose me to represent them, as well as Shane (Lee), Tuli (Tuipulotu) and Caleb (Williams), I'm excited to see what we can do and none of us are above one another. We're there for them and they're there for us so we just got to be a player-led team and make sure we get this thing rolling," said Dedich.
"In this game because consistency is key . . . regardless if you feel it or not . . . you got to bring the juice and I feel like there's many more leaders than just us for four guys like (Andrew) Vorhees, (Malcolm) Epps, Calen Bullock the young one. A lot of guys could have been captain. It's just consistently bringing the energy and making sure that the team is up serving them, just putting away trash doing all the little things right and make you stick out amongst everyone.
Dedich also made sure to give credit to those who have mentored him throughout his life. His parents and coaches have given him lots of leadership advice and it finally paid off.
Williams added how it's been a dream of his to be the captain of a football team. Being with his fellow teammates and working together for their team goals is all Williams wants. He was a captain in high school but it wasn't the same because Covid affected it.
Lee hasn't had an opportunity to talk about his new role as a team captain.
Make sure to continue to follow the USC Trojans here at Gridiron Heroics, here's a preview for USC's season home opener against Rice.
For More Great Football Content
Follow us on Twitter at @GridironHeroics for more great content. We appreciate you taking time to read our articles. To interact more with our community and keep up to date on the latest in Football news, JOIN OUR FREE FACEBOOK GROUP by CLICKING HERE
Checkout our latest podcast!
[powerpress_playlist limit=1]