Travis Kelce is the latest person to weigh in on the ongoing debate about the running back position. Saquon Barkley is one of many backs that are either in contract disputes or straight-up free agents. Josh Jacobs. Dalvin Cook and Kareem Hunt are just a handful of high-level players that are awaiting teams to pay them. On his podcast with his brother Jason Kelce, the All-Pro tight end had a harrowing message for Barkley.
Travis Kelce Has A Message For Saquon Barkley
Kelce doesn't want to see Barkley make a mistake that he will regret and he references a former star running back that sat out a year.
"I mean, I think that's where the team, unfortunately, has leverage. And the last guy I remember sitting out was Le'Veon Bell and he's gone on record saying that he regrets that decision. He eventually got the guaranteed money in the contract that he wanted. He just got it after sitting out a year and missing that amount of form."
Bell is the example he uses. While he got his money, he had to take a year off and his career was never the same.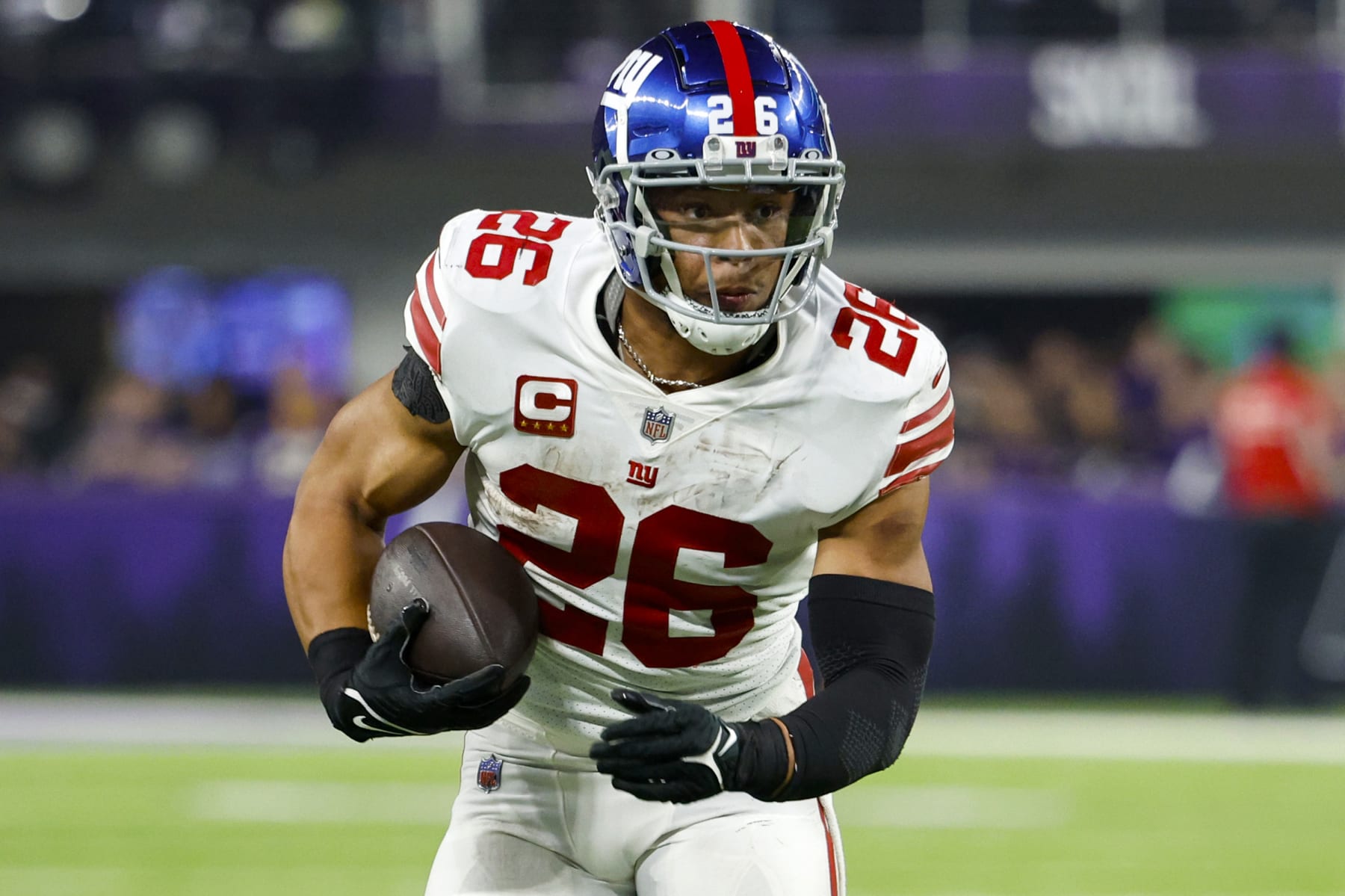 Play The Hand That's Dealt
I'm an avid card player and I say this all the time. You have the play the hand that is dealt to you. The market for running backs is different than it was ten years ago. The Giants do hold all of the leverage. If Barkley doesn't come back, they will find a combination of running backs that can match his production. It is the Moneyball of the NFL. Rather than overpay one player, it is easy to find a couple of running backs that can be productive.
Hopefully, Saquon Barkley listens to the advice from Travis Kelce. I for one would love to see him on this Giants team as they try to make another playoff run.