The coaching carousel is always a lot of fun to follow, and this year has been no different. Saints HC Sean Payton's name has been thrown around for several jobs over the past few weeks. It is no surprise considering Payton is one of the most prestigious coaches in the sport. As time has gone on, there have been a few teams that have taken over the conversation on who will receive his services. Without further adieu, here are the top three landing spots for current Saints head coach Sean Payton
Number One – Indianapolis Colts
It is no secret that the Colts had their struggles this year. After starting the season with a 3-5-1 record, the Colts would go on to fire former head coach Frank Reich after five years in Indianapolis. Soon after, Jeff Saturday was announced as the interim head coach for the remainder of the 2022 season. He would go on to beat the Raiders in his first game, before ultimately losing seven games in a row to end the season. There are several candidates for the job, but I believe that Sean Payton is likely the best option.
Sean Payton brings something to the table that the Colts desperately need– a good offensive mind. Payton is widely regarded as one of the best QB coaches in the game, and with the Colts having the number four overall pick in the 2023 NFL Draft, Peyton could come in and grab a guy to develop.
Number Two – Los Angeles Chargers
The Chargers are another potential landing place for Sean Payton, and they could quite honestly be the most interesting one of them all. The Chargers were looking like one of the best teams in the NFL over the last few weeks, before falling flat on their face in the second half against the Jacksonville Jaguars. Since then, there are many rumors about Chargers head coach Brandon Staley potentially being fired. Sean Payton would no doubt be the first call there, and there are reports that Payton is interested in coaching in L.A.
The Chargers have one of the most prolific offenses in the NFL, with plenty of young talent to go around. Sean Payton would a young superstar QB in Justin Herbert to coach up as well. I believe that Sean Peyton could eventually win the Chargers a Super Bowl with all of the young talent there. This move definitely makes sense.
Number Three – Arizona Cardinals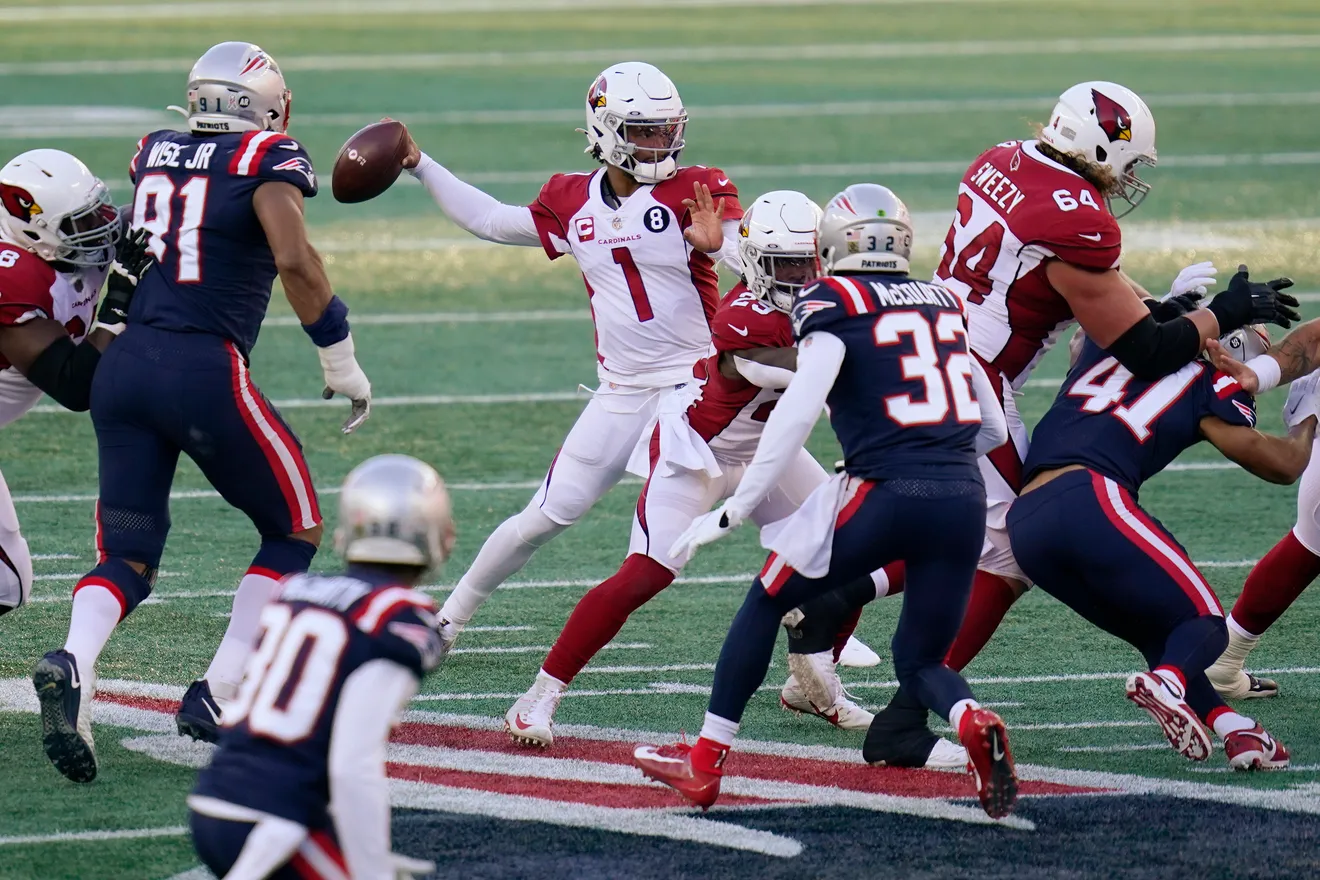 Last but not least, we have the Arizona Cardinals. Kliff Kingsbury has been on the hot seat for some time now, and quite honestly, I would be surprised if he stuck around for another year in Arizona after the season that they just had. The Cardinals would be a great destination for Payton as well. They already have their franchise QB in Kyler Murray, as well as some great weapons for him to utilize. They currently hold the number three overall pick in the NFL as well, so they can build around Murray even more, whether it's on the offensive line, or the defensive side of the ball.
For More Great Football Content
Follow us on Twitter at @GridironHeroics for more great content. We appreciate you taking time to read our articles. To interact more with our community and keep up to date on the latest in Football news, JOIN OUR FREE FACEBOOK GROUP by CLICKING HERE
Checkout our latest podcast!
[powerpress_playlist limit=1]