The Minnesota Vikings enter the 2022-23 season with a ton of returning starters. They have a talented group of players at the skill positions. They also have some veterans on the defensive line and two seasoned starting middle linebackers. Yes, new coach Kevin O'Connell should feel incredibly good about the wealth he has inherited.
But the Vikings do have position battles at some key positions. The outcome of these competitions could very well determine whether the team qualifies for the playoffs or not. We'll review four of these position battles and predict who will come out on top in these head-to-head challenges.
Minnesota Vikings Right Guard
This has been a position where there has been a dearth of talent for the Minnesota Vikings. They have been looking for solidity at this position for the last decade or so. The Oli Udoh experiment last year was a complete disaster. He now has thankfully returned to his swing tackle position. Veterans Chris Reed and Jessie Davis were brought in to compete for the starting position. And let's not forget Wyatt Davis who despite Udoh's struggles, could not crack the starting line-up.
And then on draft night, the Vikings appeared to draft their heir apparent to the position. In the second round, Ed Ingram from LSU was the choice and many Vikings fans were already penciling in his name as the starter. However, through OTA's and minicamp, Jesse Davis consistently received the bulk of the playing time. Additionally, this position is key to a strong line as they will be tasked with supporting the human matador, Garrett Bradbury during pass protection.
The bet here is that Jesse Davis starts the season as the starter and eventually gives way at mid-season to Ingram. Reed hangs around to back up the guard and center positions. As for Wyatt Davis, I believe that this is the end of the road for him as a Minnesota Viking. His legacy will be that of one of the draft follies perpetrated by former GM Rick Spielman.
Cornerback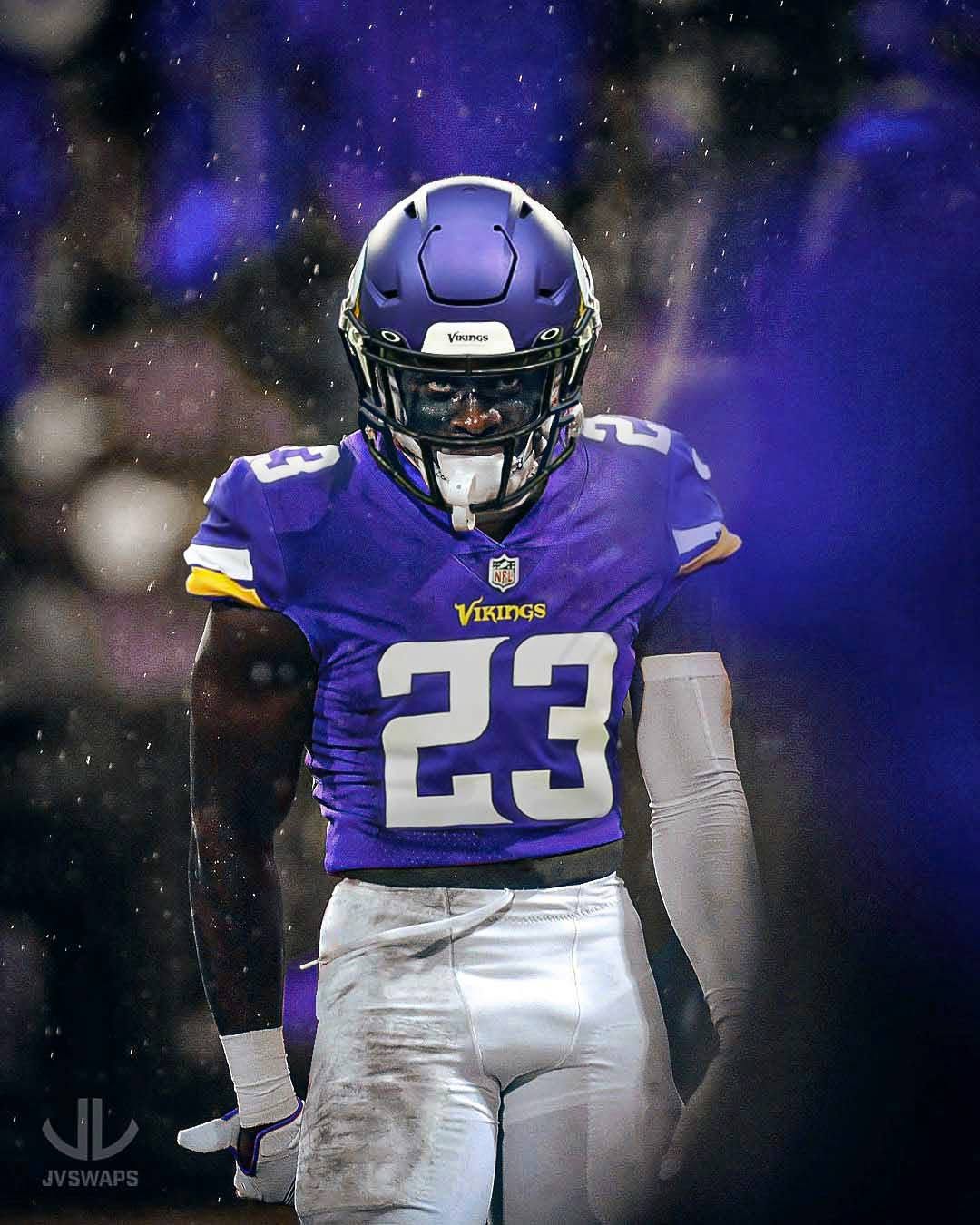 This will be a battle of who starts opposite Patrick Peterson this season and who likely replaces him next season. One contender is Cameron Dantzler. Dantzler had a solid second half of his rookie year in 2020 but ended up deep in former coach Mike Zimmer's doghouse in 2022. Opposing him is the oft-injured but extremely talented rookie, Andrew Booth Jr.
Conventional wisdom seems to suggest that the uber-athletic Booth will come out on top with Dantzler relegated to being the backup at both corner positions. Now that Dantzler is rid of Zimmer, I believe there is a decent chance that he could begin the year as the starter at this position.
Also, Chandon Sullivan was acquired from Green Bay to man the slot corner position. And while no one has mentioned it, there may be room for both Booth and Dantzler should Sullivan falter. Stranger things have happened.
Safety
Much like the position battle at cornerback, the competition at safety might be between two future starters. Late-round 2021 pick, Camryn Bynum was brought in to provide depth at the safety position last year. However, perennial All-Pro Harrison Smith spent a couple of games on the injured list due to his contracting COVID-19, and Bynum was thrown into the fray. He acquitted himself well, and it seemed to open up the possibility that he would start opposite Smith in the secondary, replacing Xavier Woods who left in free agency.
a walked through the door. Cine is simply too fast, too tough, and too athletic to keep out of the lineup. Coach O'Connell has hinted that the Vikings may line up in some three safety formations this season so we will have to see what transpires. At the very least Bynum projects as the future starter whenever Smith decides to hang up the cleats.
Minnesota Vikings Backup Quarterback
This is not a duel for a starting position on the team, but a competition that Minnesota Vikings fans will be watching with great interest. Sean Mannion has been Kirk Cousins clipboard carrying shadow for two years now. Cousins feels comfortable with Manion around even though the latter will never be mistaken for an NFL starter.
Kellen Mond was drafted in the third round out of Texas A & M in 2021 and there was much anticipation of his arrival. Would he descend to the throne when the team parts ways with number 12? We learned little last year as Mond was stuck alongside Wyatt Davis in the Zimmer dog pound.
But his spirits seem to be rejuvenated under the new regime and there is great hope in Minnesota Vikings Nation that he could be our starting quarterback for many years to come. My guess is that Mond takes over the backup quarterback reins and that he provides some hope for impatient Vikings fans.
So that's it. Send me your comments and let me know what you think of my predictions.
For More Great NFL Stories
Follow me on Twitter for more of my articles. In addition. check out other NFL articles by the Gridiron Heroics Team.
For More Great Football Content
Follow us on Twitter at @GridironHeroics for more great content. We appreciate you taking time to read our articles. To interact more with our community and keep up to date on the latest in Football news, JOIN OUR FREE FACEBOOK GROUP by CLICKING HERE
Checkout our latest podcast!
[powerpress_playlist limit=1]