The University of Akron Zips Football team is seeking a reversal of fortunes as practices begin for the 2022 season. Buoyed by the hiring of their new head coach, Joe Moorhead, the Zips fans hope he can rejuvenate an offense last year that had a stagnate running game and led the nation in sacks allowed.
Moorhead has had success, both as an offensive coordinator and as a head coach. In his last stint, he was the offensive coordinator for the high-powered Oregon Ducks. Akron faithful hope his innovative mind can light a fire under an offense that has many question marks.
DJ Irons Returns
TOUCHDOWN Akron @ZIPSFB!… DJ Irons 👉 Konata Mumpfield#FindAWay | #OurWay

Highlights Courtesy of ESPN
📺 Live Video – https://t.co/RVEyLtt3dP
💻 Live Stats – https://t.co/ZcGaQVpDwl
🎙 Radio – https://t.co/A2RkMZjCIK pic.twitter.com/lCnIe51ub4

— Akron Zips Athletics (@AkronZips) September 11, 2021
This starts with the quarterback position with DJ Irons taking over for Zack Gibson who transferred to Georgia Tech. The former JUCO transfer was playing very well before he went down with a knee injury last season.
The two leading receivers from last year, Konata Mumpfield and Michael Mathison are gone, making Irons' job that much more difficult. He hopes that tight end second-team All-Conference Tristian Bank and LSU transfer wide receiver Alex Adams can pick up the slack.
Help at Running Back
#TOUCHDOWN CAM WILEY!

LIVE🔴#Purdue +135#Minnesota -2½
O/U 64½

What's your lock?pic.twitter.com/CQUGCUJsWV

— ABC Islands Sportsbook (Official) (@betabcislands) November 21, 2020
Minnesota Gophers transfer running back Cam Wiley should add some energy to a running attack that only produced 1,463 rushing yards last season. Returning starter Jonzell Norris should pair well with Wiley to bolster the Zip's rushing game. The Zips can only hope that their offensive line greatly improves from last season. They return only two starters including left tackle Xavior Gray.
The Akron Zips had one of the worst-ranked defenses in the nation in 2021. They lacked a pass rush and teams converted over 50% of their first down tries last season. Key players on defense include linebackers Jeslord Boateng and Bubba Arslanian who is back after missing seven games last year with an ankle injury. The secondary might be the Zips' strongest unit where senior cornerback Charles Amankwaa and senior safety Jaylen Kelly-Powell lead a veteran group.
Akron Zips Season Outlook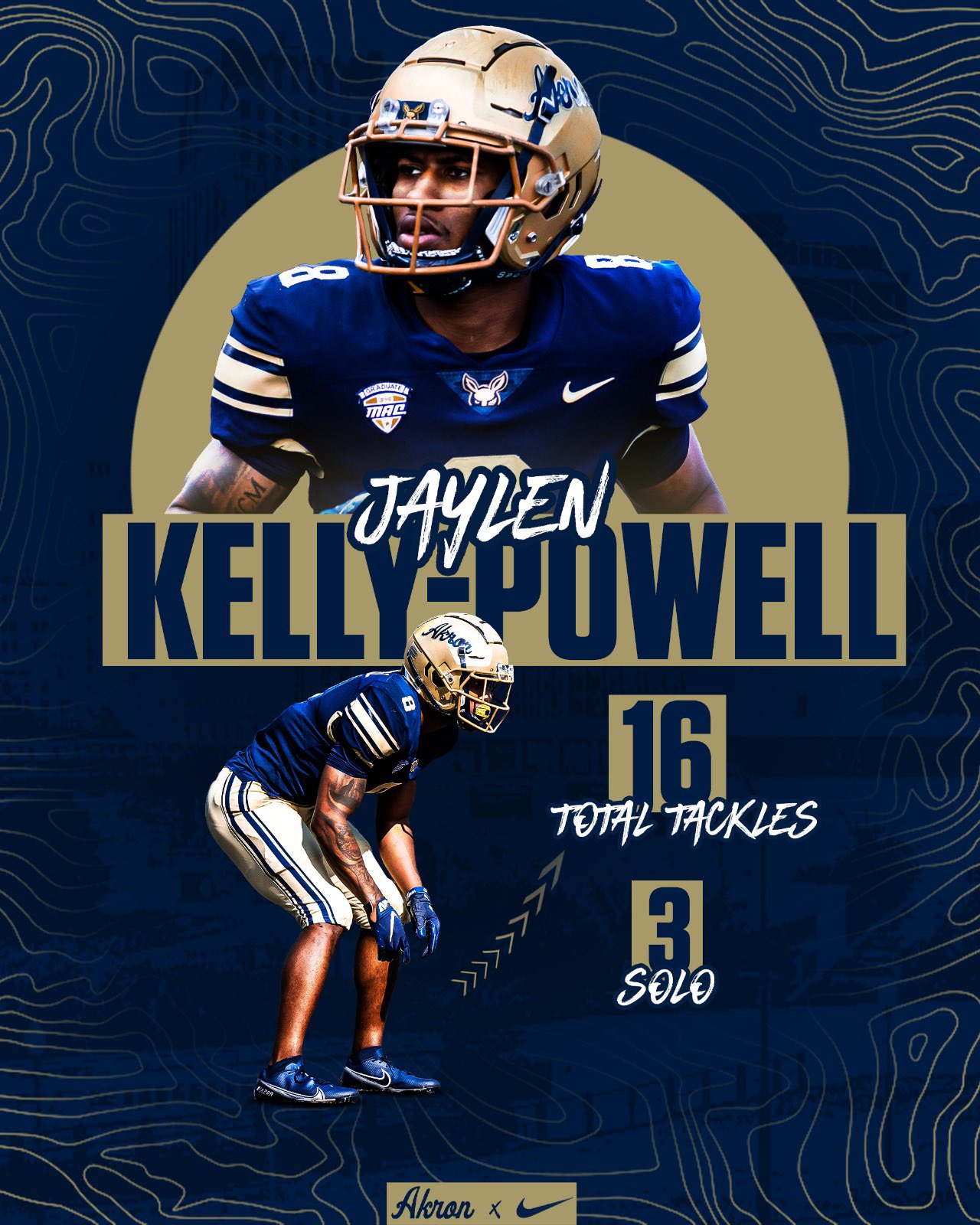 The Akron Zips' last winning season was 2015 and they haven't been to a bowl game since 2017. They also received no love in the Mid-America Conference (MAC) preseason media poll. Akron was predicted to finish last in the MAC's East Division in 2022.
Zips fans hope that Moorhead can create some excitement with his up-tempo offense. And if the defense can exert more pressure on opposing quarterbacks, the team should see marked improvement over last year's performance.