Can USC win a championship this year? Yes. Will they win a championship this year? No. Tempering expectations is what fans need todo.
Offense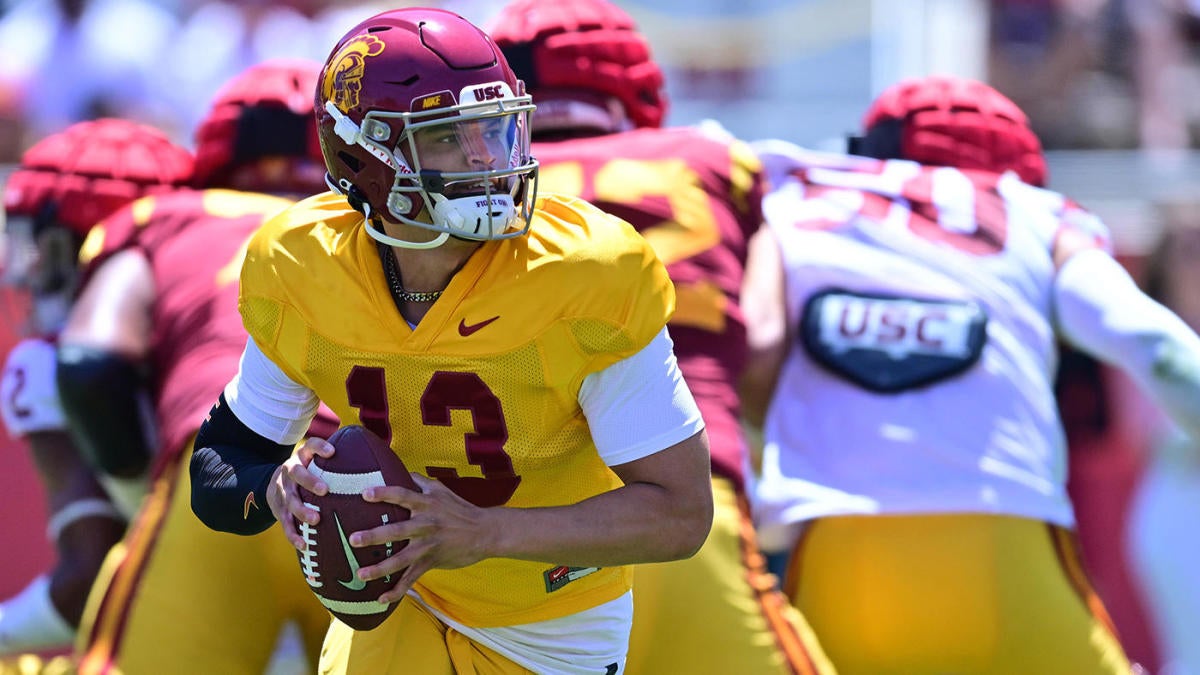 USC's spring game on April 23 ended with a final score of 34-30. The offense came out rolling, scoring 17 in the first half. Right off the bat there was a sense of connection between new quarterback Caleb Williams and the receivers, but especially with Mario Williams, from their days at Oklahoma.
He had two touchdowns and caught almost half of Williams passes with four. The other thing noticeable about the offense was its commitment to the run, the complete opposite of the previous air-raid regime. The runs were also complex and better instilled in this year's lineman.
Defense
The defense stepped up in the second half. Even though they gave up 17, like they did in the first half, this time they also had three fourth down stops (three points per stop, they ended with nine points).
What was noticeable in the second half was how staunch the run defense was and how many tackles for loss they were accumulating. The big play potential is there, just a matter of improving the defensive roster and an increase in consistency, which could go a long way.
Reasonable
Riley was asked after the game about possible late additions to the roster, being done with spring ball and their expectations for the season.
"We've got to add some numbers, we know that. But I'll tell you what, the guys right here, we can go win a lot of games with. I love the way that they've fought . . . these guys have set the foundation and that's all that matters," said Riley.
He added how unbelievable it's going to be in the fall, with all the work and sacrifice he's demanded and seen since he arrived in Los Angeles.
Very reasonable quotes. Full of confidence, but also acknowledging their need for more players to reach a championship level roster.
Unreasonable
Where I think he starts to go off the deep end is when he talks about championships and insinuates those being proper expectations this year.
"This is USC. We're always in win now mode, our expectations are championships, that'll never change, whether it's year one or year 20."
While their offense has lots of fire power, head coach Lincoln Riley wants to run the ball. The problem however is, the offensive line is below average at best. If they can't run the ball consistently, the offense will become one dimensional and easy to game plan for.
They will have success as an offense, with a heisman candidate at quarterback and tons of high level skill players, how could they not. But the issues on this side of the ball are too big to ignore or overlook.
The defense is another story. It's very thin and in desperate need of quality reinforcements.
This team is going to be really good and super exciting to watch, but fans need to have tempering expectations. The team is not perfect.
Make sure to check out our coverage of all the conference realignment.
For More Great Football Content
Follow us on Twitter at @GridironHeroics for more great content. We appreciate you taking time to read our articles. To interact more with our community and keep up to date on the latest in Football news, JOIN OUR FREE FACEBOOK GROUP by CLICKING HERE
Checkout our latest podcast!
[powerpress_playlist limit=1]