Pac-12 Media Days are scheduled for late July. No official dates have been announced yet. As one of the conferences ravaged by conference realignment, along with the Big 12, they're going to need a solid response at the first conference availability. Although, there's plenty of other stories too.
Utah
The biggest stories to expect for Utah during their media session is, can they repeat as Pac-12 Champions? And did last year's team overachieve?
They'll be the favorites. After a season in which they go 10 – 4, win their first Pac-12 championship in school history and play in the Rose Bowl, they should be. It also helps to have USC, Oregon and Washington with new head coaches.
It was their best season since 2008 (Sugar) and 2004 (Fiesta), seasons in which they went undefeated and won a top BCS (at the time) bowl. With a returning starting QB, redshirt junior Cameron Rising, they should be in contention again.
Consistency is the Utah program's middle name; they should be expected to be great again. Since Kyle Whittingham took over for former head coach Urban Meyer 15 years ago, he has 13 winning seasons and 9 bowl wins.
Oregon
The stories to watch for at Oregon's media day is, What's the definition of success for new head coach Dan Lanning? And is graduate transfer QB Bo Nix the favorite to land the starting job?
Last season they went 10 – 4 and had an impressive start to the season by beating No. 3 Ohio State on the road, the high of the season. But they also had three head scratching losses, the lows of the season. They got upset by eventual 3 – 9 Stanford and suffered two blowout losses to underdog Utah in a span of 13 days.
After being spurred by former head coach Mario Cristobal for his hometown Miami Hurricanes, the ducks were left in a rut. New head coach Lanning has ambitious goals, and nothing confirms this more than the recent commitment of top QB recruit Dante Moore. This appears to be a reload, not a rebuild.
Bo Nix, as a member of the Auburn Tigers, last year threw for 2,294 yards with 11 TDs and 3 interceptions and had a completion percentage of 61.0. Redshirt freshmen QB's Ty Thompson and Jay Butterfield both have talent, but there would be growing pains. Only learned through experience, which is why you might go with the veteran Nix.
However, Nix has a consistency problem. In ten started games last season he had four great games, two good games and four terrible ones, which is why you might go with one of the two relative unknowns. Lots of decisions for Lanning to make.
Arizona State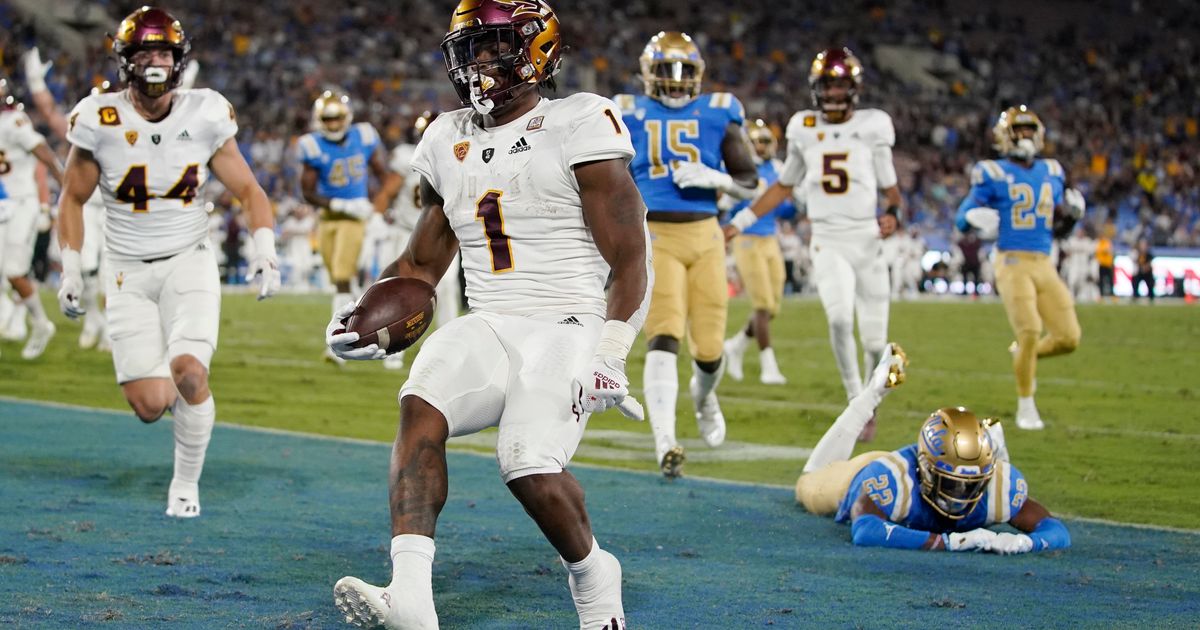 The stories to watch for during Arizona State's media session is, is head coach Herm Edwards on the hot seat? And, do they have a QB?
After a hot start last season, going 5 – 1 through the first six games. They finished the season poorly, only going 3 – 4 in the last seven. They also ended the season with a bowl loss to Wisconsin in the Las Vegas Bowl, which made their record 8 – 5.
For most universities 8 – 5 is a solid year. Not for Arizona State. When Edwards arrived in Tempe, the Sun Devils were coming off of a 7 – 6 season. They then went 7 – 6, 8 – 5, 2 – 2 and then last season's record. They're the same as when Edwards arrived, except now they also are in the middle of a NCAA investigation into recruiting violations.
If their record doesn't improve, especially without last year's starter Jayden Daniels, Edwards might be in trouble.
Speaking of QB, Daniels transferred to LSU, leaving behind a big hole under center. They have the established one, redshirt junior Trenton Bourguet, he hasn't played much for the Sun Devils, but he has the most experience they have if transfers are removed.
With transfers former Florida QB, redshirt junior Emory Jones, has the most experience. He threw for 2,734 yards with 19 TDs and 13 interceptions and had a completion percentage of 64.7 in 13 starts last season. The other option is redshirt junior, Paul Tyson, a transfer from Alabama.
While Tyson and Bourguet are unknowns, Jones has a consistency issue. Every game there would be great moments, which showcase his unique skill set. However, there also would be multiple head scratching plays. Making Florida fans question his ability to be a college QB.
Washington State
The stories to expect at the Washington State media availability is, can they keep the momentum they gained last season this year? Do they have a QB?
They went 7 – 6, but it didn't look this way at first. They initially started the season with a loss to non-power five Utah State. After the first month they were 1 – 3 and dealing with a COVID-19 Vaccine controversy involving their former head coach Nick Rolovich.
They were at a crossroads, but then something woke up in the Cougars. They went the rest of the season 6 – 3, including blowing out UW. If they are able to fix their QB problem (Last year's starter, Jayden De Laura, transferred to Arizona). They could actually compete in the North division.
Based on their history they should be written off, but the North will be weak next season. Oregon's the only real threat, and they have a first-year head coach and a new QB. This could be Washington State's opportunity.
Although, they also have QB issues of their own. With incoming transfer Cameron Ward there's still a lot of unknowns. He comes from FCS school Incarnate Word, while he was outstanding playing on this level, he could have some early season struggles if he isn't able to adjust to the level change right away.
Oregon State
The stories to expect at Oregon State's media availability is, do they have a QB controversy? And, can they build off of last season's success.
The highs of their season were beating Utah and USC, considered the most talented teams, outside of Oregon. They had a fast start to the season starting 5 – 2 before things seemed to fall apart a little.
They ended the season 2 – 4, including a loss in the LA Bowl to Utah State. Their low of the season was losing to arch-rival Oregon, after being able to upset them last year.
The starting QB from last year, Chance Nolan, is in a QB battle with former starter Tristian Gebbia. Gebbia was the starter in 2020 before he suffered a gruesome injury, which has kept him out of the starting role the past two seasons. He's definitely going to be hungry to prove himself, even though Nolan is the favorite to start the year as QB1.
As is true for Washington State, the Beavers have an opportunity to win the North as they look like the program with the least amount of questions. They may not be as talented as the ducks and will not be favored over Oregon but they still have a chance because of the weakness up north.
California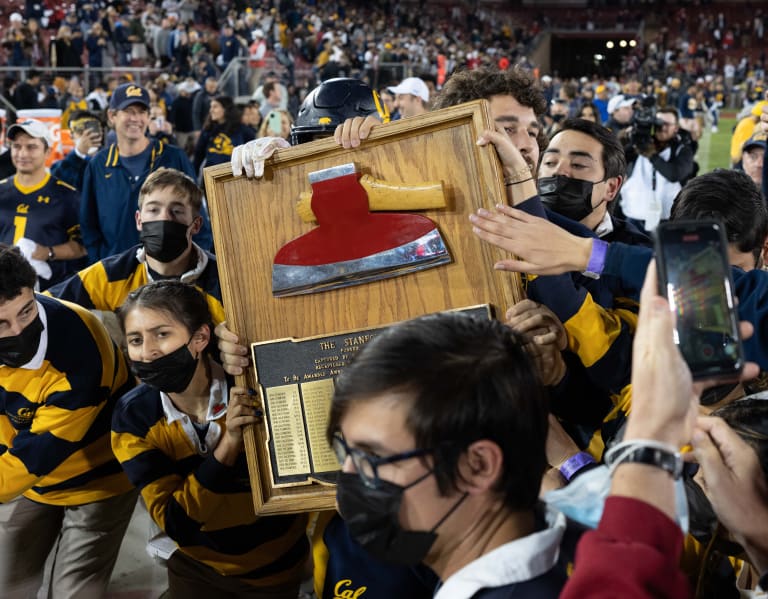 The stories to expect when Cal if having their media days sessions is, is head coach Justin Wilcox on the hot seat? And do they have a QB?
The high of the season was the blow out win against the Cardinal. They also were able to close out the season with a win against in-state rival USC and end the season 4 – 2 through the final six games. The low of the season, however, was the cold start they had, through the first six games Cal was 1 – 5. They also got blown out by another in-state rival, UCLA.
When Wilcox took over for former head coach Sonny Dykes back in 2017, the Golden Bears were coming off a 5 – 7 season. He then preceded to go 5 – 7, 7 – 6 (lost the Cheez-It Bowl), 8 – 5 (Won the Redbox Bowl), 1 – 3 and then last season.
The program is back where they started. After five years at the helm in Berkley, without a returning QB as Chase Garbers went to the NFL, Wilcox may be gone if their record isn't better and they miss out on Bowl season again.
In terms of QB, the favorite to land the starting job is Purdue transfer Jack Plummer. He's a fifth-year senior and if you want the more experienced option, he's the guy. However, redshirt freshman Kai Millner is pushing him. While he doesn't have as much game action as Plummer, the talent is evident.
Colorado
The stories to watch for Colorado at their media days is, was the COVID 4 – 2 season a fluke? And, how much of a jump can returning starting QB Brendon Lewis make?
The high of the season was beating Oregon State. As one of the better teams in the Pac-12, it's impressive the Buffalos were able to pull off the upset.
The low of the season was having an average margin of loss of 20.275, they essentially loss all their games by three TDs. The only close one was the three-point loss to Texas A&M, in one of the most frustrating games of the season for any team.
In the 2020 COVID year, outside of 2016's 10 -4 record, Colorado had their first winning season since 2005. During 2020 they beat non-power five San Diego State, no win Arizona, 3 – 4 UCLA and 4 – 2 Stanford. Although for both the season before and after 2020, Stanford has a 4 – 8 and 3 – 9 record.
Sometimes being shaped by fire is the best way to improve. Lewis had a forgettable first month of last season. However, his gain of experience was the justification for his awful September 2021. For the rest of the season, they went 3 – 5, but he had four great games, two good and two bad.
He's shown the ability to play well for the team, he just has to clean up some of the inconsistency and they've found their guy.
Washington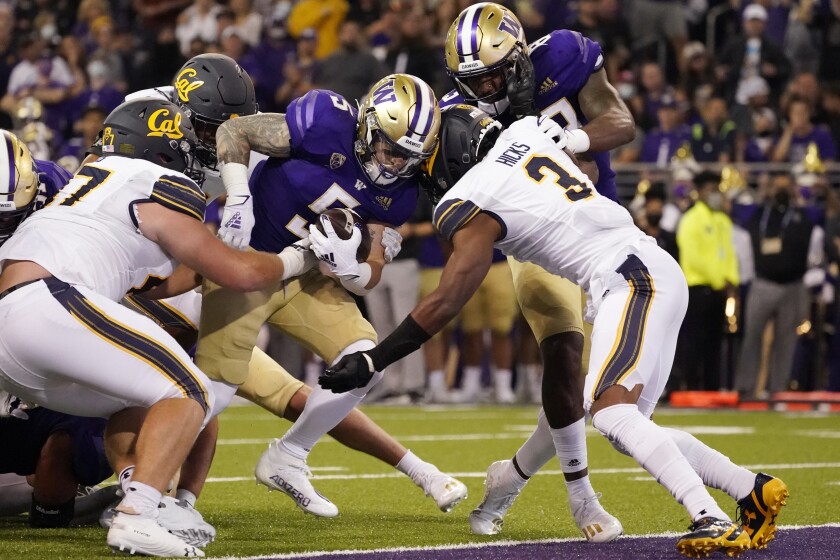 The stories to watch for during Washington's media days session is, how much of a role did former head coach Jimmy Lake's distracting allegations of bad culture and treatment of players play in their terrible season? And, who's going to win the starting QB job?
The high of the season was anytime they won because those were few and far in between. The low of the season was the opener, the closing game and losing the head coach before the last month. They lost to FCS school Montana 13 – 7 and then got blown out by arch-rival Washington State. Lake was fired at the beginning of November.
4 – 8 doesn't properly reflect the Huskies talent level. They went 3 – 5 in one possession games and also loss an additional game against the hated ducks, where they lost by 10 points. Every little thing counts and if they had a competent head coach maybe they would have won some of those games.
The rumors outside of player treatment paint the picture of a man who, at his first head coaching gig, was overwhelmed with his new responsibilities and it ultimately resulted in his firing.
The problem with UW recently has not been the defense. They've had many players drafted on this side of the ball. It's been the offense, which is why after firing Lake, they hired former Fresno State head coach Kalen DeBoer.
He brought in former Indiana QB Michael Penix Jr to compete with sophomore Dylan Morris and redshirt freshman Sam Huard. DeBoer has familiarity with Penix as he was the Hoosier offensive coordinator back in 2019.
He's the favorite as he has the most familiarity with DeBoer, the problem is how injury prone he is. In all four seasons he's started in his career, it ended in injury. Which opens the door for Morris and Huard. Morris has more experience, but Huard has more talent and the adoration of the fans as a legacy.
Stanford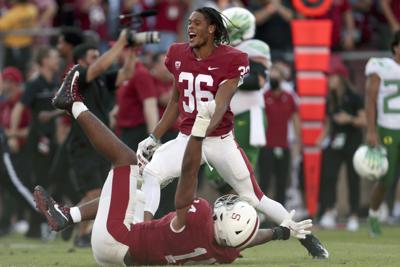 The stories to pay attention to during Stanford's session is, can they return to being a consistent and top program? And will starting QB Tanner McKee take a leap this season?
The high of the year was beating Oregon, a moment that they, ultimately, weren't able to build upon. Which gets me to the low of the season, getting blown out by arch-rival Cal and ending the season on a seven-game losing streak.
After former head coach Jim Harbaugh left Palo Alto for a NFL head coaching gig for the San Francisco 49ers, David Shaw took over. In his first eight seasons at the helm, the Cardinal averaged 10.25 wins per season.
However, recently things have taken a toll for the worse. Seasons 9, 10 and 11 had records of 4 – 8, 4 – 2 and 3 – 9. If you convert their winning percentage during the COVID year to a 12-game slate, it brings their win average across those three years to five.
It's hard to win at Stanford. Whether it's the perception of the conference or the rigorous academic standards they have (even for the football team), it's extremely difficult. But Shaw has shown the ability to succeed, even under these circumstances.
Junior Tanner McKee last season threw for 2,327 yards with 15 TDs and 7 INTs and had a completion percentage of 65.4 in 10 starts. He had seven great games and three stinkers, consistent for a struggling team and program. QB's the hardest position to find in football, would be a big need filled if McKee could elevate.
Check out our recent article detailing more on why McKee is ready to breakout.
Arizona
The stories to pay attention to for Arizona is, how much patience does the Wildcat athletic administration and faithful have? Can they find a QB?
The high of last year was their lone win against Cal. It's been tough on everybody who cares about Arizona football. Which leads me to the low, the fact they went 1 – 11. This is a full blown rebuild, not a reload, a rebuild.
If they have a similar record this year, will head coach Jedd Fisch be given the time to continue to try and build a consistent program? It was quite the mess when he arrived in Tuscon to replace former coach Kevin Sumlin.
For QB the favorite is Washington State transfer Jayden de Laura. He has the most experience and has won the most. He knows what it takes to win games, which should help speed up the rebuild. As is the case with Stanford, QB is the toughest position to find. If his transfer is a success, he would give Fisch a sense of relief. It would be one less thing to worry about.
For More Great Football Content
Follow us on Twitter at @GridironHeroics for more great content. We appreciate you taking time to read our articles. To interact more with our community and keep up to date on the latest in Football news, JOIN OUR FREE FACEBOOK GROUP by CLICKING HERE
Checkout our latest podcast!