Every week of college football is another week closer to the end of the season. It also means it is time for Monday's SEC Power Rankings. Each and every week SpikedJohnnyB has his power rankings out for the PAC 12, SEC, Big 10, Big 12 and ACC. The host of Spiked College Football Show and Units Only Go Up ranks every single power five team. Where did your team fall this week?
SEC Power Rankings: Playoff Contenders
#1 – Georgia
Go, Dawgs! Did y'all see them put a whooping on them Tennessee boys? They took Hendon Hooker, a Heisman contender, and made him look very average. The Dawgs are ready for their next title. I wouldn't want to play them. I don't think anybody can beat them. I think they're the best team in the country.
#2- Tennessee
Now I know their offense didn't look great versus the great Georgia defense, but their defense only gave up 27 and they were kind of hanging in there the entire game. If Hendon Hooker makes the playoff and has a Heisman performance, they could knock Georgia off. One of about two teams that could do it. They will end the year 11-1 going into Bowl season.
SEC Power Rankings: Good Teams
#3 – LSU
Brian Kelly and Jayden Daniels dropping their nuts on the Tide by going for two in overtime in the Bayou was the call of the year. This was an old school SEC game. Defense, defense, defense; with an individual in Daniels making the play to win the game in the end. LSU keeps getting better each week and has the inside track to making the SEC title game. What a hell of a first year for Kelly. Geaux, Tigers!
The Tide have two losses in SEC play this year and find themselves number 4 in the SEC Power Rankings. But let's be honest, they lost in a last second field goal on the road at Tennessee and on a two point conversion in overtime in the Bayou. Those are what we call great losses. Everybody counting them out and saying their dynasty is over is crazy. They won't win the national title this year, but Alabama is not dead. But in Alabama, good years are measured in national titles.
#5 – Ole Miss
Ole Miss can shut me up this week by beating Alabama at home and staying in contention for the SEC West Title. But guess what? Ole Miss ain't winning this weekend. They are frauds and will be completely exposed against Alabama. They're one dimensional on offense. They could run the hell out of the ball but can't throw it. Their defense is average at best.
#6 – Mississippi State
They made it interesting versus Auburn. But winning a game versus a team with an interim coach is always a big deal; even Auburn. Will Rogers is still a great quarterback and I just really love rooting for the Bulldogs. So I'm going to put them at number 6.
SEC Power Rankings: Fake Ass Teams With Winning Records
#7 – South Carolina
This team is drunk. They don't know if they want to be good or if they want to lose to Missouri. They are bi polar as hell. One week great, one week bad. If Spencer Rattler found consistency and the offense showed up every game, this team would have 10 wins. But they're not. That's why they're in the fake ass teams with winning records category.
#8 – Kentucky
I know you Will Levis loving morons are so excited over a 4 point win over Missouri, but your quarterback is still trash. You still have a good running game and good defense, but you don't have the fire power to be any better than average. Sorry, hillbillies.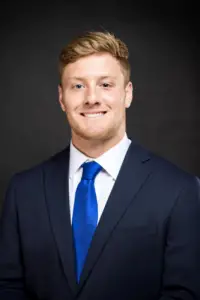 #9 – Arkansas
Speaking of dumb hillbillies. What's up, Arkansas? Remember when you started 3-0, and I told you you'd lose your next three and then lose to Liberty; and you did exactly that? You dumb motherfuckers are so phony. I've been telling you you're not making a Bowl all year. Your Bowl hopes come down to the last week of the year versus Missouri, which you won't win. But for now I'll keep you above the Tigers.
SEC Power Rankings: Bad Teams
#10 – Florida
Actually a great win over A & M for ya'll this week. I still really like AR-15 and the defense looks decent. Like I've been saying the last few weeks, next year, next year, next year.
#11 – Missouri
I was really hoping you guys would beat Kentucky so I could shut their fans up. Your defense played great, but your offense is god awful. Can't even throw for 200 yards. I don't know what to do with ya'll. You're not terrible, but you're not good. It's aggravating. Maybe next year.
I've been telling you for the past five weeks, you won't get off the bottom of the SEC Power Rankings unless you fire Brian Harsin. And what did ya'll do this past week? You fired Brian Harsin and you're off the bottom of the SEC Power Rankings. Not only that, your team showed life under interim coach Cadillac Williams versus a good Mississippi State team, and the fight is back on the Planes. Hire the right coach and become Auburn again.
#13 – Vanderbilt
You're Vanderbilt. Be happy you're not in last. The GPA is still high. You're doing your job for the SEC.
SEC Power Rankings: Did you fire Jimbo yet?
#14 – Texas A & M
Well, did you? You're losing high recruits already this week and you're losing on the field. Jimbo needs to go. Then I'll talk about ya'll.
For More Great Football Content
Follow us on Twitter at @GridironHeroics for more great content. We appreciate you taking time to read our articles. To interact more with our community and keep up to date on the latest in Football news, JOIN OUR FREE FACEBOOK GROUP by CLICKING HERE
Checkout our latest podcast!
[powerpress_playlist limit=1]