As week one of training camp is done, teams can have full padded practice and contact. Here's a preview of what's to come in week two.
Offensive Line
In terms of normal padding and contact, the OL only used the blocking sled on Saturday. All their other drills were more fundamental, like lining up correctly and going through the motions of a typical offensive play.
Tackles Trent Brown and Isaiah Wynn switched sides in the Spring and continue to get used to Brown on the left and Wynn on the right.
With injuries to rookies Chasen Hines and Andrew Stueber. Alongside David Andrews coming off the Physically Unable to Perform list on Saturday, James Ferentz took his place. Rookie Cole Strange was at left guard and Mike Onwenu was at right guard.
Although the one who got extra snaps at center was undrafted rookie Kody Russell, he and quarterback Mac Jones could develop something. Playing at a position with a lot of personal time with the QB, centers have an advantage over the other linemen.
Russell's more likely to make the roster than the other development linemen like converted defensive tackle Bill Murray. The other linemen in this group are former Chicago Bear Arlington Hambright, Drew Desjarlais, formally of the Canadian Football League, and 2021 sixth round pick Will Sherman.
The evaluation of all this will be complete very quickly this upcoming week. The OL can actually battle the defensive line and we'll see who stands out.
Defensive Line
Someone could emerge this week, especially with Wise being out. Live reps are always better than window dressing. The general feeling for the "starters" is Guy, Davon Godchaux, Deatrich Wise Jr. and Matthew Judon.
Defensive Back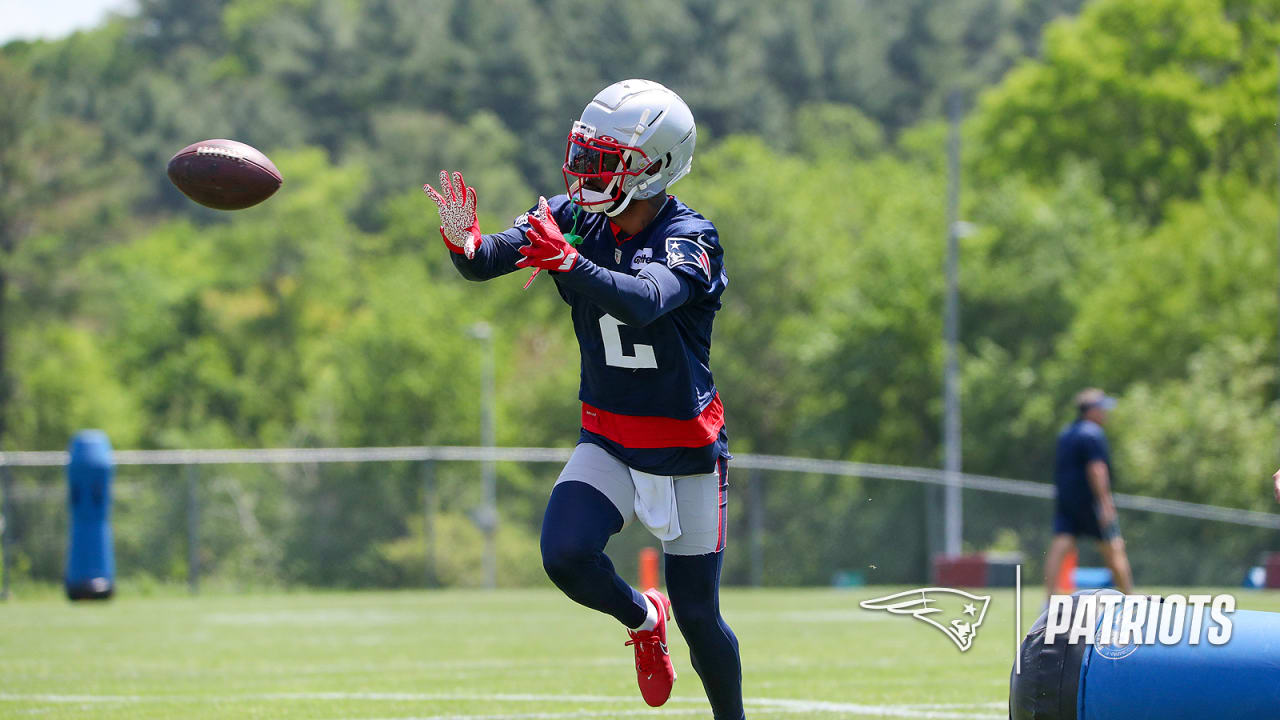 Defensive backs can now challenge the Patriots pass catchers. They could still refine their ball skills, even without contact, but now they can work on getting into an opponent's face and trying to strip them.
Still missing Myles Bryant and Jabrill Peppers, Jalen Mills appears to have locked down one of the starting outside corners. Injured Jonathan Jones has the nickel/slot position, leaving the number two outside corner all up for grabs.
Running Back
The offensive playbook is now completely open. Without contact it was mainly pass concepts being worked on. Especially since James White is injured, the improvement of pass catching is imperative.
Now the running game is a threat to the defense. All of week one, the offense was one dimensional, now they can attempt to set the tone.
Continue to follow the Patriots here at Gridiron Heroics, here's and article about the takeaways of Patriots camp week one.
For More Great Football Content
Follow us on Twitter at @GridironHeroics for more great content. We appreciate you taking time to read our articles. To interact more with our community and keep up to date on the latest in Football news, JOIN OUR FREE FACEBOOK GROUP by CLICKING HERE
Checkout our latest podcast!
[powerpress_playlist limit=1]