The predicted non-QB MVP from the Tennessee Titans is Derrick Henry. Henry is quite possibly the favorite  regardless of position status. The King has the chance to break multiple records with the addition of a 17th game. He eclipsed 2000 yards in a single season without the extra game. Henry is not made of stone, however. Last season in 2021 he missed over half the season. (Fun Fact: Henry set another NFL record by missing nine games and still finishing in the top ten for rushing yards, carries, and touchdowns.) Should Henry fall again who would pick up the torch? Hopefully, the complete opposite happens and Henry has a healthy full season. Just in case, he are some contenders:
Possible Titans MVP from Defense: Kevin Byard, S
This writer is from Murfreesboro, TN where the Middle Tennessee State Blue Raiders call home. After playing four seasons here, Kevin Byard is like a home town hero. This should not surprise anyone because the former third round pick has turned All-Pro and is considered one of the best safeties in the NFL. In 2021, Byard, in his sixth NFL season, earned a second trip to the Pro Bowl after tying for fourth in the NFL and leading the Titans with five interceptions. If Derrick Henry were out of the MVP race then this ball hawking defensive back with talent and great instincts would surely be in consideration.
Possible Titans MVP from Offense: Hassan Haskins, RB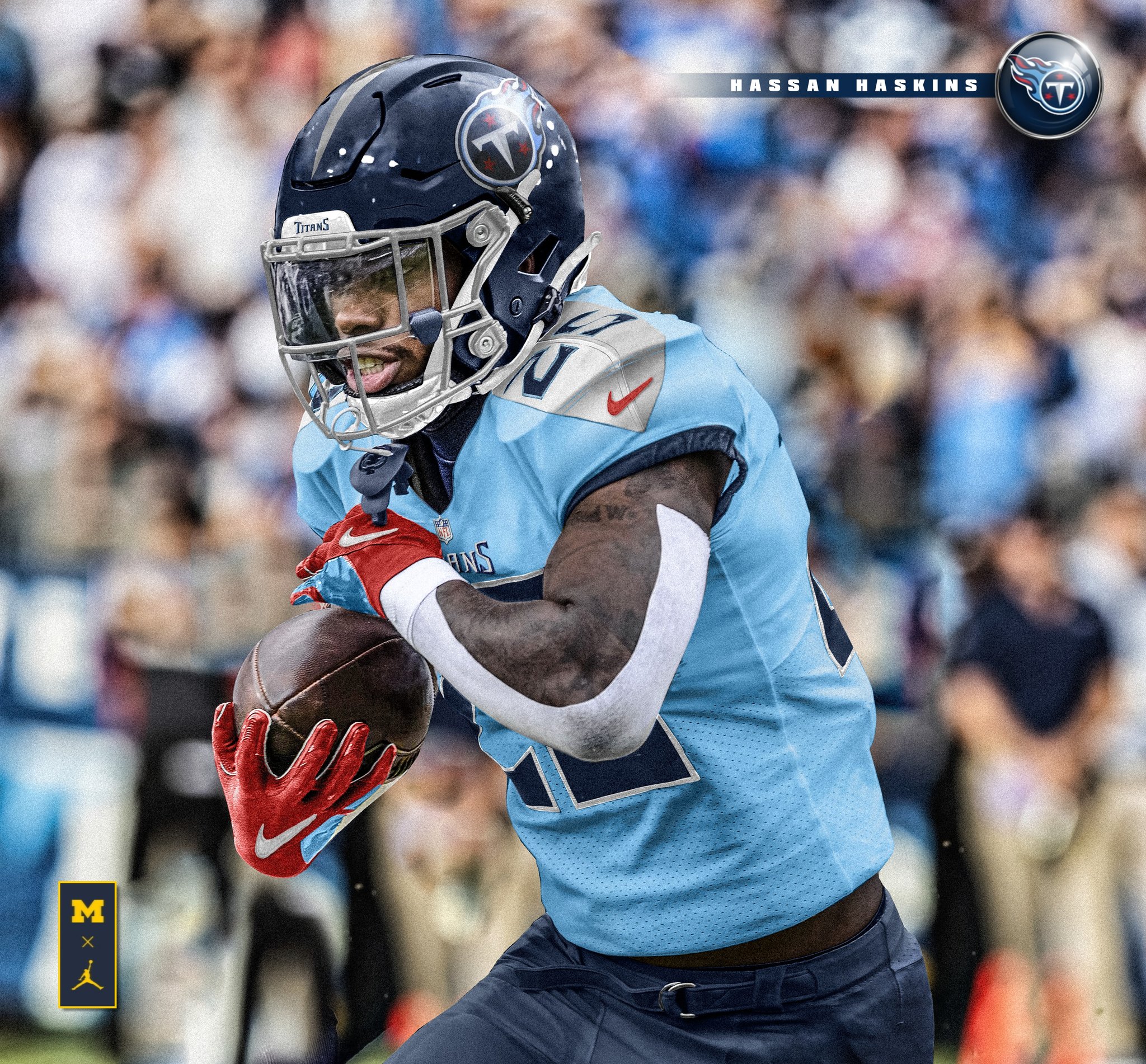 That's right, Henry's presumed backup! The rookie has been praised for his work ethic and overall physical prowess. Derrick Henry is raving about Haskins.  Per Jim Wyatt from Titans Online, Henry said "seeing him in person, he is a big dude, and he's a solid dude. Seeing him [at practice], I can tell everything is coming natural to him." Hassan is not as big as Henry but pretty close at 6'2 and 228 pounds. The rookie has thrived at minicamp and could definitely be used his first year to lighten Henry's arduous workload. If Henry were to be injured once again, Haskins, undoubtedly, would take the reins and help lead the Titans back to the playoffs.
Derrick 'King' Henry has certainly lived up to his title and has more to show us. The NFL is plagued with 'what-ifs' and 'any given this or that,' so the reality is clear. Your team's best player could be out of MVP contestation and the recognition would have to justifiably shift to someone as worthy. MVPs help their team win and advance. Haskins and Byard display that capacity to help the Tians do exactly that.
For More Great Football Content
Follow us on Twitter at @GridironHeroics for more great content. We appreciate you taking time to read our articles. To interact more with our community and keep up to date on the latest in Football news, JOIN OUR FREE FACEBOOK GROUP by CLICKING HERE
Checkout our latest podcast!
[powerpress_playlist limit=1]