After suffering a hamstring injury earlier this week, Dallas Cowboys left tackle Tyron Smith is expected to be sidelined for a few months. The Cowboys offensive line depth is shallow, and the loss of their star O-lineman creates a major problem for Kellen Moore's system.
The team drafted LT Tyler Smith in the first round of the 2022 NFL Draft. With the two-time All-Pro set at left tackle, the plan was to move the rookie at left guard. With Smith's injury, the first-rounder could move back to his natural position. Swing tackle Josh Ball could take over at the tackle position, but he has not appeared in an NFL game.
Dallas has over $21 million available in their salary cap. If they want experience to replace Tyron Smith, Jerry Jones should explore the free agent market. Dallas could work out a trade for a veteran OT as well.
How do you replace an O-lineman who has eight Pro Bowls in his resume? Well, it is very challenging to do so. Here are some potential candidates to fill in for Smith's absence.
Tyron Smith's surgery for Friday is to re-attach the hamstring to the knee. Looking at a 3-4 month recovery.

— Todd Archer (@toddarcher) August 25, 2022
A Former #1 Pick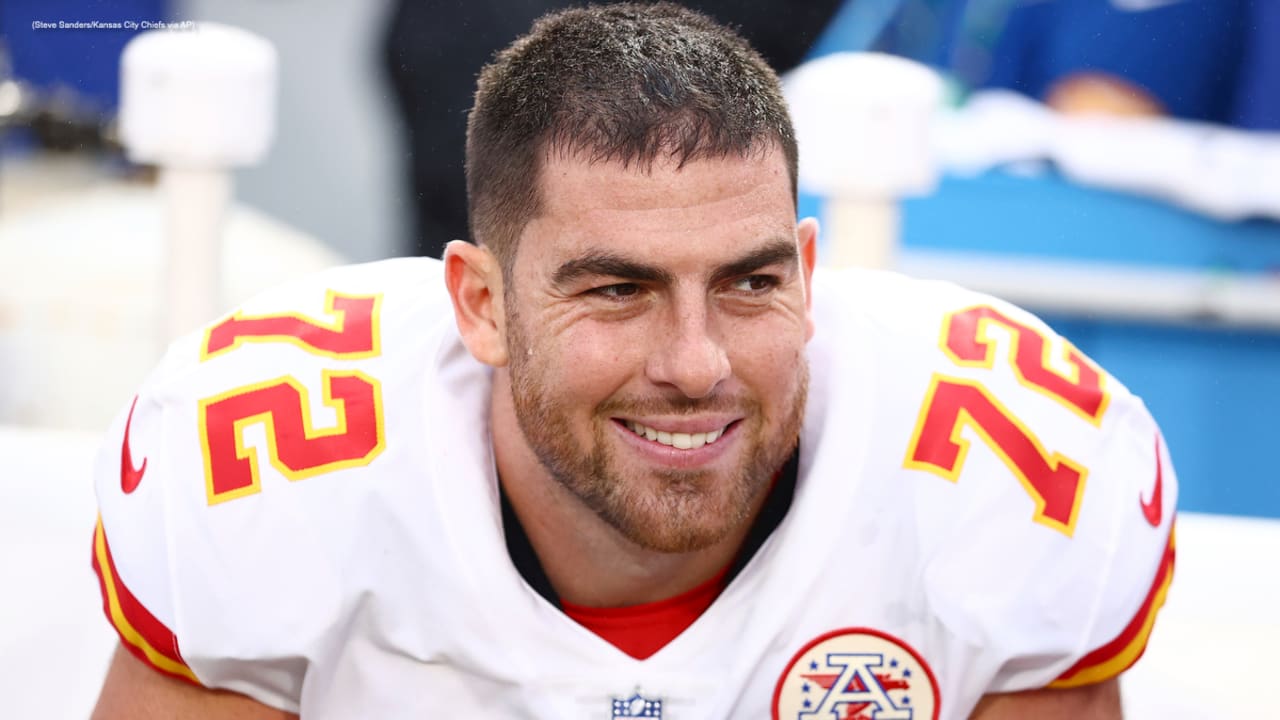 The Kansas City Chiefs drafted Eric Fisher with the first pick in the 2013 NFL Draft. He played eight seasons with the franchise, and earned two Pro Bowl appearances. The Chiefs won Super Bowl LIV, but a year later, he tore his Achilles in the AFC Championship game against the Buffalo Bills. Fisher missed the team's Super Bowl loss to Tampa Bay, and was cut in the offseason.
The veteran OT signed with the Indianapolis Colts for the 2021 season, playing in 15 games. He struggled last year, allowing nine sacks and 40 pressures in 457 pass-blocking snaps. It is difficult for an athlete to bounce-back from an Achilles injury, but Fisher is locked in to get back into his usual form.
Back on the free agent market, Fisher has been picky with the interest he has received. According to reports, the former Chiefs star has turned down offers from nine teams. He wants to play this season, but will do so for the right price and opportunity.
The Dallas Cowboys should gamble on Eric Fisher, and bring him in.
A Possible Swing Tackle?
The most physical offensive lineman available, Williams has seven years of NFL service under his belt. What makes Williams possibly more valuable than the rest of this list? He could be used as a swing tackle, the type of player the Dallas Cowboys need in their O-line depth. Aforementioned, Josh Ball is the team's swing tackle. There are no guarantees how he will perform in his first NFL season.
Although he is a swing tackle, his dominant position is at right tackle. Williams has 188 career snaps as a LT. The transition may be rough, but the versatile veteran should handle the switch well. He has moved around on the offensive line before.
Last year he played right tackle and right guard for the Buffalo Bills. As a guard, he allowed 14 pressures in 600 snaps.
A Familiar Foe But Aged
At 39-years-old, Jason Peters started 15 games for the Chicago Bears. Once a Philadelphia Eagle, Peters recorded a pressure rate allowed rate of 4.7% last year. He gave up six sacks and 23 pressures in 485 pass-blocking snaps.
On PFF, he finished as the 21st-best graded OT. The best ability is availability. Tyron Smith has not been available for a full season since 2015. It is highly impressive that Peters played the majority of games in 2021 at his age and in his 17th year in the NFL.
The Dallas Cowboys need players that are consistently ready to go on game day. Jason Peters is that guy.
Can Dallas Pull Off a Trade?
A name that has been tossed around in the trade rumors is Isaiah Wynn. The Patriots are tight in cap space, and are looking to move their offensive tackle.
Wynn played left tackle for three seasons before moving to the right side in 2021. He is in his final year of his rookie contract.
There are concerns if Dallas decides to acquire the OT. Since entering the league, Wynn has missed over 30 games, not showing enough reliability. However, he suited up for every contest last year. He has surrendered six sacks and 27 pressures in 491 pass-blocking snaps.
The Cowboys will need to send a draft pick to the Patriots in order to work a deal for Wynn. Dallas will most likely not give up a high draft pick for a player to "fill in" for their star left tackle.
For More Great Football Content
Follow us on Twitter at @GridironHeroics for more great content. We appreciate you taking time to read our articles. To interact more with our community and keep up to date on the latest in Football news, JOIN OUR FREE FACEBOOK GROUP by CLICKING HERE
Checkout our latest podcast!
[powerpress_playlist limit=1]