The Penn State RB room used to hold some high-level talent. Saquon Barkley and Miles Sanders ran all over the Big Ten. Nowadays, it is the downfall of the offense. Not to worry though, there is always a bright side to things. Coach James Franklin repeatedly noted that he wanted a strong running attack. In 2022, let's look at the guys who can make this happen. We got three guys to keep an eye on.
Sophomore: Keyvone Lee
Keyvone Lee is projected to be the starting back for 2022. However, if it is anything like last season, the touches are going to go around and that needs to stop. Lee only received 108 carries but averaged 4.9 yards per carrying. Do the math and he is setting you up for third and one every time. Lee deserves this starting role despite the limitations on his speed. His vision and downhill run style could be most useful in short-yardage situations, but it is important to have a smart back.
Lee's big frame and fearless playstyle at runningback will be key in improving this offense. While he won't be called upon to do it alone, Lee will have eyes on him to lead this average group and step up.
Freshman: Nicholas Singleton
Just like the QB room, the Penn State RB room finds itself looking to young guys to rely on. Nicholas Singleton is as good of a backup runner as it gets. He also holds an impressive frame like Lee and also has the elite vision to hit holes and get upfield. While he is still very young, he will be needed to push this offense forward.
Singleton could find himself as the starting back if he dives into the run-heavy playbook and taps into his potential. He has all the physical tools and feels for the game. In the future, Singleton could find himself as the main workhorse like Barkley and Sanders once did. The five-star back has that type of potential.
Freshman: Kaytron Allen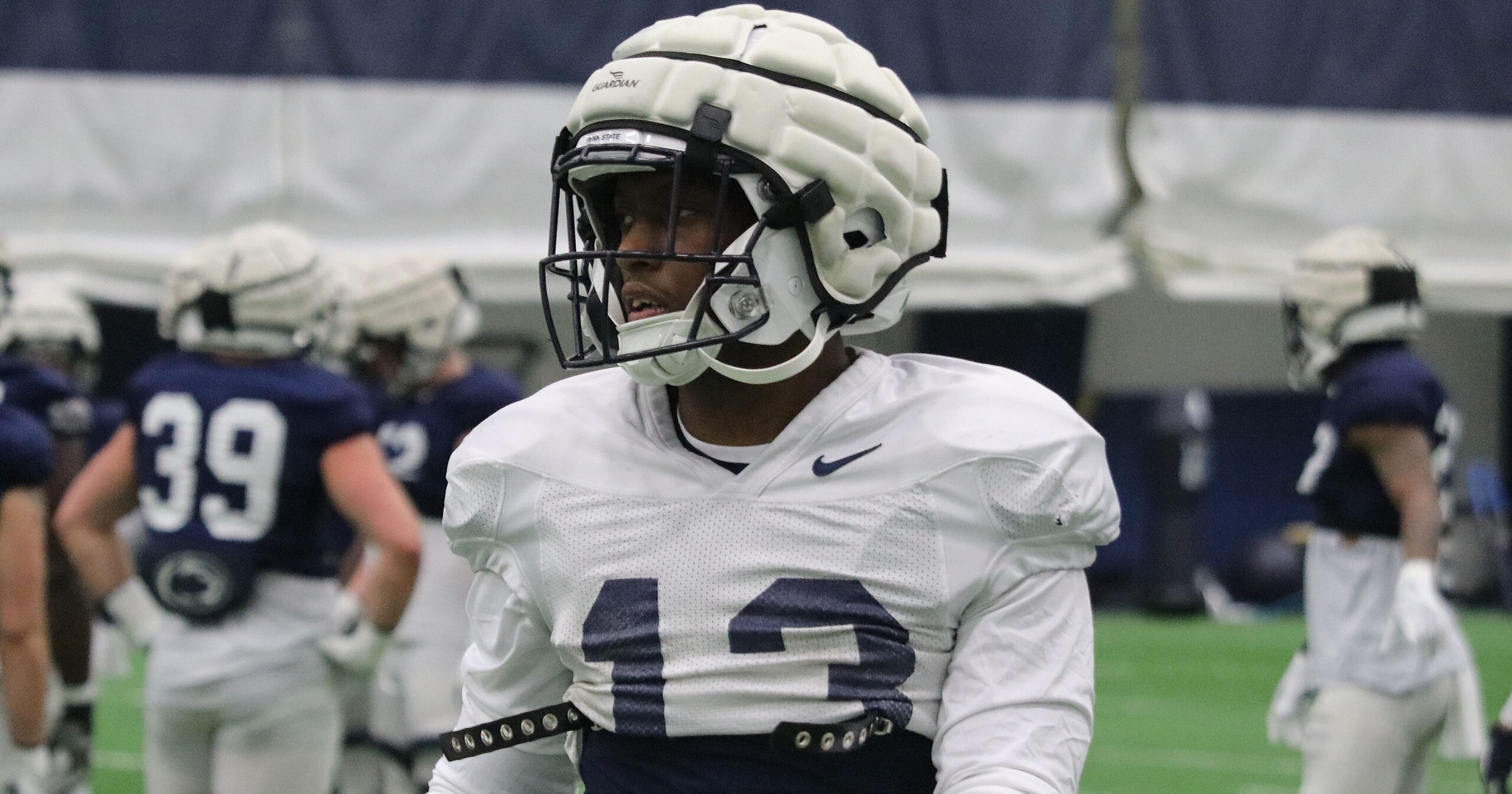 Kaytron Allen is a lot like Keyvone Lee in the sense that they can both be crucial to short-yardage situations. Allen is sub-six-foot but runs like a lion. Allen could find himself playing a crucial RB3 role and having a committee of three hard-running backs with different attributes is nice to have.
Final Thoughts
Of course, these guys can only get so creative behind an average line. With the expected improvement of the offensive line, the three guys will take the Penn State RB group and return to the former glory of the run game in Happy Valley.
Where to Find More Great Content
Follow me on Twitter @amperez_17 and @gridironheroics.