Today is a day full of NFL roster news. By Tuesday 3pm EST teams must be down to 53 players on the roster. While the Packers roster is set in a lot of places, there are still lingering questions. One of those questions was at wide receiver. We have some answers as the news broke of the Packers release of a fourth year wide receiver.
There was lot of question who the seventh wide receiver would be for the Packers. The competition seemed to be between Juwann Winfree and 7th round rookie Samori Toure. It seems we have the answer of where the Packers are going. Winfree has been with the Packers for a couple of summer of training camp. He even played in a couple of games last season during injuries and Covid outbreaks. He also had a solid preseason catching a handful of passes for 75 yards. Where he really exceled was in his blocking which is why many thought he would make the roster. Ultimately, it seemed the Packers decided to release the fourth year wide receiver.
Samori Toure's Preseason Was the Difference
Toure had an amazing preseason. He led the team in receiving for the preseason with 125 yards and was constantly making plays. He is the definition of playing his way to roster spot. I think had Toure had a subpar preseason Winfree would have made the roster. However, with the upside that Toure brings, it made it impossible to not keep him. Winfree is more of a known commodity which is good and bad. Ultimately, the Packers decided to stick with the player they drafted this year.
Winfree to Practice Squad?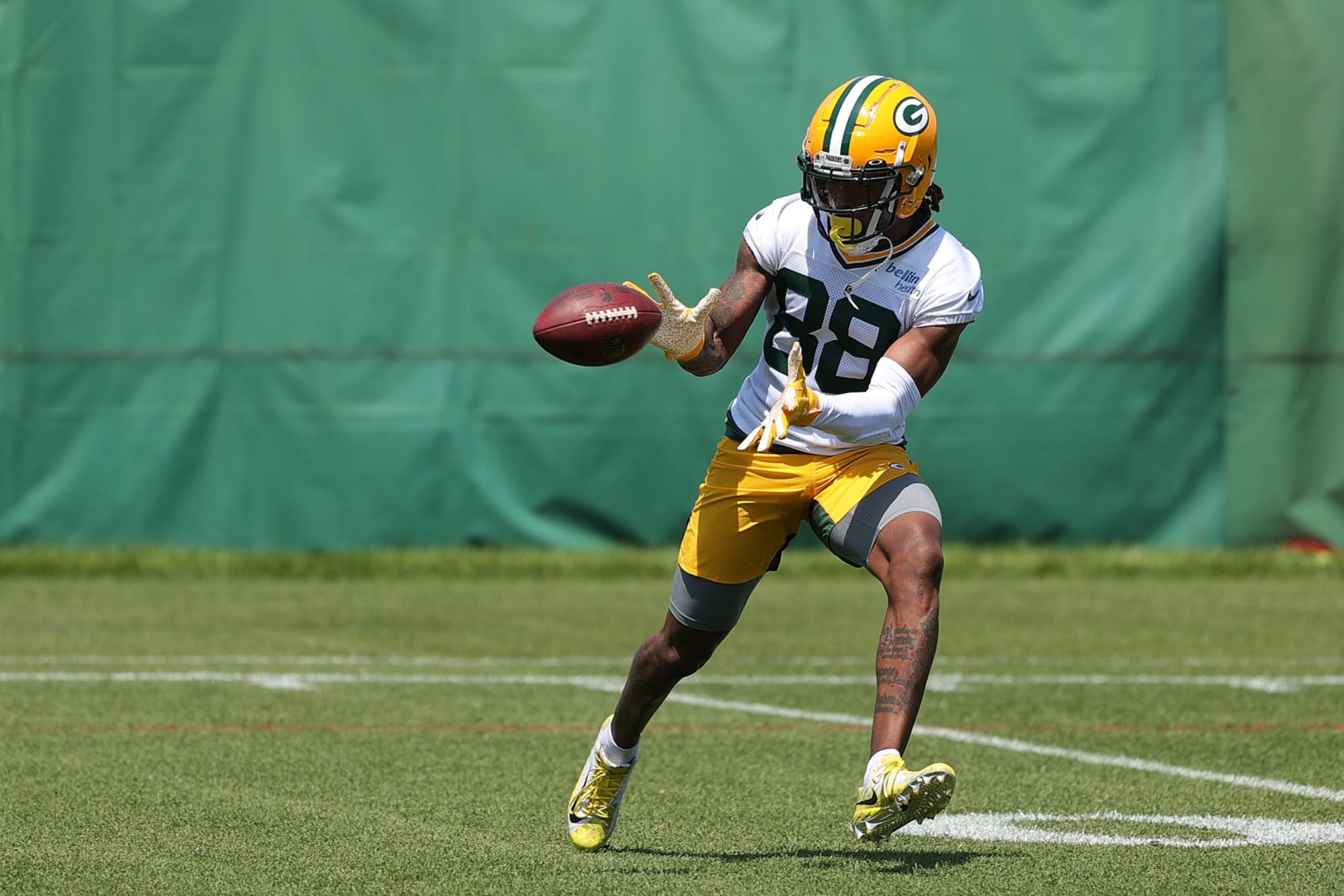 It would not surprise me if Winfree ended up on the practice squad. It would also not surprise me if a reciever needy team picked him up. Injuries are always something to look out for and Winfree would probably be the first player the Packers would want. Aaron Rodgers has spoken highly of him in interviews. (Another reason why it is a little bit of a surprise he was cut). Rodgers has also spoken highly of Toure so it may have been a decision to go with the younger player with more upside.
I thought that Winfree had done enough to make the squad. Unfortunately, the Packers decided to release the wide receiver. As the day goes on, it will be interesting to see what other players end up on the chopping block.
For More Great Football Content
Follow us on Twitter at @GridironHeroics for more great content. We appreciate you taking time to read our articles. To interact more with our community and keep up to date on the latest in Football news, JOIN OUR FREE FACEBOOK GROUP by CLICKING HERE
Checkout our latest podcast!
[powerpress_playlist limit=1]