Ohio State Game 13 View from the Couch – The College Football Playoff Semi-Final, the Peach Bowl, Ohio State vs Georgia
For those of you who are first-time readers, welcome! Here is a link explaining my process of how I recap Buckeye games while paying respect to the rich historical tradition of the team I love, The Ohio State Buckeyes.
The Deciding Factor: The dirty hit on Marvin Harrison Jr.
You make the call on this hit pic.twitter.com/6vVObpd6Qa

— Bucknuts (@Bucknuts247) January 1, 2023
After receiving a textbook targeting hit that the refs overturned supposedly claiming the defender didn't hit Harrison in the head, the Buckeyes were outscored 18-3 for the remainder of the game. I don't know how a man gets a concussion as Harrison did without getting hit in the head. This was as bad as Clemson fumbling the ball and the Buckeyes returning it for a score in the 2019 Fiesta Bowl. This proved to be a four-point swing against Ohio State and the margin of the game was a single point.
¯_(ツ)_/¯ pic.twitter.com/OsffubITfp

— Jeremy Birmingham (@Birm) January 1, 2023
To add literal insult to injury, the Georgia defender who should have been ejected for a dirty hit that gave another player a concussion and knocked him out of the game was named the defensive MVP of the contest. There is no disputing that this botched call on a cheap shot on the best player in the building drastically changed the outcome of the game.
Dwayne Haskins Award: Marvin Harrison Jr.
Best receiver in the country.

📺: @espn https://t.co/pgBpUaQpkC

— Ohio State Football (@OhioStateFB) January 1, 2023
This guy was the best player in the college football playoff this year. It's why the cheap shot on him by Georgia was so egregious. They could not stop him. And in a moment of frustration, they concussed him with a dirty hit. The Buckeyes should have been given the automatic first down and first and goal to go. The four-point swing proved to be crucial.
MHJ had five catches for 106 yards and two touchdowns before he was knocked out and not protected by the officials. On the season he had 77 catches for 1,263 yards and 14 touchdowns. He should be a Heisman front-runner next season and Ohio State should work to make him the focal point of the offense like Alabama did DeVonta Smith in 2020 on his way to winning the Heisman Trophy.
Archie Award: C.J. Stroud
Thank you for everything, No. 7. @OhioStateFB x @CJ7STROUD pic.twitter.com/8R8Kxb2U0t

— Big Ten Network (@BigTenNetwork) January 1, 2023
C.J. Stroud left it all out on the field. He gave his best performance as a Buckeye in likely his last time wearing the scarlet and gray. The Buckeyes' lack of expected success during his time at Ohio State led many to question Stroud, this writer included at times. As his career went on it became obvious that his heart and dedication kept the Buckeyes as contenders when there has been massive fallibility in coaching. Stroud went down shooting in his last hurrah. He was 23 of 34 for 348 yards and four touchdowns in the air with a desperately needed 34 yards on the ground.
Dane Sanzenbacher Award: The Offensive Line
These guys went toe-to-toe with one of the best defenses in college football and they led their offense to 41 points. Stroud was sacked four times, but he was given enough time to throw four touchdown passes and get well over 300 yards passing. Jalen Carter, the all-American, who many believe will be the number one overall pick in the NFL Draft was a non-factor in this game. This was the best game the offensive line played since they protected Justin Fields against Clemson two years ago.
Taylor Decker Award: Cam Brown
I hate that I couldn't find a picture of this Buckeye who played a great game, despite the defensive scheme not putting them in the best position to win. Cam Brown had had a rough season in 2022 and Georgia knew it and came into the game and attacked him. He stood tall and played a great game, the best of any of the Buckeye secondary. Nothing but respect for a guy who bounces back and does so on the biggest stage in the game.
Coaching Moments of the Game: Jim Knowles' defense melts down again.
Man… Jim Knowles is on the hot seat. This is Michigan part 2 with these big plays

— Maurice Clarett (@ReeseClarett13) January 1, 2023
Where does one start with just how awful this defense has been? In the last two games Knowles, who was supposed to be some kind of defensive guru gave up numbers that would justify ending his tenure. In the two biggest games Ohio State played this year they gave up 87 points, 1,063 yards, only one turnover forced, 38 points given up in the fourth quarter, and SEVEN scoring plays of 25 yards or more (25, 45, 69, 75, 75, 76, 85).
Knowles' defense had three different 14-point leads against Georgia before again imploding down the stretch at the end of the game. This is the very thing Knowles was brought in and paid two million bucks a year NOT to do. The defenses Knowles has been the coordinator of for the past 13 seasons have finished on average ranked 70th nationally. Ryan Day has had four different defensive coordinators in as many seasons. The utter implosions of epic proportions when it mattered most give no reason to not make it five going into his fifth year in 2023.
No Moral Victories
🗣️ @ryandaytime on @CJ7STROUD

"What this guy did and the way he competed in the second half. I can't say enough. The way he attacked this game. We were missing some guys out there. On the biggest stage; he played one of his best games in my opinion." #GoBucks pic.twitter.com/ybycWFxEIl

— Ohio State Buckeyes 🌰 (@OhioStAthletics) January 1, 2023
Not even that team up north losing can provide solace on this day. I've heard some folks talk about how much the offense improved from The Game to the Peach Bowl and say the Buckeyes proved a lot. While the players and the offensive coaches have nothing to hang their heads about, not winning will never be acceptable at Ohio State, no matter how hard you fight in a loss. Improvements in a big game after a big loss are good, but we saw this in the Rose Bowl last year and then the 2022 team reverted to the 2021 team in the regular season.
King of the Broken Hearts: C.J. Stroud
Not backing down @CJ7STROUD .

📺: @espn https://t.co/6HcrXZYOK5

— Ohio State Football (@OhioStateFB) January 1, 2023
No player in Buckeye history will have had more success but with less to show for it. He passed for 3,688 yards and 41 touchdowns this season, giving him a total of 8,123 yards and 86 total touchdowns, a 22-4 record as a starter, and the 2022 Rose Bowl is all he has to show for it. No Heisman, no wins in The Game, no Big Ten Championships, and no playoff wins. Yet none of these shortfalls are on his shoulders. His great play has masked a lot of issues at Ohio State in 2021 and 2022. He deserved better during his time at Ohio State.
Heartbreak Ohio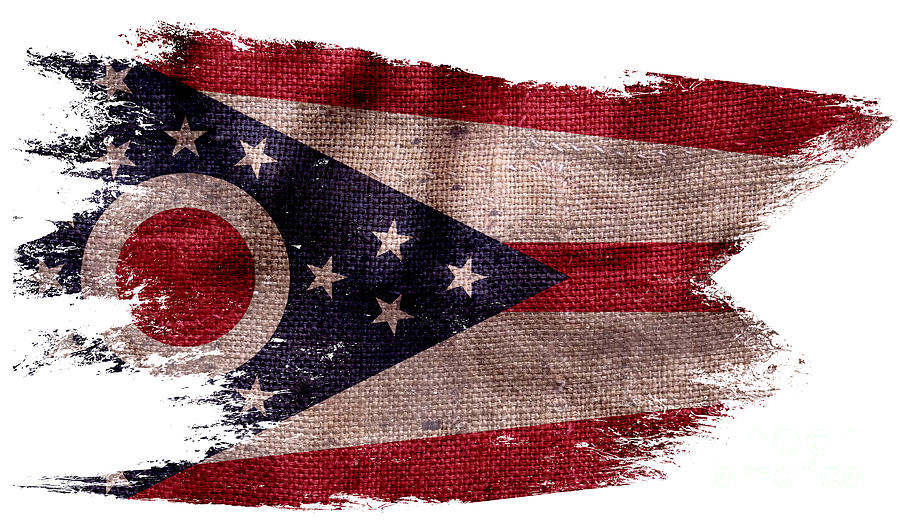 For only the second time in program history, the Buckeyes scored more than 35 points and still lost the football game. The other time was in the 2014 Orange Bowl in a 40-35 loss to Clemson. This game was eerily similar to another Clemson game, this time in 2019, when a blown call on a Clemson turnover the Buckeyes returned for a touchdown was wiped out, much like the targeting on Marvin Harrison Jr. Still, in that game and in this one the Buckeyes should have overcome the blind zebras.
Settling for field goals, when touchdowns would have won, doomed both games. Jim Knowles calling Cover 0 when up by two scores and just needing to avoid the big play and failing massively, again. You saw the final act of dominating record-setting players on offense in J.K. Dobbins and C.J. Stroud. You have Heisman candidates returning in Justin Fields and now Marvin Harrison Jr. In 2020 the Buckeyes made it all the way to the national championship game. How will the broken, battered, Buckeyes respond in 2023?
Where Ohio State Stands
The Buckeyes fought til the end. Last Carmen OHIO of 2022. Thank you Buckeye Nation. pic.twitter.com/MEJObU4utq

— Ohio State Buckeyes 🌰 (@OhioStAthletics) January 1, 2023
It's not good enough. Even with the heart of C.J. Stroud. The battling of Jaxon Smith-Njigba, TreVeyon Henderson, Miyan Williams, Marvin Harrison Jr., and more through injuries. Winning 11 in a row. Making the College Football Playoff. It's not enough. Losing two years in a row to that team up north is unacceptable. Losing in the first round of the playoff because of a defense that refused to realize reality is not good enough.
Having high expectations does not make you a spoiled fan. Wanting the best doesn't make you unrealistic. Trying to be like Nick Saban's Alabama isn't unreasonable. Just ask Georgia. If they defeat TCU they will join the Crimson Tide in that tier. Clemson had been there for a time. Why not Ohio State? This next season will be a defining one for the direction of this program.
The Buckeyes had many improvements in this game from their last. They decided to put the game on Stroud's shoulders and let him shoot till the fight was over. They didn't do that in their two previous losses and it cost them dearly. This time (sadly the likely last time for C.J. Stroud) he nearly carried them to victory. Ryan Day did the same from the sideline. Aside from a couple of foolish shotgun toss plays to the running back, Day did the things he'd struggled to do all year. He attacked the middle of the field and not just the perimeter. He trusted his offense not to turn the ball over, and they didn't.
Even with those improvements, Most of the questions still remain. Can they do this against that team up north? Will the defense finally put together their first good season this decade? Will Ryan Day stay aggressive? Will he get as involved on the defense as most of the great head coaches are on both sides of the ball? Will Jim Knowles adjust his defense to play all types of offenses and all types of situational football? Will Justin Frye's offensive line add bulldozing in the run game to their brilliant pass protection?
2023 and the answers to those questions will define the Ohio State program for the next two decades. It'll be the last chance for Ryan Day to turn this two-year skid around and that is more than fair at Ohio State. While they have the same problems of the past two seasons, they have already presented some solutions offensively and have quite a few big pieces returning, the most lethal being Heisman contender Marvin Harrison Jr. It will be the moment of truth for The Ohio State Buckeyes.
Read about all the Year of Heartbreak.
Read the official Peach Bowl recap from Ohio State.
For More Great Football Content
Follow us on Twitter at @GridironHeroics for more great content. We appreciate you taking time to read our articles. To interact more with our community and keep up to date on the latest in Football news, JOIN OUR FREE FACEBOOK GROUP by CLICKING HERE
Checkout our latest podcast!
[powerpress_playlist limit=1]