Welcome to my breakdown of the Week Three NFL Sunday DFS slate! Week one was okay, week two was not. Let's see if we can nail down the right GPP stacks and plays to put us in position to take one down.
Questions
Seriously, if you all got some, put them in the comments below. I'm away with the fam for the weekend but will come back here to check often. My hope is to get a Discord up and running in the next few weeks which should make things easier, but for now, please consider it an option.
On to the players!
Week Three NFL Sunday DFS Chalk Report
To be honest, Sunday's ownership is probably going to be spread out. There's a good amount of games with shootout potential. Below are chalk plays that won't be in my lineups. Just don't expect them to carry massive ownership.
Justin Herbert – $7400 is an interesting play this week. I have him coming in as the highest owned QB on the slate despite him having dealt with fractured rib cartilage in the Chargers loss to the Chiefs. He's Questionable but on track to play having participated in practice this week. I don't like this play for many reasons: ownership, potentially dealing with an injury, and the Jaguars defense has looked half decent. While Jacksonville historically plays like crap on the West Coast, I feel like this game will be closer and lower scoring than people think.
Dalvin Cook – $7900 is coming in with ownership as he faces the 32nd ranked run defense in the league. Keep in mind though that part of this rank is because the Lions faced the Eagles. The Commanders did not run too well against them last week. The Vikings offensive line has not looked the same, and thus Cook's initial numbers have not been great. Cook will have ownership. People will see the matchup and the high point total. Me? I'm tackling this game elsewhere, which I'll get to in the stack section.
Leonard Fournette – $6500 is going to have ownership despite being Questionable with a hamstring issue. Every receiver for Tampa is either out or hurt this week. The volume has been there for Fournette, and that is likely to continue in week three. My issue is that the Tampa offense has not looked good overall this year due to all their injuries at WR and along their offensive line, so I'm hesitant on Fournette's ceiling as it pertains to GPP contests.
Irv Smith – $3100 did not get a DK price increase because he played on Monday night (this is typical). The nation saw his targets, one TD and potential second TD on primetime TV. It's human nature to believe that what you just saw will be how things will continue to go. This price is not bad, and I may use some Smith in my Cousins stack (yup, hold back the vomit and take a look below). However, Smith could very well be the highest owned TE on Sunday, especially as people try to get cheap access to the game with the highest point total on the weekend.
Houston DST – $2600. The Bears have been atrocious, but defenses are only averaging seven DK points against them. The Texans are averaging 6.5 DK points. I'm good at high ownership.
NFL Sunday DFS Game Stacks
Detroit Lions @ Minnesota Vikings
This game is tied for the highest point total of the week. We should see the players within it have some ownership. People will stack it, but we may end up having a similar situation as last week where many stacked the Arizona and Las Vegas game. Just keep that in mind when building lineups.
Jared Goff – $5800 and Sun God Amon-Ra St. Brown – $7200 are two guys I'm looking to stack against this Minnesota defense. First of all, Amon-Ra received only a $100 price increase, which is kind of absurd considering his last eight games. This week he'll face CB Chandon Sullivan who I just wrote about last Monday. Sullivan is allowing a catch rate of 90%. St. Brown ranks seventh in the league in yards after the catch while Sullivan is allowing the third most yards after the catch. It is quite possible we see Amon-Ra in the end zone again on Sunday.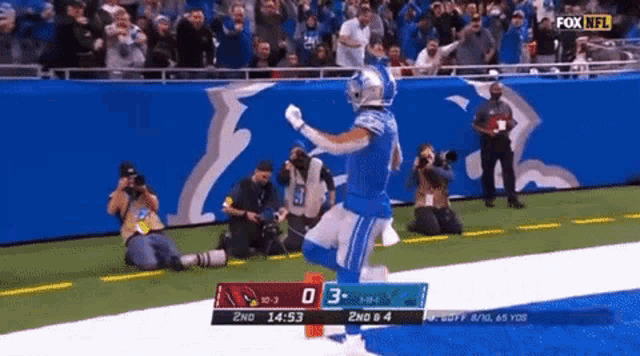 D'Andre Swift – $7200 has been dealing with an ankle issue but should be good to go. His role in this passing game gives him an added boost in value. He only had five rush attempts last week, so it's a bit of a gamble if the coaching staff is going to spell him again. DJ Chark – $5100 will not be a popular play since he got a grand total of zero catches last week.
Kirk Cousins – $6700 could be low owned considering he played catch with the Eagles DBs on national TV last Monday. This play takes some stones, but per Wes Huber, the Lions have used the highest rate of Cover Zero in the NFL, which is basically no deep safeties because everyone in the secondary is on man coverage. When not using Zero, the Lions move to Cover One and Cover Two. Kirk Cousins is the best QB in terms of fantasy points scored per passing attempt in the NFL vs Cover Zero AND Cover One. When they move to Cover Two, Kirky becomes the ninth best. Cousins isn't on primetime this week. Therefore you can pair Cousins with Justin Jefferson – $9300, Adam Thielen – $5900, or even get more different with KJ Osborn – $4900 who basically will not be owned.
Buffalo Bills @ Miami Dolphins
This one will carry ownership as well since it is tied for the highest total of the week. I am really looking forward to this game, though. This division is shaking up to be one of the more competitive ones in football.
Josh Allen – $8200 comes in with the highest price on the slate for QBs. He will be the highest owned if Herbert is not. I simply hate following the herd in terms of ownership, and since Lamar just lit this team up, the assumption out there is that it will happen again. It is hard not see the Bills continuing this passing onslaught on Miami, but this is also where the hard decisions are made. If I am going to this game, my interest is with Gabe Davis – $6300 who will be going up against backup CB Keion Crossen. Pro Football Focus was kind enough to give Crossen a coverage grade of 32 out of 100. Stefon Diggs – $7700 will be going up against CB Xavien Howard, and Diggs had three TDs last week. Matchup, law of averages, and higher ownership will keep me off Diggs.
The other part of this game that makes me gun shy is because of how good the Bills – $3500 DST has looked. I am not yet convinced the Dolphins have an incredible passing attack. This is going to be their first true test. One guy like Tyreek Hill – $7600 or Jaylen Waddle – $6800 could end up having a good day, but I doubt I will be stacking this game like I would the others. Allen with one or two pass catchers, and maximum one WR on the Dolphin side for me.
Indianapolis Colts @ Kansas City Chiefs
Patrick Mahomes – $7900 comes in with the third highest price for QB on the slate. He can win you any slate, so I am likely to consider him every Sunday. My only concern here is that Indy has not looked good on the offensive side of the ball.
Travis Kelce – $7900. I'm not going to lie, I want to be real hush-hush about this one.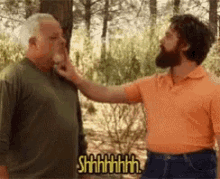 No one in the industry is talking up Kelce much this week. He's a high priced TE, and people naturally seem to want to pay down in this spot even though it practically never works. Why get Kelce when you can force Kupp and Jefferson into your lineups? Kelce did not do great on national TV last week. Thus his ownership will likely be low on this NFL Sunday DFS slate. This is where you pounce. The place to attack the Indy defense appears to be the interior, where Kelce plays. Speaking of the interior of the Colts…
JuJu Smith-Schuster – $5500 has been playing the in the slot about 50% of the time. In this matchup he will see a lot of CB Kenny Moore who is allowing an 82% catch rate. Should Indy try to take Kelce away, Smith-Schuster could become the go to guy.
Jonathan Taylor – $9000 makes sense as the way to attack the Chiefs over the last few years is with the ground game. Also, based off what we've seen out of Matt Ryan – $5200, I personally do not have much faith in their passing game. If Michael Pittman – $6900 plays, then I am more inclined to trust the passing offense. Ashton Dulin – $3900 looks like the de facto WR2 and might be a sneaky play in this stack. Alec Pierce – $3500 is even sneakier, though quite the gamble.
Philadelphia Eagles @ Washington Commanders
To me, this game goes one of two ways. It's either high scoring, or the Eagles eat Wentz alive.
Should we think the high scoring route is the way to go, it's Carson Wentz – $6300 with Jahan Dotson – $4600 and/or Curtis Samuel – $5100 as Terry McLaurin – $6400 is likely to get the Darius Slay treatment. Jared McKissic – $5300 intrigues me if the Commanders end up in catch up mode.
Jalen Hurts – $7600 looks on another level this season. I'll be doing my damndest to get AJ Brown – $7300 in lineups with or without Hurts. This week Brown goes up against a team that uses a ton of Cover Three and Cover Four, which Brown destroys. DeVonta Smith – $5200 costs too little. Dallas Goedert – $4700 can go in this stack as well.
Raiders Mini-Stack
I'm not too interested in Derek Carr – $5900 despite his price being attractive. I just don't think the Titans are capable of really playing offensive football right now, so this is either low scoring or a blowout. Devante Adams – $8400 is capable of playing all over the Raider formation, and we just saw what Stefon Diggs did to this banged up secondary. Mack Hollins – $3300, low owned, could make someone a lot of money on Sunday should he find the end zone and/or top 100 yards receiving. Hunter Renfrow is dealing with a concussion and could miss this game. Darren Waller – $5800 has double digit fantasy points through two games, so his role might only increase if Renfrow misses.
If not playing the Raiders, the Titans DST – $2800 will not be a popular play. The coaches preach turnovers, and Derek Carr is capable of making said turnovers.
NFL Sunday DFS One Offs
Cooper Kupp – $9900 surprise, surprise, is in a good matchup against the Cardinal secondary. He will likely see CB Jace Whitaker who is an un-drafted free agent allowing over 80% of the balls thrown his way to be completed. Kupp is nearly matchup proof at this point. He moves all over the formation and is capable of being a top fantasy producer through only one offensive drive. In order for him to win you a GPP at this price though, he'll need to top 25 DK points, maybe even 30 the way some of these other receivers are putting up numbers.
Ja'Marr Chase – $8100. Any time.
Christian Kirk – $6200 is the focal point of the Jacksonville passing attack. I wouldn't expect two TDs every week, but close to 20 DK points could indeed happen again. There are differing opinions about CB Bryce Callahan right now, so I won't be going crazy here. However, Kirk has certainly been getting the volume.
Drake London – $5800 had 12 targets for eight grabs, 86 yards, and one TD vs the Rams in week two. Now he gets CBs Michael Jackson
(I had to) and Tariq Woolen. Jackson hasn't learned to moonwalk yet because this 2019 draft pick hasn't been a starter until now. Woolen ranks 89th of 103 graded CBs by Pro Football Focus.
Final NFL Sunday DFS Thought
Many of the plays I find myself landing on, including all of my game stacks, are games that kick off during the 1 o'cock hour. To that end, I may find myself playing more of the "Early Only" NFL Sunday DFS slate.
For More Great Fantasy Content
You can follow me at @Borisnow00 and also visit our fantasy football page for more analysis. Be on the lookout for Danny Carpenter's NFL Sunday Core plays as well!
For More Great Football Content
Follow us on Twitter at @GridironHeroics for more great content. We appreciate you taking time to read our articles. To interact more with our community and keep up to date on the latest in Football news, JOIN OUR FREE FACEBOOK GROUP by CLICKING HERE
Checkout our latest podcast!
[powerpress_playlist limit=1]