The Miami Dolphins enter the new season with high hopes. One of the key players who will be integral to their success in 2023 is fullback Alec Ingold. The Dolphins made this abundantly clear on Thursday after reportedly agreeing to sign Ingold on what is expected to be a landscape-shifting contract extension for the 27-year-old.
Alec Ingold To Pen Three-Year $17.2 Million Extension With Dolphins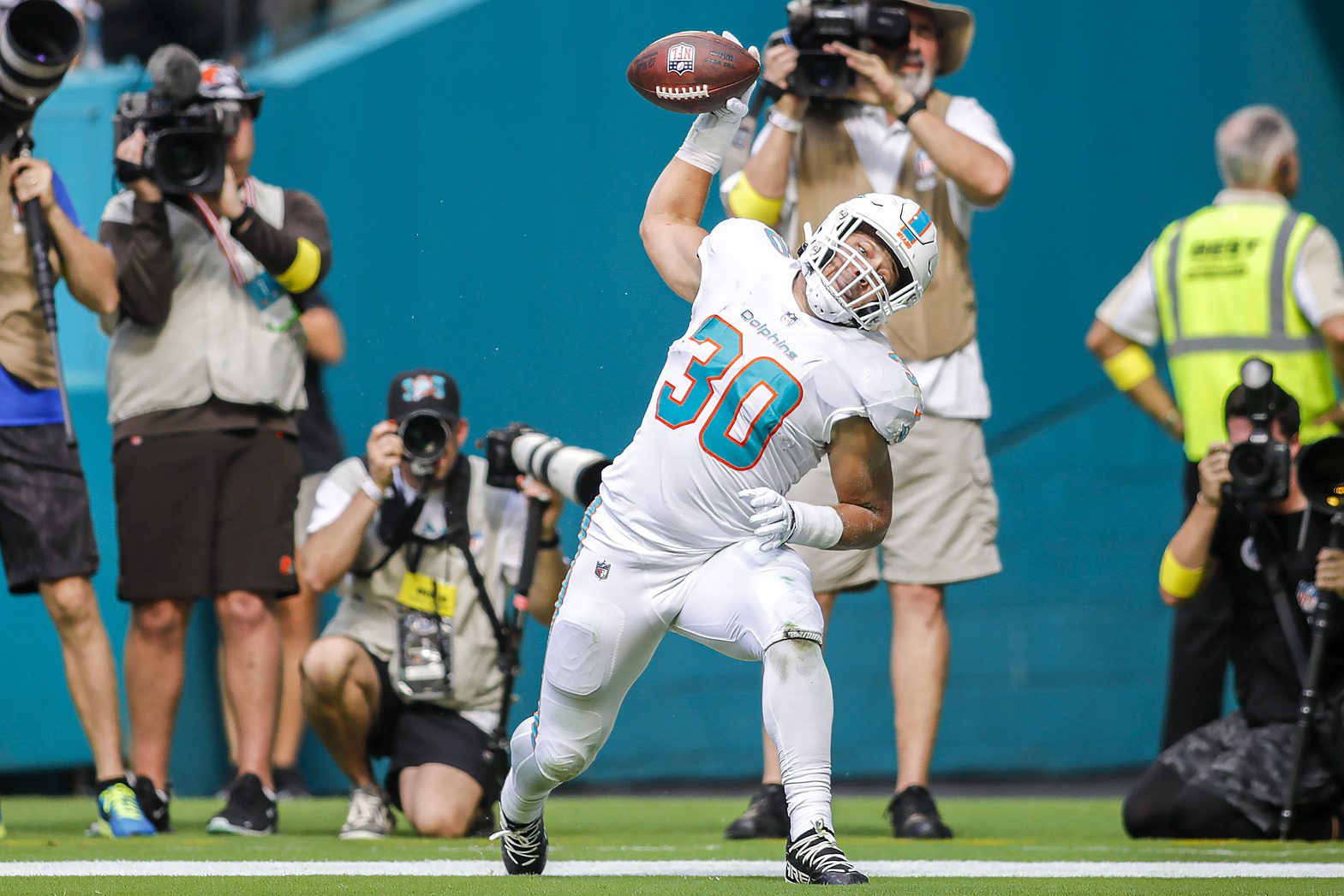 League insider Tom Pelissero of the NFL Network broke the news on Ingold's new deal with the Dolphins — one that has now made him one of the most valuable fullbacks in the entire league:
"The #Dolphins and FB Alec Ingold have agreed to terms on a three-year extension worth up to $17.2 million, per source. Ingold passes Pat Ricard as the AFC's highest-paid fullback on a deal that ties the versatile weapon and team leader to Miami through 2026," Pelissero wrote in his tweet.
That's a lot of money. This actually puts Ingold level with Kyle Juszczyk of the San Francisco 49ers as the highest-paid fullback in the NFL. Needless to say, the Dolphins were intent on keeping Ingold for the long haul, and they dug deep into their pockets to make sure that this was going to be the case.
Alec Ingold got himself rewarded after a solid 2022 campaign with the Dolphins. He started 14 out of the 17 games he played for Miami last season, logging 15 receptions for 105 yards and one touchdown.
More of the same will be expected from the former Wisconsin standout as the Dolphins look to rely on his versatility and his strength as a blocker, among other things. He is expected to play an important role in head coach Mike McDaniel's offense this coming season where he will be asked to complement the likes of Raheem Monsert and De'Von Achane.
The fact that the Dolphins decided to shell out this amount of money for Alec Ingold could have a significant impact on the fullback market in the coming years. You can be sure that other FBs in the league will be looking at Ingold's deal as a benchmark as they negotiate new contracts with their respective teams.
For More Of My Content
Follow me on Twitter at @PaoloSongcoNBA. You may also reach out to me personally at pao.songco@gmail.com.