The rivalry between the Baltimore Ravens and Pittsburgh Steelers is one of the fiercest in the league. Ravens cornerback Marlon Humphrey poured some more gasoline on the fire by taking a shot at Kenny Pickett in an appearance on his podcast, Punch Line Podcast With Marlon Humphrey. 
Ravens Marlon Humphrey Takes Shot At Steelers Kenny Pickett
Humphrey was doing a segment where he was naming every NFL quarterback just by a picture. When he got to Pickett, he added a slight dig at the rival quarterback. "Twoooo hands, two hands, Kenny Pickett, tiny hands," Humphrey said. Since the draft where Pickett was selected, we have been hearing about how small his hands are. This is apparently a trait that has stuck with Pickett. He famously wears gloves and holds the ball with two hands and it hasn't affected his play so far.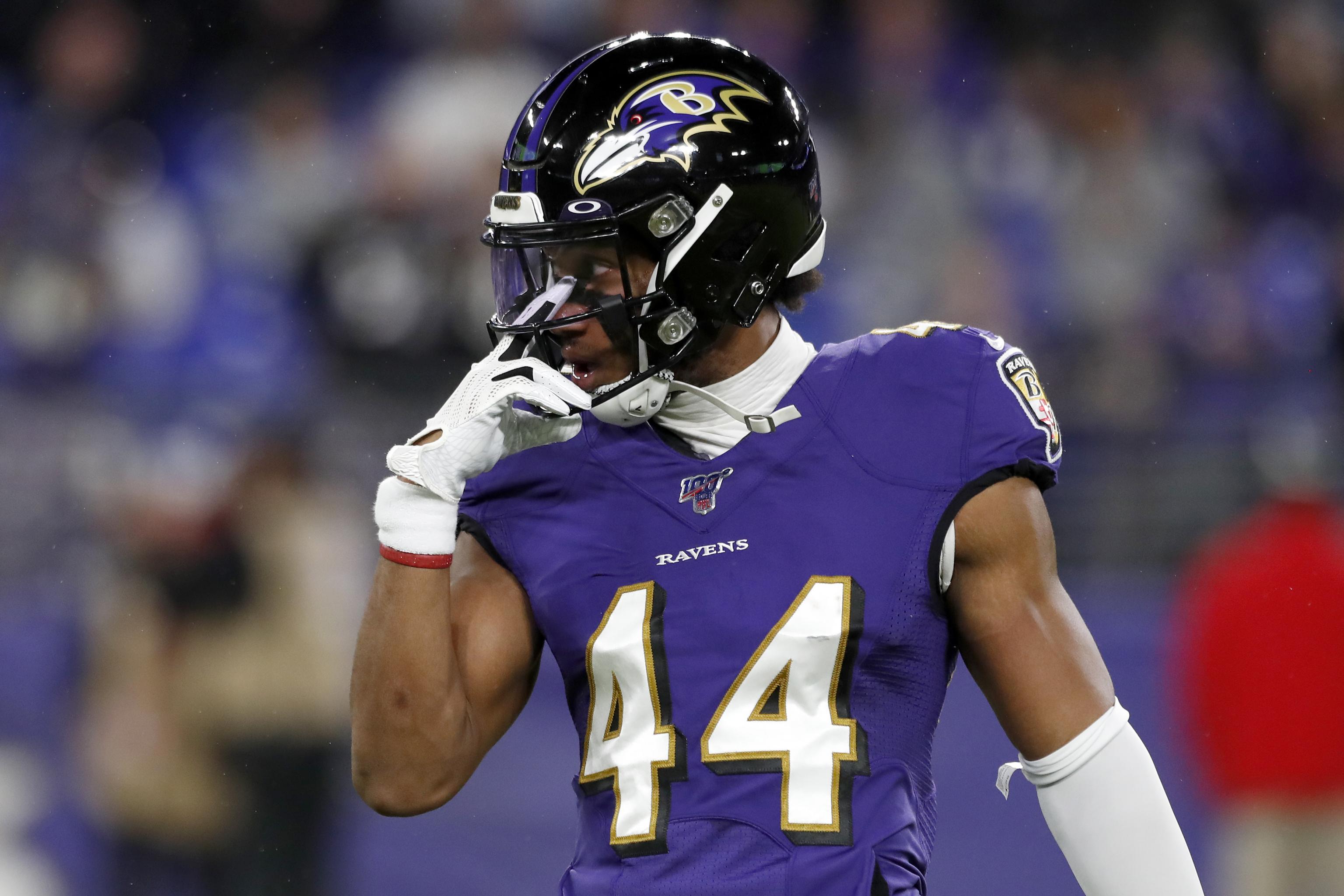 A Weird And Unnecessary Shot
It's all in good fun but this was a weird shot by Humphrey. First off, the Ravens have already been beaten by Pickett. The then-rookie quarterback completed 15 of 27 passes for 168 yards and the game-winning touchdown in a game last year. Second, the Steelers have looked much improved this offseason and could surprise some people in the AFC North. Humphrey is out with a foot injury for a period of time which brings some serious questions about the Ravens' secondary. While Pickett's hands may be small, it doesn't seem to be affecting his play at the quarterback position.
Will Pickett use the comment by Humphrey as fuel for their matchup? Honestly, Pickett probably isn't listening to Humphrey's podcast and probably doesn't care about the comments. The Steelers are busy preparing for a week 1 matchup with the 49ers.