The New York Jets season looked over when Aaron Rodgers went down with an Achilles injury four snaps into the season. Now, there is a glimmer of hope for the season. Prior to the game against the Eagles, Rodgers was walking around without crutches and throwing a football. For someone who is five weeks removed from the injury, this is incredible and some are wondering if he could come back this season. Head coach Robert Saleh said on Good Morning Football that Rodgers is "fueled by doubt".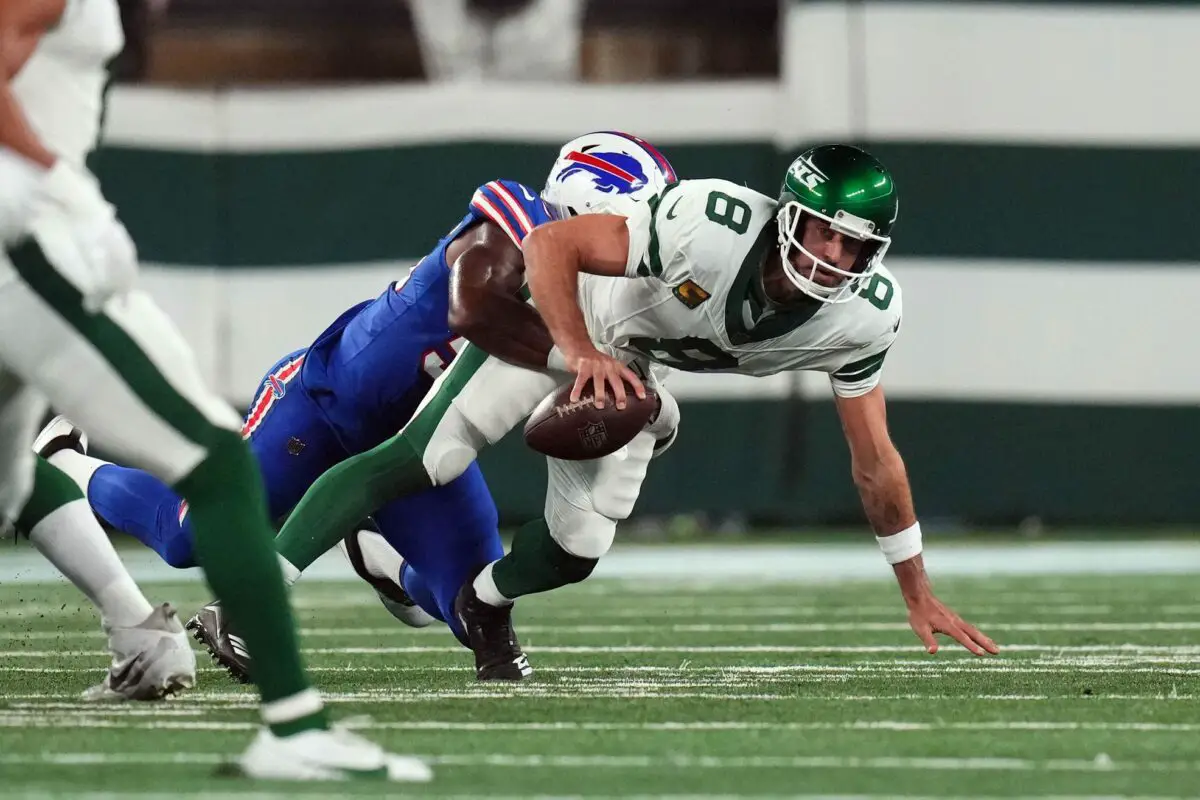 New York Jets Aaron Rodgers "Fueled By Doubt"
Saleh noted that Rodgers wants to prove everyone wrong. People were starting to write him off saying his career was likely over but the 40-year-old quarterback has other ideas.
"I'm one of those guys searching, like, 'Is he supposed to do this? I've coached Richard Sherman, who was coming off his Achilles. I've got friends who have had Achilles injuries, and what he's doing, according to them, is absolutely ridiculous. For him to be walking already, I wouldn't put anything past him. He is a big believer in manifestation; you are who you think you are, and you become what you think about. He is willing himself to return faster than what you're supposed to be.
"I think he's fueled by doubt — I don't think, I know — he's fueled by doubt. The more you doubt him, the more fuel he has. He's on a mission. There's one thing I've learned about him, in my very short time with him, is that when he's got something on his mind and he wants to prove something, he's going to prove it. So, a lot of people can doubt him, but I'm not doubting him. We're leaving the door open for him but it's amazing to see how hard he's been working and the intent at which he's been doing it."
It would be unprecedented for this to happen but with the Jets sitting at 3-3, the hype is real.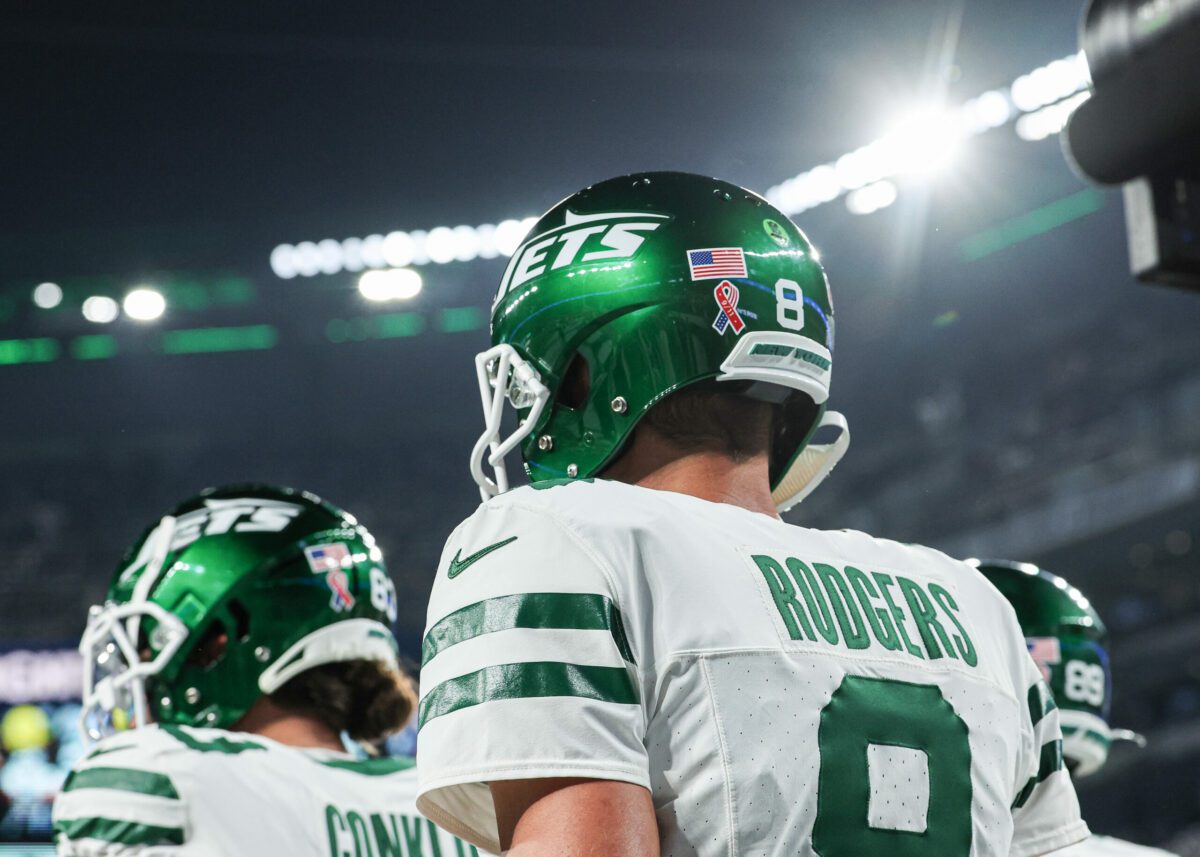 Could This Actually Happen?
I'm not ruling out anything at this point. We have seen people come back from Achilles injuries (Cam Akers) in a shocking amount of time. A new innovative surgery was performed to try and speed up the recovery process. There is no question that his resolve is there and he is working tirelessly to get back on the field. This season is a mystery and will likely depend on whether the team is in the mix for the playoffs. If they aren't, I would not expect Rodgers to rush back. If they are, Rodgers coming back for the playoffs would be an incredible storyline.
One thing is for sure Aaron Rodgers should be back in 2024 for the New York Jets. His career is definitely not over and he will get another run with this team next year for sure and maybe even this season.