The Cincinnati Bengals find themselves in the dreaded 0-2 hole to start the season. It isn't just about the losses. The team, especially the offense, has looked bad this season. Wide receiver Ja'Marr Chase has a solution for the offensive woes.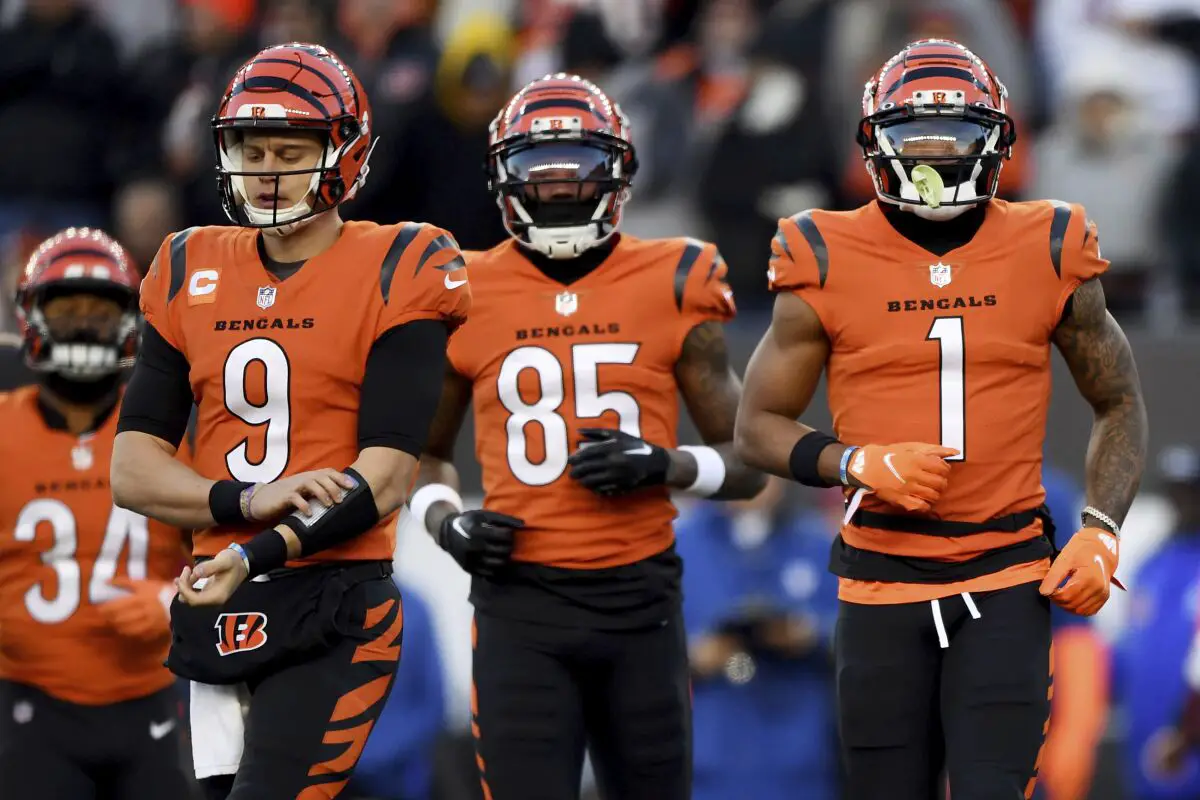 Cincinnati Bengals Ja'Marr Chase On How To Fix The Offense
Chase is having a subpar year so far. He has 70 total yards with no touchdowns on 10 catches. Not the type of production that the team was hoping for. Some of this is due to other weapons on the team like Tee Higgins but Chase thinks that the team needs to take more chances deep.
"Got to get some go routes in there — just get some downfield shots. That way, we can come back to anything else underneath."
"I mean, we really haven't took that many shots downfield. You look at the past two games, you don't really see that many shots downfield. Got to take more shots downfield. I mean, that's why we got deep-threat guys. Take a chance."
In Chase's rookie season, this was a staple of the offense. Chase beat many players one-on-one and got chunk plays. He is hoping that with more deep shots, the offense will be able to run more smoothly as underneath routes will open up.
Can The Bengals Recover?
Here's the good news for the Bengals. The AFC has struggled to start the season. Within their own division, the Ravens look the best and they are decimated by injuries. The Browns and the Steelers look very beatable this year. They have the offense and defense to make a run. The unknown is around Joe Burrow. He reaggravated his calf on Sunday and it is clearly hampering him. If the Bengals are going to do anything this season, they need Burrow to be himself. If he isn't, the could be a very long season for the Bengals that comes with a lot of offseason decisions.
Ja'Marr Chase wants more deep shots. It wouldn't surprise me if the Cincinnati Bengals try some in week 3. It is a kitchen sink game for them as they need to pick up a win.