The New York Giants got embarrassed on Sunday night against the Dallas Cowboys in Week 1. While the first drive showed some promise, it was all downhill after the block field goal that was returned for a touchdown. When the game was all said and done, a wild stat showed just how terrible the loss actually was.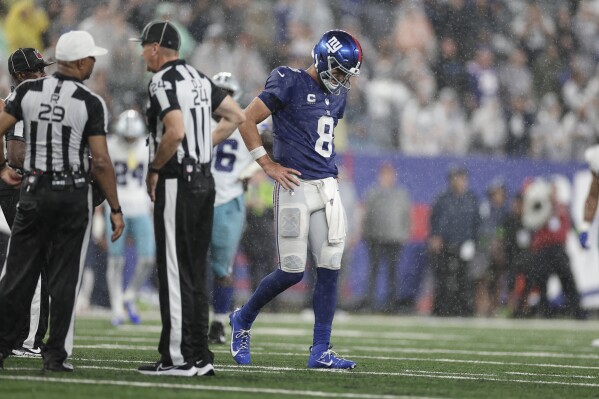 New York Giants Embarrassed In Week 1
In a full NFL season, no team has ever had all of the following happen.
Lost 40-0 or worse  
Lost the sack battle 7-0 or worse
Lost the turnover battle 3-0 (or worse)
Had a blocked FG returned for a TD
Threw a pick-6
The Giants had all of these happen in one game. Something that had never happened in a full season happened to the team in one game. It was absolutely painful for fans of the team who came into the season with some promise.
Where Does The Team Go From Here?
It's hard to get worse than last night. Here is what the hope is. The Cowboys defense is one of the best in the league. Games like this also happen where things spiral out of control and everything goes wrong. The hope is that the Giants just had a rough week 1 and can rebound for the rest of the season. One issue with that is the Giants have a hard schedule. The Cowboys will come to town again this season along with the Eagles twice. If this week is a sign of things to come, it could be a long season for the New York Giants.
It's hard not to overreact, especially after a performance like this one. The hope is the New York Giants can right the ship and have a successful 2023 season.