The New York Giants put the franchise tag on Saquon Barkley. The two sides have been trying to work out a long-term agreement but all indications point towards them being far apart. The deadline for an extension is coming soon. If Barkley and the team cannot come to an agreement by 4 pm (EST) on Monday, he cannot be re-signed until the end of the season. The stalemate continues with no end in sight.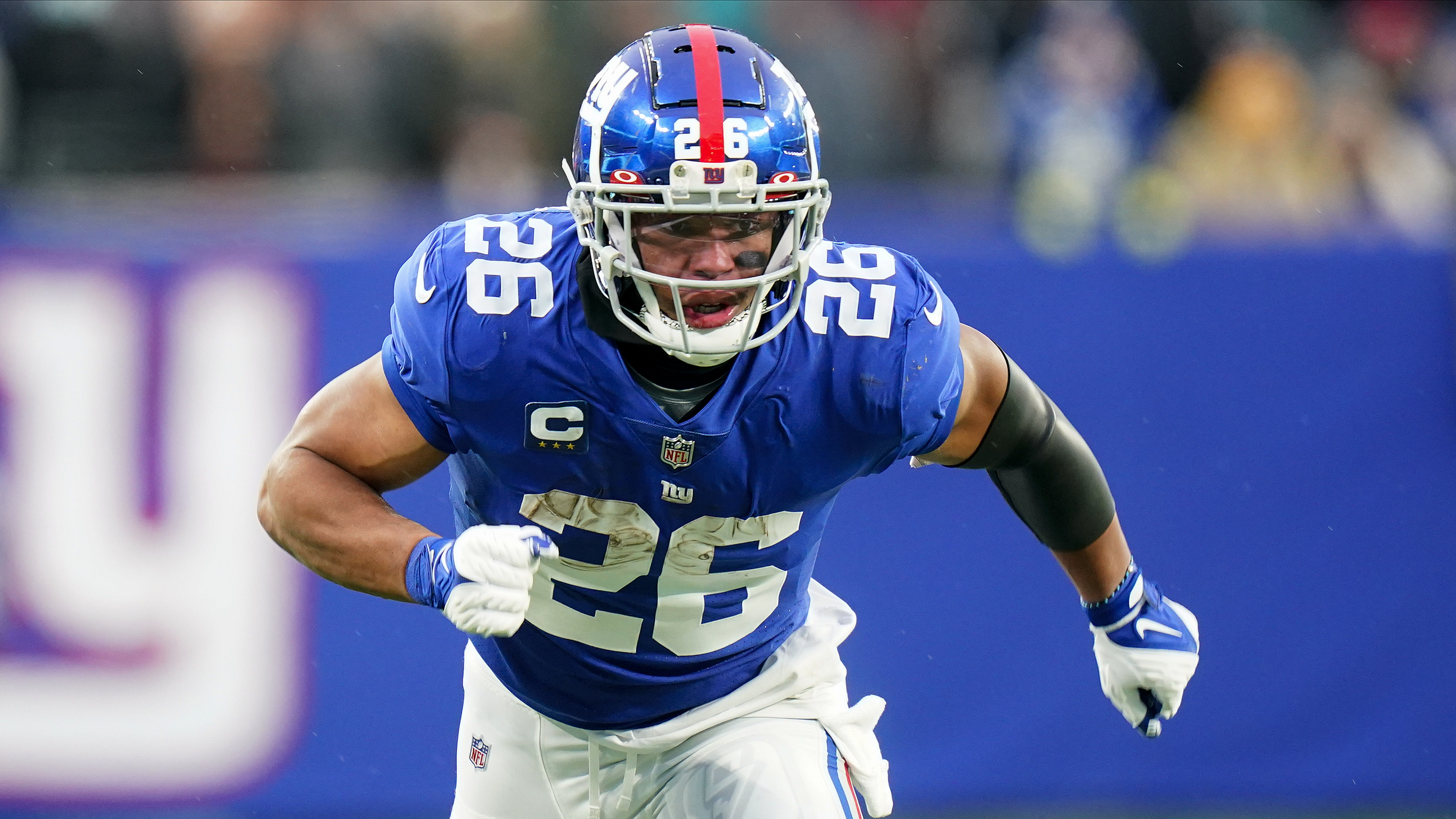 New York Giants and Saquon Barkley At An Impasse
Barkley was a huge part of the offense last season. The star running back finished fourth in the NFL with 1,312 rushing yards and 10 touchdowns last season. The whole contract negotiations have not made Barkley a happy camper.
"Me getting tagged, was I upset about it? Nobody wants to get tagged. To sit here and say I was frustrated, I was mad, I was upset, what really got me upset was the stories that got leaked out, how misleading they were, and how untruthful they were.
"I feel it was trying to paint a narrative of me, a picture of me, that is not even true. Not even close to being the truth."
At this point, the question starts to become whether Barkley even wants to be with the team even if they offer him a huge contract.
Is Sitting Out A Good Idea?
The last player to sit out was Le'Veon Bell with the Pittsburgh Steelers. It didn't end very well for him as Travis Kelce pointed out in a recent podcast. He was never the same player. Ultimately, the team replaced him with another back who was productive enough to not notice a huge difference. Teams are not wanting to commit huge money to running backs. The Giants seem fine piecing together a backfield if Barkley decides to sit out. While he may still decide to sit out, there is no guarantee that works out well for him.
The New York Giants and Saquon Barkley only have a couple of more days to make this work. The hope is that both sides can compromise as it would be great to see Barkley back on the field for the team in 2023.