The New Orleans Saints will travel to Lambeau Field to take on the Green Bay Packers on Friday night. After the Saints' 17-13 loss to the Houston Texans on Saturday night at NRG Stadium, they will look to bounce back. They will both be looking to get into the win column after their preseason opening losses.
New Orleans Saints vs. Green Bay Packers Game Information:
TV Channel: Fox 8 (New Orleans); WGBA-TV (Green Bay
Location: Lambeau Field; Green Bay, Wisconsin
Time: 7 p.m. CT
Spread: Packers (-3.0)
The Saints-Packers Series
The Saints and the Packers have faced each other nine times, with Green Bay holding a seven to two lead. The Packers hold a 17-10 lead in the regular season series between the two teams. The most recent meeting was in the season opener in 2021, where New Orleans defeated the Packers, 38-3.
What to Expect From the Saints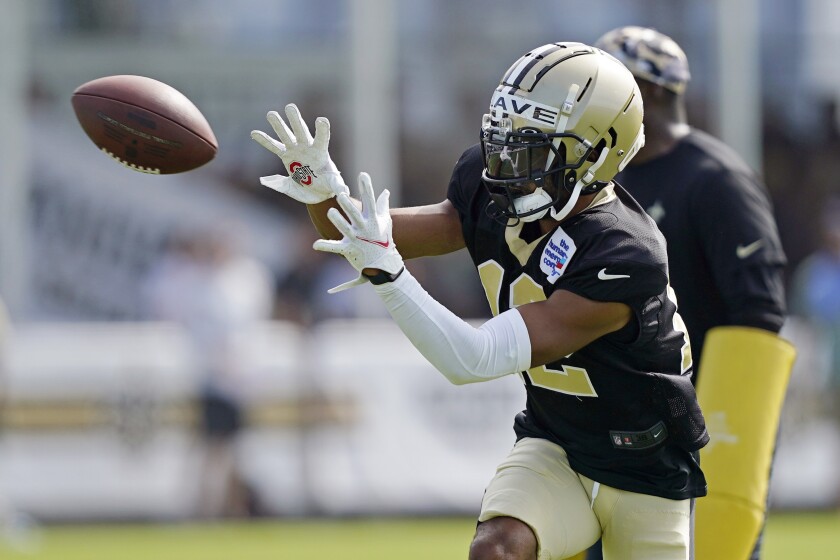 After a last-minute loss to the Texans in Houston the Saints are looking to respond this week in Green Bay. It is expected that the Saints are not going to play many starters. Position battles are going to be up for grabs in the next two preseason games for the final roster spots. This will be the second of three opportunities for young players and those fighting for a roster spot to showcase their talents.
Starting quarterback, Jameis Winston, will not see the field again. Winston is still recovering from a sprained right foot injury that he suffered during a practice session on August 8th.  That will open the door for Andy Dalton to get the start and it will transition to Ian Book seeing time. Dennis Allen spoke on if Winston will suit for the Saints this Friday:
"I don't think so. So, we'll likely see more from Andy Dalton than the 10 plays he ran against the Houston Texans last week, with K.J. Costello possibly relieving Ian Book by the fourth quarter."
Andy Dalton had a stellar start against the Texans leading New Orleans to a first drive touchdown. On that drive, Dalton went 5-5 for 51 yards and a touchdown. It is possible that we see Dalton get more reps this week as he only saw action in the opening drive.
If some starters do see the field, it is expected that they won't be around for more than a series or two. There won't be much of an uptick in snaps for the Saints' key starters in week two of the preseason. Dennis Allen and company are looking to "clean things up", after a shaky start to the preseason for the black and gold.
What to Expect From the Packers
The Packers have stated that veteran starting quarterback, Aaron Rodgers, won't see action on the field in week two of the preseason. It will be Jordan Love getting the start for Green Bay against New Orleans. Love went 13 of 24 passes for 176 yards with two touchdowns, but three interceptions against the 49ers in their preseason opener. The majority of Green Bay's starters did not see the field against the 49ers.
Love will dominate the playing time for the Packers and it will shift into Danny Etling getting some reps. A positive sign for Green Bay has been the early impressions of fourth-round pick Romeo Doubs. He showed flashes in the first half where he took a 33-yard yard touchdown to the house against San Francisco.
The Packers defense had a strong showing during the joint practices on Tuesday and Wednesday. The Packers will hold out the majority of its key starters. Aaron Rodgers spoke on seeing different defensive looks from New Orleans during the team's two joint practices:
"I think the good thing about playing Dennis (Allen) and his squad is we saw a lot of different looks on defense. We saw pressures, edge pressure, we saw combo pressure, we saw Mike pressure. We saw a number of different defenses: one high, two high, quarters. So, we saw a lot of good stuff, and that's important. Sometimes, we've had teams that have been very vanilla here in the past, not showing a lot, but I'm glad they played a lot of different defenses and played some man at one point."
For More Great Football Content
Follow us on Twitter at @GridironHeroics for more great content. We appreciate you taking time to read our articles. To interact more with our community and keep up to date on the latest in Football news, JOIN OUR FREE FACEBOOK GROUP by CLICKING HERE
Checkout our latest podcast!
[powerpress_playlist limit=1]