The Minnesota Vikings are hoping that Jordan Addison can be the perfect complement to Justin Jefferson. It is great to have a fantastic wide receiver but without complementing players, defenses can triple-team and dare you to throw to anyone else. So far in training camp, Addison has been showing out.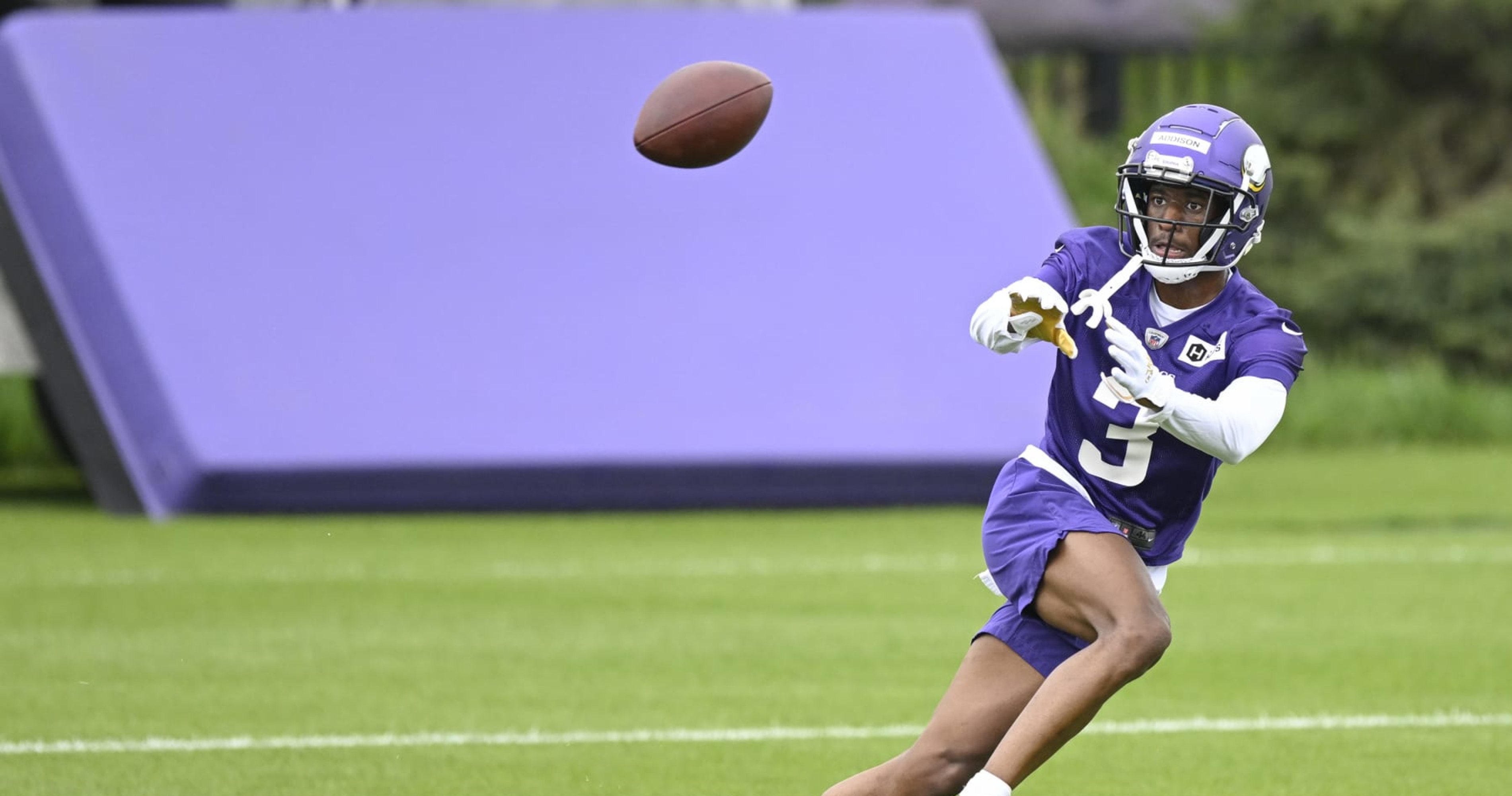 Minnesota Vikings Jordan Addison Doing Well In Training Camp
Receivers coach Keenan McCardell says that his routes are "even better in person now that they're right in front of us." Addison has made many toe-tapping catches near the back of the end zone and has all but locked up the third wide receiver position next to Jefferson and K.J. Osborn. Rookie wide receivers can be hit and miss in their rookie seasons. In the first days of training camp, it looks like Addison is ready to help the team right away.
Will Cousins Trust Addison?
No matter how good a wide receiver is, the quarterback has to have his trust. Kirk Cousins talked about what makes him trust a wide receiver.
"I want to see greatness at the catch point," Cousins said. "In this league, you're going to make contested catches. Coverage is going to be tight. I'm going to have to throw it in tight windows, and you've got to show me, with somebody draped over you or someone about to come hit you, that you will have strong hands and make that catch.
The issue in training camp is that Addison has been wide open because of his route running giving the team very little opportunity to see how he handles the contested catch. He'll get plenty of practice once the season starts and should be a welcome addition to the offense.
The Minnesota Vikings have to be happy about what they have seen out of Jordan Addison. Nothing is more disheartening than seeing a player you spent a first-round pick on struggle. Addison will hopefully be able to integrate quickly and help the Vikings defend the NFC North crown.