The Gophers got a big transfer today. Minnesota flips running back transfer Sean Tyler from Oklahoma State who committed to the Cowboys in mid-December, a graduate transfer from Western Michigan. Tyler will look to bolster a young Gopher running back core that will be losing Mohamed Ibrahim to the NFL. His veteran status and explosiveness will be welcomed assets to the Minnesota offense.
Career At Western Michigan
Sean Tyler's career stats at Western Michigan are 495 carries, 2,830 yards rushing, and 23 touchdowns in four years with the Broncos. He was also active in the passing game bringing in 43 catches for 338 yards and three touchdowns. He has two 1,000-yard rushing seasons in 2021 and 2022. This past season he rushed for 1,027 yards on 209 carries averaging 4.9 yards per carry and seven touchdowns. He was also named to the All-Mac second team this season.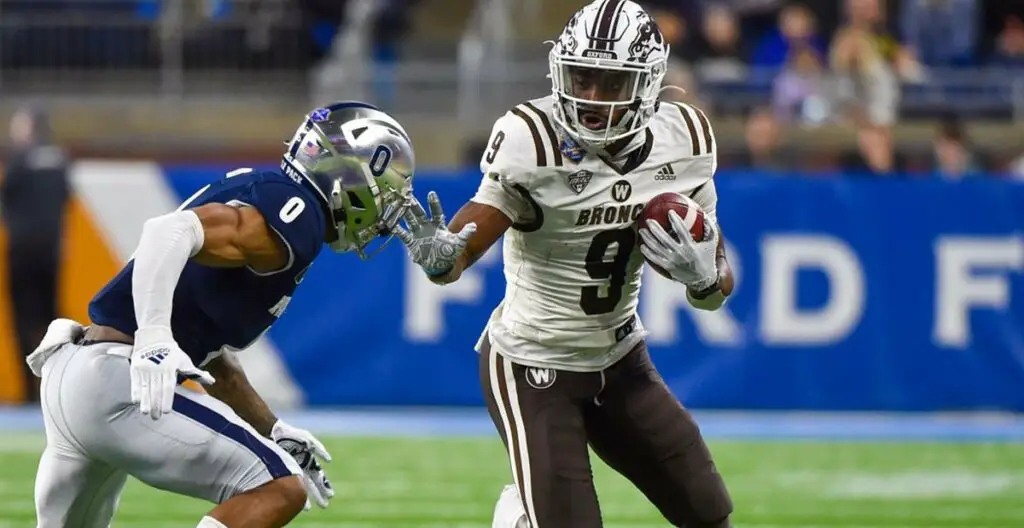 What He Brings To Minnesota
While Tyler will only be here for a year (since he's a graduate transfer), his tenure will be short. He does bring a veteran presence to the position and has a solid skill set. Both of which will be huge for the Gophers backfield. Besides being explosive in the run game, he has some great passing catching abilities. With Potts already proving he can be used in the passing game; it can help give the Gophers have quite the dynamic offense next season.
Minnesota does have some good running backs on their roster in Trey Potts (who was the expected starter until now). They also have Zach Evans (Sophomore) and Darius Taylor (freshman). Both are young and haven't played much if at all, giving them a little more time to develop instead of jumping right in. The Gophers are also familiar with using multiple running backs, using the trio of Ibrahim, Potts, and Williams this season. They have done the same in 2020 (mostly due to injuries) and in 2019 with Smith, Ibrahim, and Brooks. This team is known for using multiple backs and 2023 will look to be no different.
Some Familiar Faces In Minneapolis
Tyler will join his fellow Bronco transfers Corey Crooms (WR) and Ryan Selig (LB) who have already announced they will transfer to Minnesota. He will also be reunited with recently promoted co-offensive coordinator Greg Harbaugh who was with Western Michigan from 2020-2021.
For More Great Football Content
Follow us on Twitter at @GridironHeroics for more great content. We appreciate you taking time to read our articles. To interact more with our community and keep up to date on the latest in Football news, JOIN OUR FREE FACEBOOK GROUP by CLICKING HERE
Checkout our latest podcast!
[powerpress_playlist limit=1]