Things are looking up for the Michigan Wolverines in July. After landing a couple of four-star recruits, they can add another name to the list: Enow Etta. After spending some more time to think over the decision, Etta finally gave a verbal commitment to Michigan, stating that Jim Harbaugh was a huge reason for signing.
The Michigan Wolverines land their biggest commitment yet. Let's meet him.
Enow Etta's profile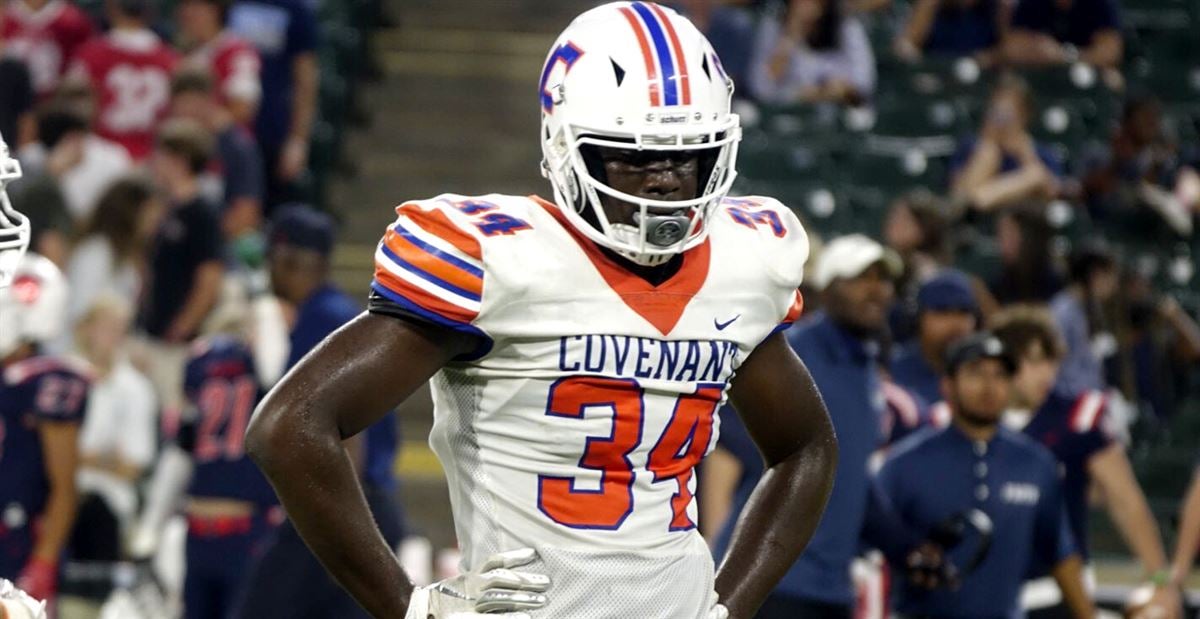 The 6-foot-5, 260-pound edge rusher looks to continue Michigan's dominance in developing the edge position. Despite his large frame, he is quick and explosive. He has the natural instincts to rush the passer, though many analysts believe he needs to work on his stance some. The coaches at Michigan should have no problem fixing that. His effort is off the charts and shows the ability to chase down the ball. He doesn't take plays off and keeps his motor running. Etta is versatile and can play off of either edge. Analysts agree that this is a multiple year starter and will one day be in the NFL.
What this means for Michigan
Michigan gets another recruiting win for July and another strong defensive line piece. Just under a week ago, Collins Acheampong committed to Michigan as well. While he is not as touted of a recruit as Etta, it still gives Michigan a pair of promising edge rushers for 2023 and beyond. After losing Aiden Hutchinson and David Ojabo this year, it is a welcome sight to see new blood coming in on the defensive line. What makes this even sweeter is that one of the teams vying for Etta was in-state rival Michigan State. Getting a player over a rival school always feels good. Overall, Michigan now has the 36th ranked recruiting class according to 247 Sports and Etta is their fifth 4-star recruit in the cycle.
Michigan beating better NIL offers
One reason recruits are taking a little longer to choose schools is because they are getting intriguing NIL offers from most interested programs. Michigan State made a big push for Etta by making a dynamic NIL pitch. A huge positive for the Wolverines is that Jim Harbaugh and the coaching staff won out over the NIL pitch for Etta. While Michigan still has some work to do on the NIL front, it is great to see that it is not causing them to miss out on top recruits, at least in the short term.
Everything is trending up for Michigan. This is the type of win you want in the month of July for your favorite college team. The Wolverines seem to be trending in the right direction. Hopefully they aren't done and there will be future articles title "The Michigan Wolverines Land Biggest Commitment Yet."