There is no dispute that Mel Tucker is the coolest head coach in America. From taking selfies while smoking cigars, to taking pictures grilling (Tuck cookin') to posing with Paul Bunyan, it is clear that Michigan State loves to post photos of its leader. Even rival fans have taken notice. A Michigan fan account listed how many times each of the top College Football teams from last year posted their head coach. Spoilers; Michigan State wins by a landslide. Check out the @MJoeBean tweet below and some of Tucker's best pictures.
Here are the top 10 CFB teams last season and how many times a picture of their HC has been tweeted from their football accounts in the last 30 days;

Georgia- 1
Bama- 0
Michigan- 0
Cincy- 0
Baylor- 1
Ohio State- 2
Oklahoma State- 2
Notre Dame- 5
Michigan State- 25
Oklahoma- 3

— MGo🫘 (@MJoeBean) July 11, 2022
Mel Tucker in a #Relentless Private Jet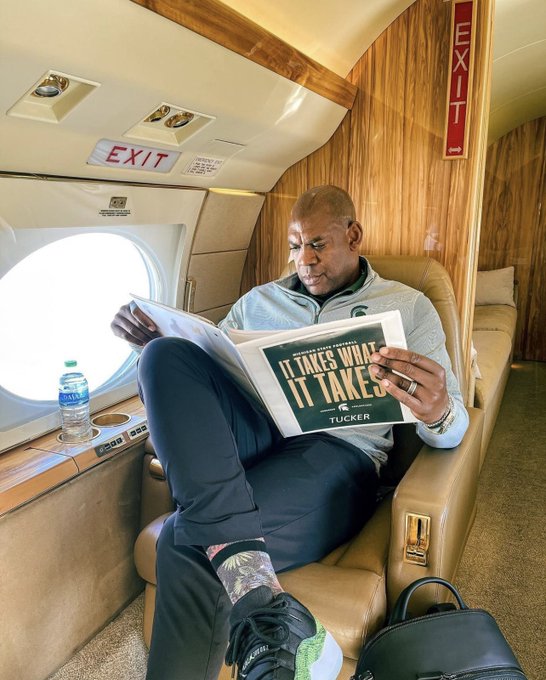 Tucker poses with Paul Bunyan after defeating Michigan (again)
Mel Tucker poses with Elite Commit Dillon Tatum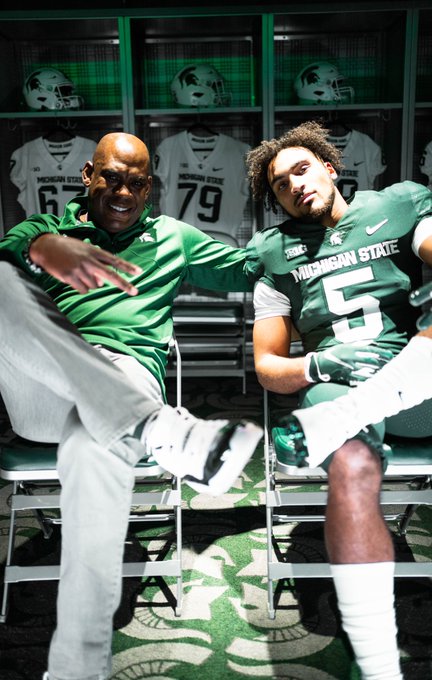 Tuckerman/Dr. Tuck/ Iron Tuck Joins the Marvel Cinematic Universe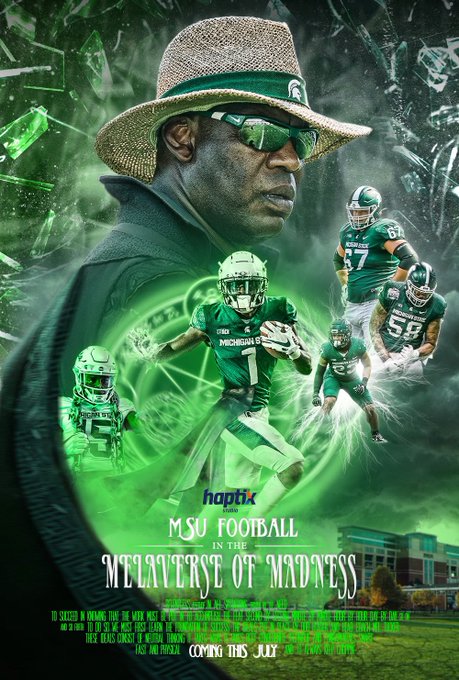 Tuck Smokin'


Tuck Cookin'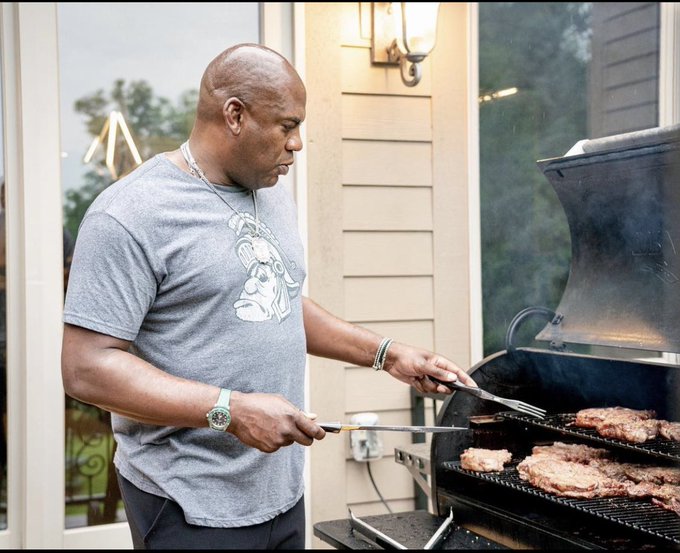 Coach Tuck with Real Spartan Dawgs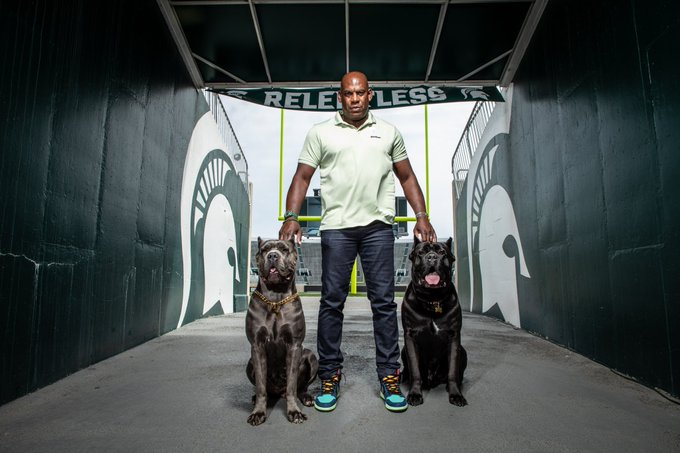 Two Goats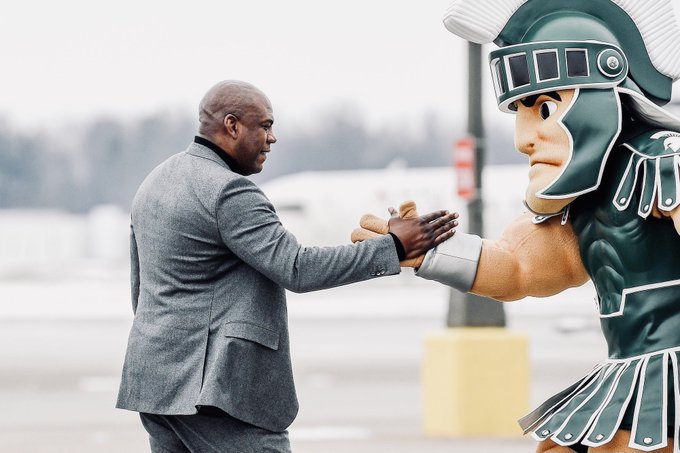 Two Goats (again) with Paul (again)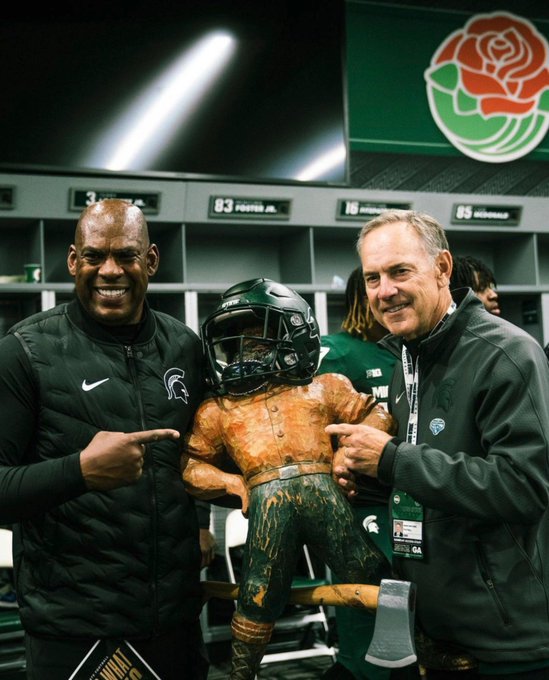 Coach Tuck in Space? Why not?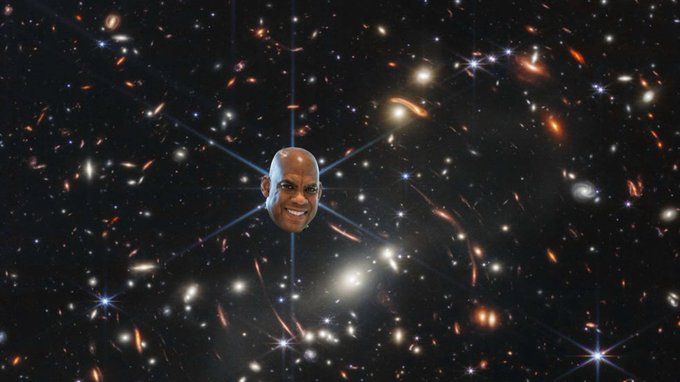 Mel Tucker is an Elite Head Coach
Tucker is more than just a great photoshoot; he is an elite head coach too. MSU shocked every fan and rival last season when he won 11 games, beat Michigan (again) and won the Peach Bowl. He is not slowing down as the upcoming 2023 class has a chance to be special with players like Bai Jobe. And the 2024 Class can be special if he lands his top targets. Michigan State will become a national powerhouse under Mel Tucker, but in the meantime, let's enjoy one last picture.
Mel Tucker with his son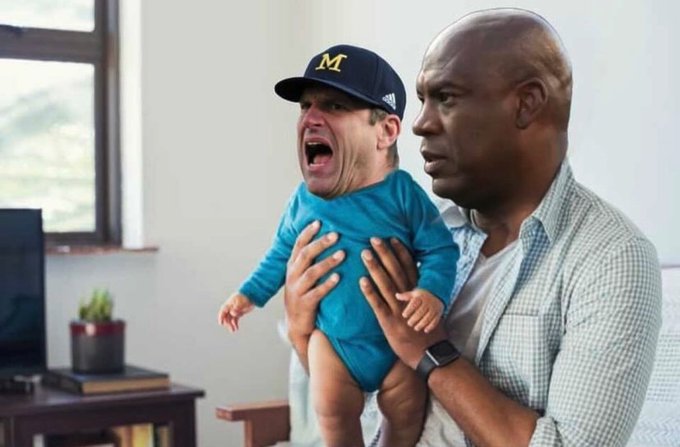 For More Great MSU Football Content
Follow me on Twitter @Arabo_Gridiron and us on Twitter at @GridironHeroics  and our website Gridiron Heroics for more great content. We appreciate you taking time to read our articles. To interact more with our community and keep up to date on the latest in Football news, JOIN OUR FREE FACEBOOK GROUP by CLICKING HERE