The College Football season is under 50 days away, and it can't come soon enough for the freshmen at Michigan! Michigan looks to continue their momentum from last season when they won their first Big Ten Championship in the Harbaugh era, but many are looking to spoil Michigan's hopes of a repeat. The Wolverines lost a lot last season, but this year's Freshman are looking to fill in the voids. 24 young men are starting their college careers this fall for Michigan, and we are just as excited as they are.
Michigan's Recruiting Class as a Whole
The Rank of Michigan's Football Commits in 2022 are right where they've been the past couple seasons. According to 247Sports, Michigan's incoming Freshmen are ranked 12th in the nation, and 3rd in the Big Ten. This is one rank above last year's class when they were ranked 13th overall, and closely compares to the last couple seasons.
After winning the Big Ten, a jump in recruiting rank usually is expected, but Michigan stayed pretty consistent. Next year's class might possibly get Michigan into a top ten position. So much has changed regarding recruiting and NIL deals, and Michigan still hasn't found they answer to getting the best recruits.
The incoming freshmen class consist of 24 players: one 5-star, ten 4-stars, and 13 3-stars. 13 are already enrolled, nine have signed their letters of intent, and two transfers are joining the Michigan team.
Top Three Star Michigan Freshmen to Watch For
5-Star Will Johnson
The one and only freshmen 5-star for Michigan is CB Will Johnson. Johnson is a tall and talented player whose position may not be limited to just cornerback. At 6-3, 190 pounds, Johnson can play multiple positions on both sides of the ball. At Grose Point South HS, Will excelled at both wide receiver and cornerback. Playing two positions in college is very rare, but Johnson could play safety as well. Johnson is ranked 15th nationally, 3rd in his position, and first overall in the state of Michigan.
4-Star Derrick Moore
Another big and powerful freshman that Michigan is excited to have is Derrick Moore. Moore is 6-4 250 pounds and played DE on St. Frances Academy in Maryland, but he has the ability to play anywhere on the DL. Moore is extremely twitchy and gives offensive linemen headaches. If he wants to be a great DE not only at Michigan, but the NFL too, then he is in a great place. Michigan knows how to develop NFL worthy defensive ends. More ranks 49th nationally, 8th at his position, and 2nd in the state of Maryland.
4-Star Keon Sabb
Michigan has done well with recruits from IMG Academy, and their success looks like it's continued with the addition of Keon Sabb. Sabb is a 6-2 200-pound safety who already has impressive size at his young age. From his size, you would gather that he is a short-sided box safety, but his coverage and ball skills has him looking to play the free-safety position. It, however, is possible that he could get moved to the box or possible hybrid position later in his career. Sabb is ranked 84th nationally, 9th in his position, and 12th in the state of Flarida.
The Rest of Michigan's top 300 Freshmen
4-Star Tyler Morris and Darrius Clemons
Morris and Clemons are two freshmen who will be joining Michigan at the wide receiver position. They are paired together because they are nearly ranked identically. Morris is ranked slightly higher with a 133-rank compared to Clemons with the 144 national rank, and they are 22nd and 24th in their position ranking. Morris is slightly shorter at 6-0 and weighs roughly 175 pounds. Still with good height, Morris has a lot of speed that increases his playmaking ability. He can be dangerous climbing the ladder downfield but can also be useful in jet sweeps and in the backfield. Clemons on the other hand is a large target standing at 6-3 and weighing in at 205. He is a huge target with great route running and his possession WR mentality will be a great combo to Morris' speed.
4-Star Mason Graham
The last player in ESPN's 300 list is Mason Graham. Graham is another large interior DL that will be a tough task to move. He weighs in at 295 pounds already and is 6-4. His multiple state championships as a wrestler in high schools proves that he can easily over-power and out-man his opponents. If he can improve his speed and technique a little more, then Graham will have great success at Michigan!
Other Notable Michigan Freshmen
With a class with very few offensive lineman, transfer Victor Oluwatimi will be a big player for Michigan. He came out of high school as only a 2-star, but quickly found Success at the University of Virginia and has been graded as a 4-star Transfer. He will play a huge role in Michigan's O-Line success.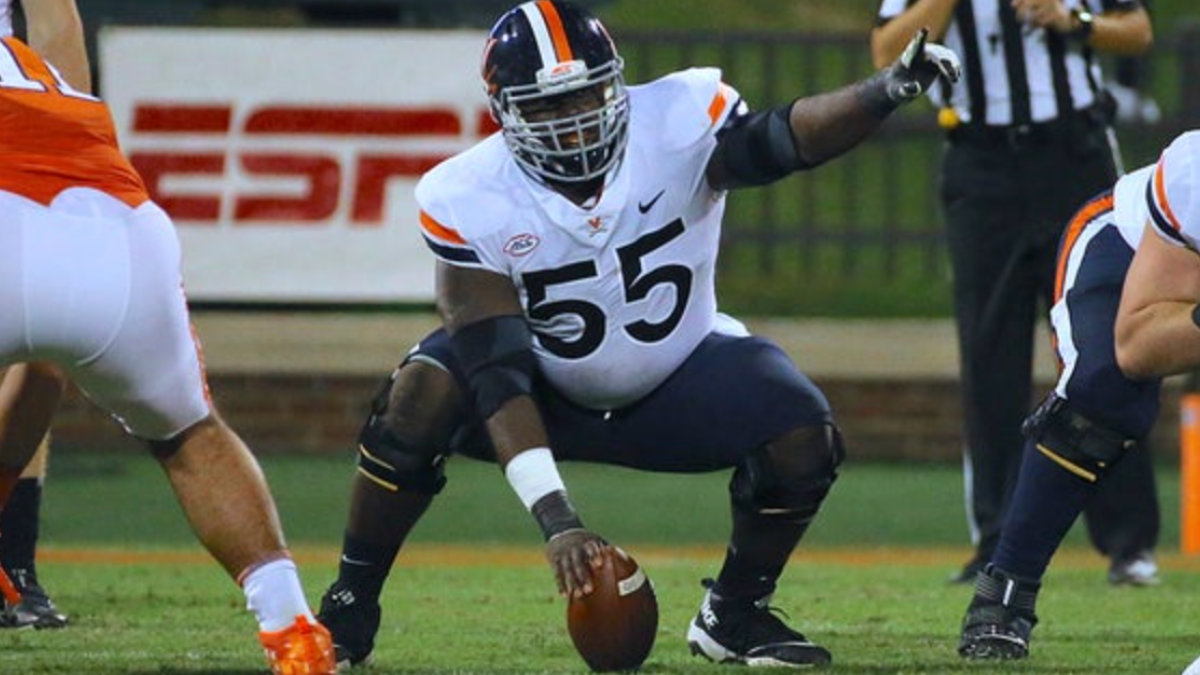 Michigan has been known for their big tight ends, and incoming freshman Colton Loveland could be another one of those stars. Standing at 6-5 and already 230 pounds, 4-star Loveland should have no problem finding a role for the Wolverines.
Two incoming quarterbacks will look to find playing time at some point in their career. Jayden Denegal is a 3-star 6-4 215-pound QB from California, and Alex Orji is a 3-star 6-2 226-pound QB from Texas. They most likely will not see the field this year, but we will keep an eye out for them in the upcoming years.
The Weaknesses of this Freshmen Class
As stated before, Michigan has very few offensive Lineman in this freshmen class. This is very worrisome for how much Michigan's scheme is to run the ball down their throat. Offensive lineman must be a priority in the 2023 class.
There is also only one running back in this year's commits.  It is 3-star CJ Stokes who is a great player, but will he be good enough to take on the responsibilities of the only incoming RB? Michigan is already deep at the position but developing backs young is an important job for again, a team that wants to run it down your throat!
Overall Reaction
Michigan has a lot of incoming freshmen that have loads of playmaking ability. It is certain some of these players will find their way onto the field, and it will be exciting to see who makes the biggest impact. All-in-all, Michigan is in good hands for this season to have a serious chance at repeating a title run!  The countdown is on until game one!
For More Great Football Content
Follow us on Twitter at @GridironHeroics for more great content. We appreciate you taking time to read our articles. To interact more with our community and keep up to date on the latest in Football news, JOIN OUR FREE FACEBOOK GROUP by CLICKING HERE
Checkout our latest podcast!
[powerpress_playlist limit=1]